The BC Children's Kelty Mental Health Resource Centre provides resources and information to people working in the school community including educators, counsellors, administrators and support staff.
In this section, you will find resources for teaching and learning about mental health and well-being in school communities, key resources and tools for supporting social emotional learning in your school community, and professional development opportunities. If you are concerned about the mental health or well-being of a student, please don't hesitate to contact us. We would be happy to assist you in finding resources or support services.
If you are looking for mental health resources to share with parents and caregivers, visit our resource library. Resources to share with youth ages 12-24 can be found on the Foundry website.
Featured Resources
Below are some resources to help you promote positive mental health in your school and help you accommodate and support students with mental health challenges in your classroom.
BC Children's Hospital
Social and Emotional Learning (SEL) is a hot topic in schools and parent communities right now. In this episode from the Kelty Centre's Where You Are podcast, Gail Markin (parent, school counsellor and District SEL Lead) and Dr. Kimberly Schonert-Reichl (Psychologist, Professor and world renowned SEL expert) unpack what parents and caregivers can do to support SEL at home, as well as learn about the role of schools in promoting SEL.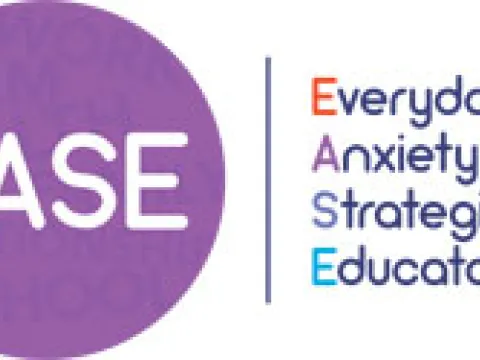 BC Ministry of Children and Family Development
EASE is a collection of evidence-informed anxiety prevention and resilience-building resources for use with students in grades K-7. EASE workshops and resources are available at no cost.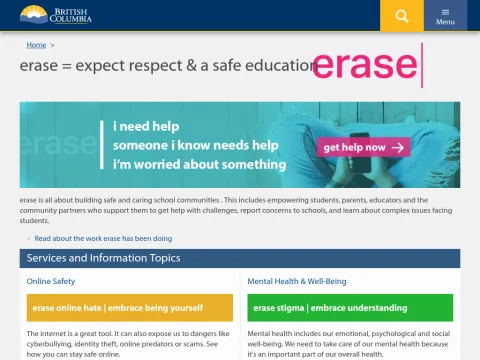 BC Government
ERASE is all about building safe and caring school communities. This includes empowering students, parents, educators and the community  to get help with challenges, report concerns to schools, and learn about complex issues facing students. Topics include bullying, online safety, and discrimination.