The BC Children's Kelty Mental Health Resource Centre provides resources and information to people working in the school community including educators, counsellors, administrators and support staff.
In this section, you will find resources for teaching and learning about mental health in school communities, information on best practices for sharing mental health information with students (whether by educators or outside presenters) and professional development opportunities. If you are looking for resources to share with parents and caregivers, visit our resource library. Resources for youth can be found out the Foundry website.
If you are concerned about the mental health or well-being of a student, please don't hesitate to contact us. We would be happy to assist you in finding resources or support services.
Featured Resources for Promoting Mental Health in Schools
There are many different ways to promote mental health in schools. Below are some resources to help you promote positive mental health in your school and help you accommodate and support students with mental health challenges in your classroom.

WellAhead
WellAhead is an initiative that aims to improve child and youth mental health by integrating social and emotional wellbeing into K-12 education.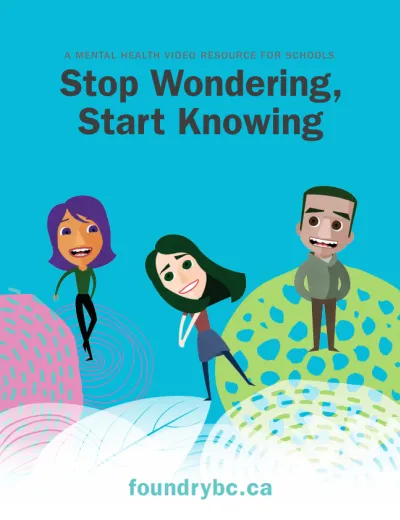 BC Children's Hospital
A video resource and facilitation guide to help students and educators understand the early signs of mental health challenges and the resources available for support.