Get moving together for your mental health
Children and youth who are physically active enjoy a mood and energy boost, and often sleep better.
Moving every day is good for your physical and mental health, which can be especially helpful for some children and youth dealing with mental health challenges.  
Whether it's tossing the ball around or going for a brisk walk in the park, being active allows children to think more clearly, release stress, channel their energy and improve school performance.  
Here you'll find great ideas to keep the family moving and add physical activity into your routine. By keeping the focus on fun, variety, and creating a positive family foundation for staying active, everyone can enjoy a mental health boost. 
You'll also find ways to overcome barriers to getting active, such as supporting children and youth in trying new things or participating in group activities.
Answers from an Exercise Professional
Support your child to play every day, and encourage them to play with siblings/friends. Play time provides your child with opportunities to practice and refine motor skills. And eventually, when your child throws a ball and hits a target, walks across a balance beam without falling, or kicks a ball into a net, they will grow more confident in their physical abilities and themselves.
Make time to be active together with your child. For many children, positive parent support and modeling activity can help to increase physical activity levels, which in turn allows for development of movement skills.
You can also help by providing an environment that supports physical activity, be it a large indoor area with furniture moved aside, an outdoor lawn, or a nearby park where your child can run and climb.
Myths Busted
Reality: Playing on sport teams is a great way for kids to get physically active, but it's not likely that they will get 60 minutes of physical activity per day just by playing team sports. This is the same for organized individual sports, like horseback riding or swimming lessons.
It's important to get physical activity in on days without practice or games too. This also gives a chance to do something different, which can help to build up a range of movement skills.
Free play is also a great way to get movement in and you can be creative with ways to boost the intensity of play.
Featured Resources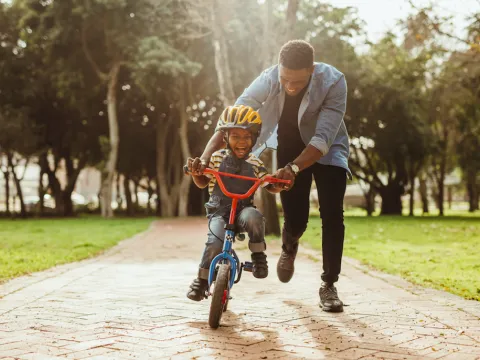 Parents will find activities for kids, resources, and articles with tips to help your child be physically active for life.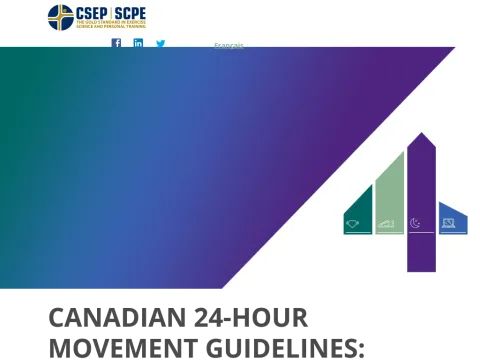 The 24-Hour Movement Guidelines for Canadians of all ages (early years, children and youth, and adults) provide guidance on physical activity, sedentary behaviour and sleep.