We all face obstacles to being physically active now and again. Lack of time, low motivation, and competing obligations can get in the way.
There are also a number of ways that a child or youth's physical activity can be affected by mental health challenges they may be experiencing.
They may feel too tired or unmotivated to be active, or have difficulty participating on teams or in groups.
Some medications used to treat mental health challenges can also have unwanted physical effects that reduce their interest in being active.
No matter what challenges your family faces, here are some ways to help move past barriers and set children and youth up for success in staying active. This section includes some tips for specific types of challenges children and youth might face.  
Answers from an Exercise Professional
This depends on your child. For example, some children may enjoy team sports at a young age, but become frustrated as the skill level increases. These children when older may enjoy individual sports, such as swimming or bike riding, where the focus is on individual progression. Other children however, can thrive in a team environment and be more motivated to be active if part of a team.
Team sports can be a fun way for your child to get physical activity and develop skills. Around age 6 or 7, children can begin to reach the physical and cognitive levels they need to play organized sports.
With any team sports in the early years, make sure the focus is on learning and having fun, not on competitive play. For most sports, children should avoid specializing too early and try a range of different sports to develop different skills.
Myths Busted
Reality: Although you start feeling somewhat tired during physical activity, you usually feel more energized afterwards.
Doing any regular physical activity can raise your overall energy levels and make you better able to handle everything you have to do during the day. Including movement breaks during the day is a great way to regulate energy levels and also to help with concentration.
"Feel-good" chemicals, known as endorphins, are released by the brain during physical activity and help to improve energy levels and mood.
Featured Resources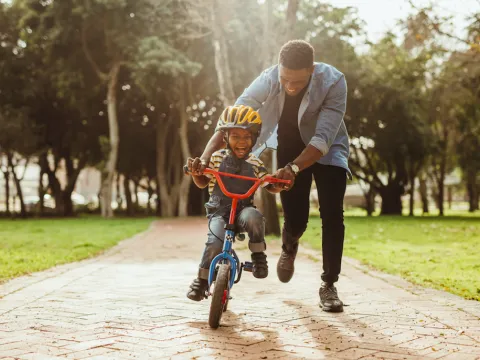 Parents will find activities for kids, resources, and articles with tips to help your child be physically active for life.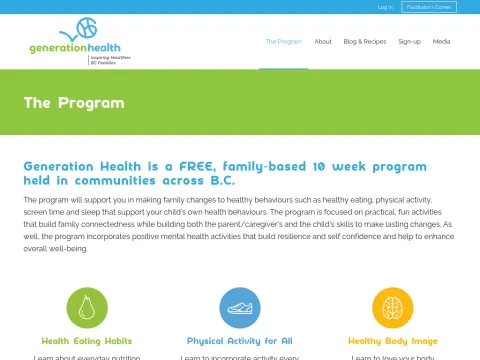 Childhood Obesity Foundation
A free 10 week program designed for families in B.C. with children aged 8-12 years old. The program supports healthy family behaviours in areas such as healthy eating, physical activity, screen time and sleep.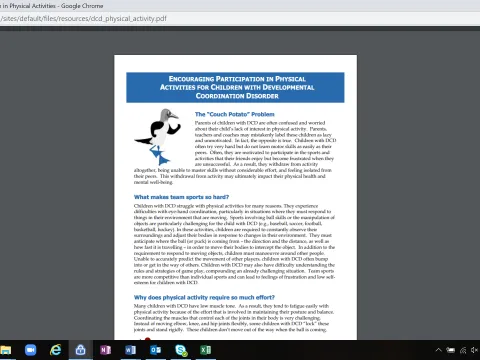 CanChild McMaster University
Encouraging participation in physical activities for children with Developmental Coordination Disorder (DCD).