The BC Children's Kelty Mental Health Resource Centre have trained parent peer support workers through a collaboration with FamilySmart®, a provincial organization of trained families with lived experience in child and youth mental health called Parents in Residence (PiRs). 
Wherever your family is in your journey - whether you have never accessed services but are concerned about your child, or your family is currently receiving services and you want to talk to someone who has been though something similar - the PiRs are there for you.
Who are our Parent Peer Support Workers, and what do they offer? 
The PiRs offer non-judgemental, compassionate peer support to families, parents, and caregivers. There are three parent peer support workers (PiRs) who work at the Kelty Centre. The PiRs have lived experience as family members who have children and/or youth with mental health challenges, and provide support to parents and families. 
The PiRs provide:
peer support including coping strategies, self care, finding community resources and developing a support network
personalized system navigation and way finding for a range of mental health services across the province
mentorship through connecting to other parents and caregivers 
access to information, resources and networks 
Meet the FamilySmart Parents in Residence at the Kelty Centre: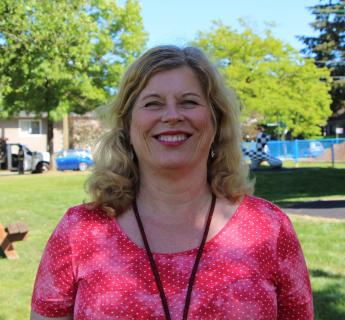 Marilyn Lawson is a retired nurse for children and families experiencing childhood cancer. She is well aware that when a child is ill all family members are affected, and she brings this knowledge to her work. Marilyn has family members and friends with serious mental health struggles, and has also had her own experience with depression, PTSD and anxiety which she has overcome with support and meditation practice. Marilyn has a great understanding of and compassion for the stress and heartbreak parents feel when their children are ill and is strongly motivated to help people find the support they need outside and within themselves. 

Kelly Kuerbig moved across Canada as a child, getting to know some of our beautiful country. She loves travelling, live musical theatre, sunshine, beaches, music and spending a day with a good book. Kelly spent many years working with Emergency Services to help those in crisis, and later went back to school when her two girls were older, where she then changed her career to counselling. Kelly's lived experience lies with her family, friends and self. She truly understands how important it is to have someone hear you and walk with you through those challenging times. Finding ones way around resources can be so overwhelming, which is why she is honoured to walk alongside and support families along their way.  
How to connect with a Parent in Residence at the Kelty Centre:
Phone: 604-875-2084 or toll-free from anywhere in BC: 1-800-665-1822
Email: keltycentre@cw.bc.ca
We are open Monday - Friday, 9:30 a.m. - 5:00 p.m. Note: The Kelty Centre is currently not open to in-person visitors. Please contact us by phone or email for peer support.