The BC Children's Kelty Mental Health Resource Centre has trained Parent Peer Support workers through a collaboration with FamilySmart, a provincial organization of trained families with lived experience in child and youth mental health. 
Wherever your family is in your journey - whether you have never accessed services but are concerned about your child, or your family is currently receiving services and you want to talk to someone who has been though something similar - the Parent Peer Support workers are there for you.
Who are our Parent Peer Support workers, and what do they offer? 
The Parent Peer Support workers offer non-judgemental, compassionate peer support to families, parents, and caregivers from anywhere in B.C. There are three who work at the Kelty Centre. They have lived experience as family members who have children and/or youth with mental health challenges, and provide support to parents and families. 
The Parent Peer Support workers provide:
peer support including coping strategies, self care, finding community resources and developing a support network
personalized system navigation and way finding for a range of mental health services across the province
mentorship through connecting to other parents and caregivers 
access to information, resources and networks 
Meet the FamilySmart Parent Peer Support Workers at the Kelty Centre: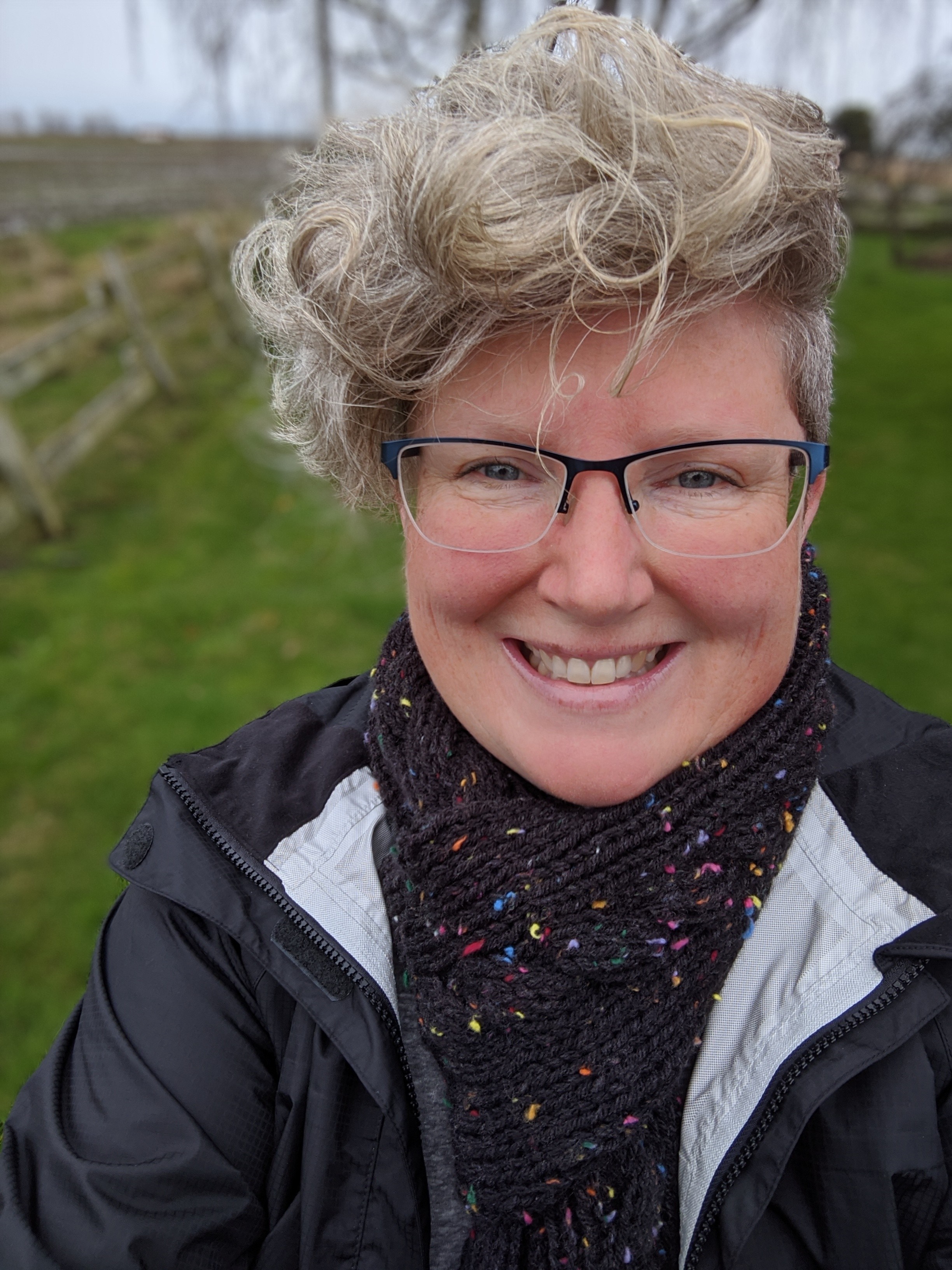 Diane Evans grew up in Vancouver, but has also lived in Montreal, London, England and Antalya, Turkey. She loves to travel and has taken her two boys on lots of epic adventures. Her biggest travel adventure was converting her Honda Civic into a camper and driving from Vancouver to Tuktoyaktuk, NWT so she could camp on the beach of the Arctic Ocean. In her down time you will find her scouring airline websites or plotting road trip routes! Diane's lived experience comes from working with family members who have significant mental health issues. Diane is passionate about supporting parents through the challenging situations they face while raising kids who are managing mental health struggles. She is also passionate about Disneyland. And shoes. 

Melina Auerbach moved to BC as an adult and the views of the mountains still take her breath away. Hiking, cooking, reading, and spending time with friends and family are some of her favourite pastimes. Melina worked for many years in public health, and has lived and worked in the Quebec Arctic, India and the Netherlands.  Melina's lived experience comes from supporting family members through mental health challenges. She is passionate about helping families find the support that they need and meeting people where they are at. She knows how much an understanding ear can help when facing challenges of caring for a loved one who is struggling. 
How to connect with a Parent Peer Support worker at the Kelty Centre:
Phone: 604-875-2084 or toll-free from anywhere in BC: 1-800-665-1822
Email: keltycentre@cw.bc.ca
Zoom video call: Contact by phone or email to arrange
In-person: The Kelty Centre is now open again for families who would like to come in person. You can either contact the Kelty Centre by phone or email to schedule a time to come by, or drop-in during hours of operation
Translation services: We can arrange an interpreter for you to speak with a Parent Peer Support worker - contact us to arrange
We are open Monday to Friday from 9:30am - 5:30pm (note: we are closed on statutory holidays)