People have used substances to change their mood, thoughts or behaviours for thousands of years. A wide range of substances are used without problems, from coffee in the morning to a glass of wine with dinner. Substances that people use may be legal (caffeine), legal but regulated (morphine) or illegal (heroin). Just because a child or youth is using substances doesn't mean they have a substance use problem, but it is important to talk to them if you are concerned.
There is always some risk when using a substance. Even caffeine can be a problem if you drink too much. These risks are greater for anyone under the age of 25 because their minds and bodies are still developing.
For information on substance use challenges and substances that are often misused please see the pages listed below. 
Featured Resources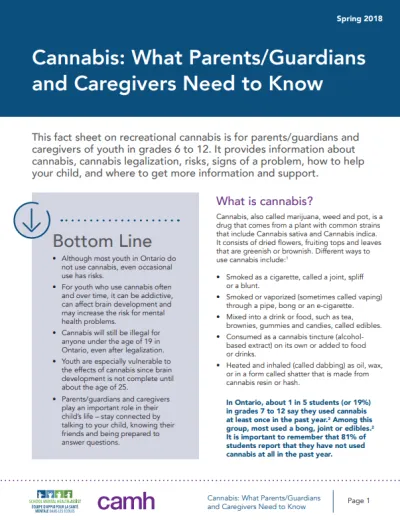 Centre for Addiction and Mental Health
This fact sheet is for parents and caregivers of youth in grades 6 to 12. It provides information about cannabis, legalization, risks, signs of a problem, how to help, and where to get more information and support.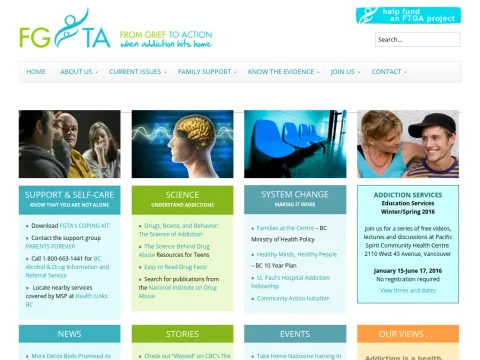 From Grief to Action
Providing hope and support, resources and respect to families and friends affected by drug use.