What is alcohol?
Alcohol is the most common psychoactive* substance in Canada. It is made from grain, fruit or vegetables that are fermented and then used in beer, wine or liquor (vodka, rum, gin, etc.). Alcohol is also used in other things like mouthwash and hand sanitizer. Some people drink them to try to get intoxicated.
Alcohol is a "downer" or depressant. It slows down the central nervous system and makes a person think, talk and move at a slower pace.  The effect alcohol has on a person depends on their size, gender, ethnicity, drinking experience, mood and the environment it is used in. Usually, your body can process about one drink an hour. If you consume more, then you begin to become intoxicated (drunk).
The amount of alcohol in "one standard drink" is: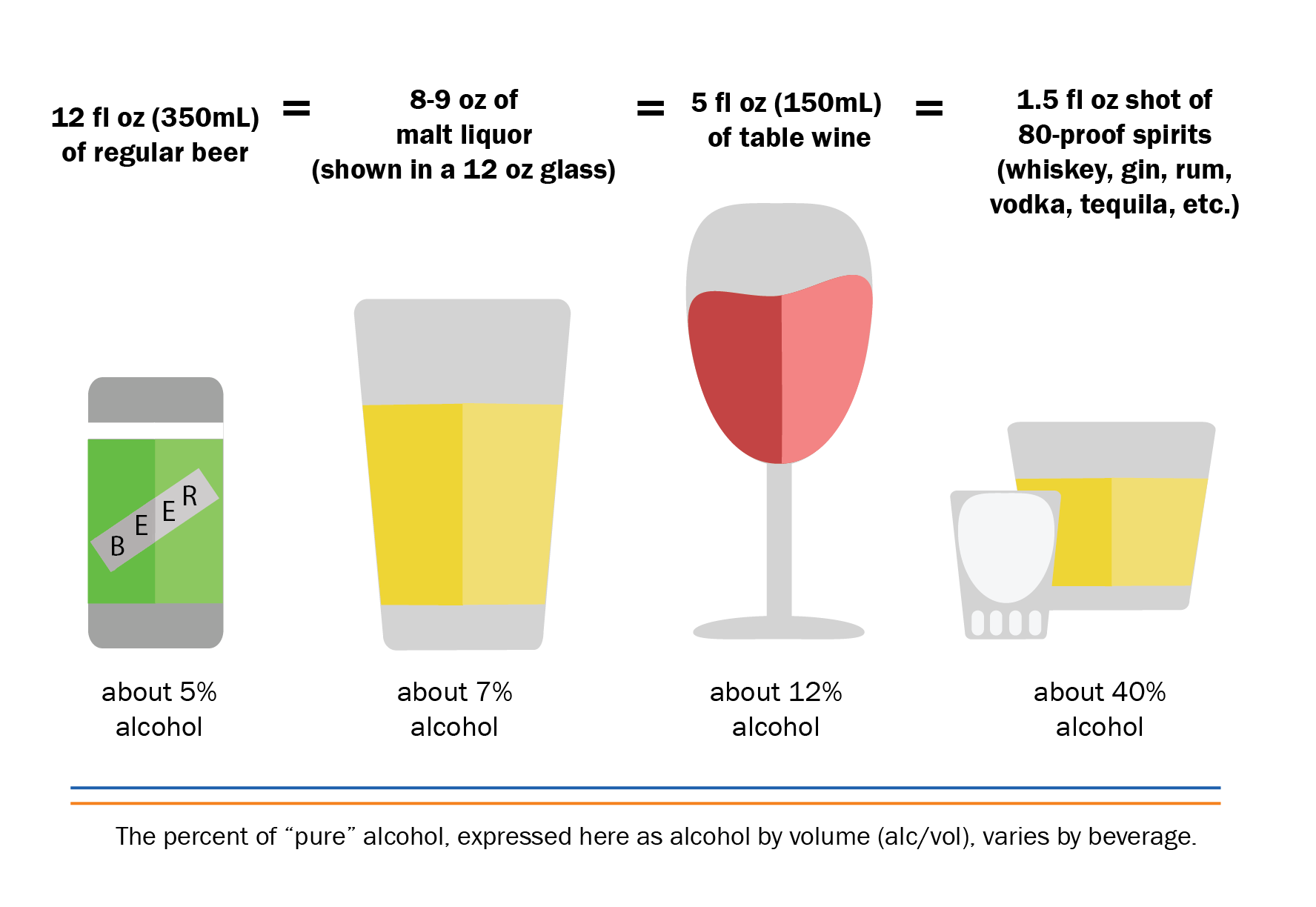 *psychoactive (sy koh ak tive) - has an effect on mental processes
What are the effects of alcohol?