The BC Children's Health Promotion Team and Kelty Mental Health Resource Centre have been working with rural and remote schools to help connect them with resources and tools to support the mental health and wellness of students and staff in their community.
On this page, find resources, professional learning webinars, and other tools that were developed, shared, and presented as a part of this project.
Pro-D for SD 27
The following professional learning webinars took place on April 24th and April 29th, 2020 for Alexis Creek and Anahim Lake Schools.  Information and tools were provided on Social Emotional Learning and Staff Well-being:
Webinar Recordings and Powerpoint Slides: 
Presenters: 
Dr. Kimberly Schonert-Reichl is an Applied Developmental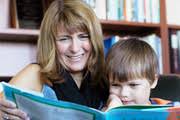 Psychologist and a Professor in Faculty of Education at the University of British Columbia (UBC) and the Director of the Human Early Learning Partnership (HELP), an interdisciplinary research unit focused on child development at UBC. Before beginning her graduate work, she was a middle school teacher and a high school teacher for "at risk" youth. Known as a world-renowned expert in the area of social and emotional learning (SEL), Dr. Schonert-Reichl's research focuses on identification of the processes that foster positive human qualities such as empathy, compassion, altruism, and resiliency in children and adolescents. She serves as an advisor to the BC Ministry Education on the development and implementation of the redesign of the Curriculum that focuses on the promotion of personal and social competencies; an Expert Advisor to the Organization for Economic Co-Operation and Development's (OECD) Education 2030 initiative, a Board Member of the Collaborative for Academic, Social, and Emotional Learning (CASEL), an advisor to UNESCO's Mahatma Gandhi Institute of Education for Peace and Sustainable Development (MGIEP) on SEL, a member of the Educational Testing Service's panel on research, and an advisor to the Dalai Lama Center for Peace and Education.
Gail Markin is a teacher and counsellor who is working right now as the District Lead for SEL in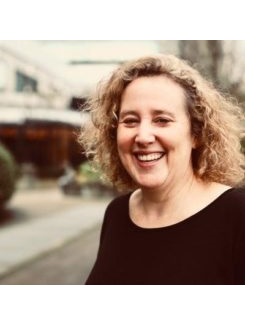 the Langley School district part time and works part time as an Educational Consultant doing work with this project and others supporting Positive Mental Health. She is the vice chair of SEL BC and a member of the Steering Committee of the BC School Centred Mental Health Coalition.  She has a particular passion for Staff Well Being in the K-12 Education world and is hoping to start an ED D program in Leadership and Policy to continue her work and learning in this area. 
Pro-D for SD 46
The following February 12, 2020 professional learning session focused on using the data from the Middle Years Development Instrument (MDI)  and putting data into action.