Blog
Hot off the press: the heated debate about OCD and inflammation
Boyee Lin, BSc and Clara Westwell-Roper, MD, PhD for the Provincial OCD Program ACE-OCD study team* | May 16, 2022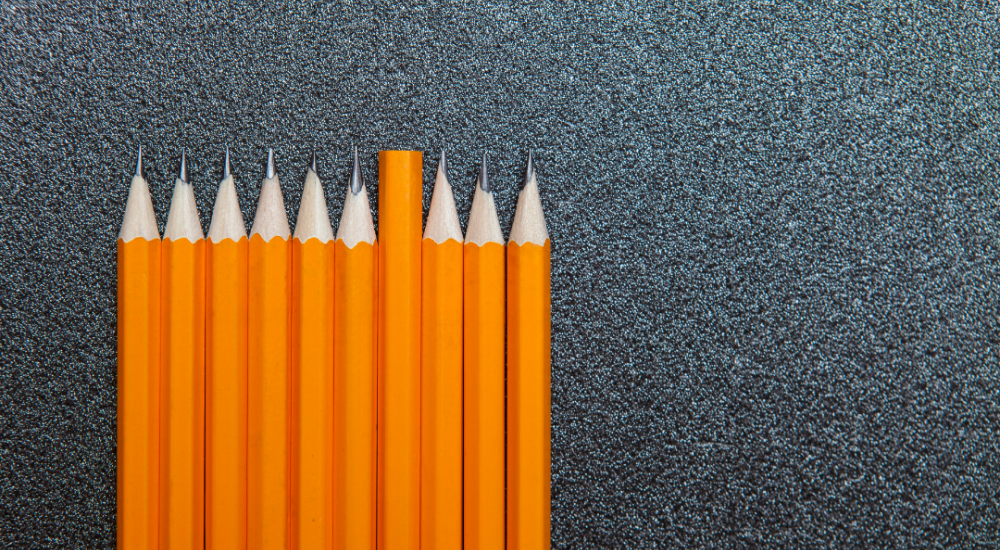 There's no doubt that inflammation is getting lots of attention these days when it comes to health and wellness. There is a growing body of evidence that points to inflammation as a possible factor affecting the brain and mind in a variety of mental health disorders. Our team at the BC Provincial OCD Program works with children and youth who have obsessive-compulsive disorder (OCD), and there's been longstanding debate about the role of inflammation and the immune system in this disorder. This research is still in its infancy, but we wanted to share some recent progress and let you know about a new study happening at BC Children's Hospital. Before we delve in, let's define what OCD and inflammation are.

OCD is a mental health disorder in which people have unwanted recurring thoughts, images, or urges (obsessions) which can lead to repetitive behaviours or rituals (compulsions) to decrease the associated distress.
Inflammation is a complex set of processes driven by our immune system that begins with the body's recognition of a "danger" signal, like a virus or a damaged cell. This calls nearby immune cells to action, in part through the production of proteins called cytokines and chemokines. Inflammation is a normal process in our body and is helpful in the short-term for protection from the environment and for healing.

How does inflammation link to mental health?
Long-term or "chronic" inflammation in response to ongoing physical or psychological stressors can also be harmful. Since our immune system operates throughout our entire body, inflammation is possible anywhere, including in our central nervous system, which is made up of our spinal cord and brain. Frequent and repeated inflammation in the brain has been linked to mental health and neurodevelopmental disorders. This may happen because inflammation can impact the way that neurons communicate with each other, or because stress associated with having an immune-related illness can make the brain more susceptible to other stressful life events.

How is inflammation linked to OCD?
Inflammation and OCD have crossed paths before. There are two known conditions in which exposure to an infection is proposed to trigger an immune response leading to psychiatric symptoms, including OCD. These two conditions are:
pediatric acute-onset neuropsychiatric syndrome (PANS), and
pediatric autoimmune neuropsychiatric disorder associated with streptococcal infections (PANDAS).

The immune system's role hasn't been studied as closely in OCD, but recent studies have revealed some interesting links:
There are increased rates of disorders involving the immune system (such as autoimmune diseases) in individuals with childhood-onset OCD; there are also higher rates of OCD in those who experience immune-related disorders.
Differences in gut bacteria possibly related to OCD have been recently described.
Some studies point to an ongoing inflammatory response in adults and children with OCD as measured by levels of specific cells and cytokines. However, results have been variable.
In a recent study, we looked at the saliva of youth with and without OCD and found that there were higher levels of an inflammatory protein in the youth with OCD. What's more, the youth with more severe OCD had even higher levels of this and other inflammatory proteins.

Overall, there are many more questions to answer! We don't yet know whether inflammation is a cause or result of psychiatric symptoms, or whether it relates to other factors.

BC Children's Hospital Study to Investigate: Does inflammation make OCD symptoms worse?
To determine whether inflammation actually worsens OCD symptoms, we need to measure these symptoms with and without changing levels of inflammation. To study this, we have set up the first randomized controlled trial of non-steroidal anti-inflammatory drug (NSAID) therapy in children and youth with OCD. Sometimes NSAIDs are used to treat children with OCD, but this approach has not been thoroughly studied. Laboratory data suggest that NSAIDs not only limit inflammation but may also support brain cell functioning in other ways. The specific drug we are studying (celecoxib) has a good safety profile for use in children.

What are the details of the BC Children's Hospital Study, and how can my child participate?
Our study is called ACE-OCD (Adjunctive CElecoxib in childhood-onset OCD) and is based out of British Columbia (BC) Children's Hospital in Vancouver, BC, Canada.
It is for children and youth with OCD between 7-18 years old living in BC.
It is a 12-week trial that evaluates the effect of celecoxib as an add-on to usual treatment for OCD symptoms.
The study also focuses on participant and parent experiences of virtual care and expectations regarding changes in symptoms.
If you'd like to learn more about this study, or to participate, you can reach us at aceocd@bcchr.ca or visit our website (https://www.bcchr.ca/POP/our-research/ace-ocd) for more details.
* Written by Boyee Lin, BSc and Clara Westwell-Roper, MD, PhD for the Provincial OCD Program ACE-OCD study team, BC Children's Hospital Research Institute
Zainab Naqqash, BA; Cynthia Lu, BA; S. Evelyn Stewart, MD (Principal Investigator)
Department of Psychiatry, Faculty of Medicine, University of British Columbia
Mental Health and Substance Use Research Institute, Vancouver, British Columbia, Canada