Blog
Alternatives to Self-Injury
Ciara, Youth in Residence | March 3, 2020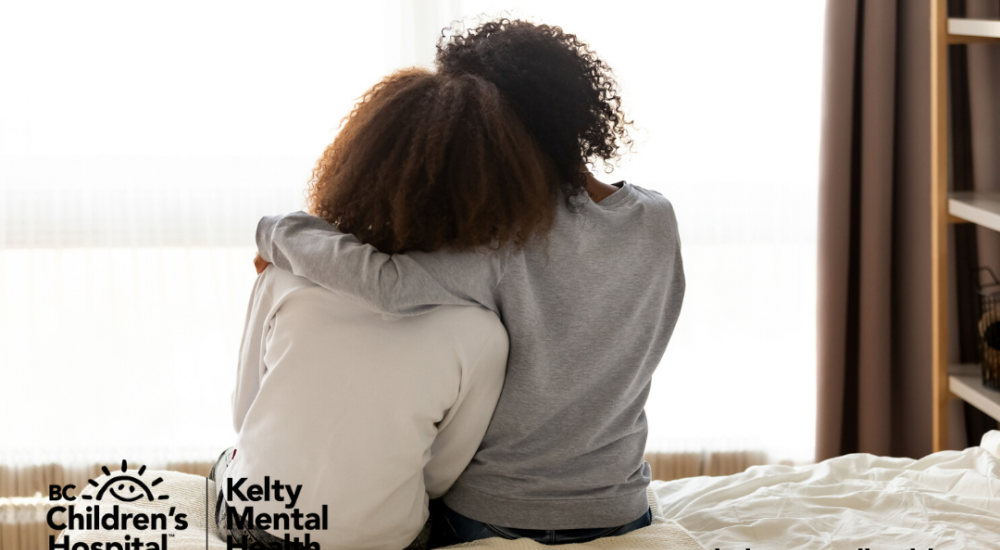 March 1st marks self-injury awareness day.  For many, recovery from self-injury can be a long journey. Like any unhealthy coping strategy, it may take a while for an individual to even want to change. Often, people self-harm because it brings relief during moments of intense emotional suffering. Someone may be experiencing overwhelming feelings of sadness, anger, anxiety or numbness. When they engage in self-harm, their overwhelming feelings may temporarily be relieved. 
This can make stopping self-harm difficult. Even once someone has decided they want to stop, it isn't always a matter of just quitting cold-turkey. Sometimes the urge to self-harm can be so strong, that even if we don't want to engage in it, we can't see any other way out of the terrible emotions we are feeling.
Recovery is possible, but it's not always easy. Stopping self-harm often involves building other, healthier, skills and coping strategies, and then practicing these coping strategies when we have an urge to self-harm.
I am a FamilySmart® Youth in Residence at the Kelty Mental Health Resource Centre in BC Children's Hospital. I provide peer-support, resources, and system navigation to families and young people across BC.
Recovery is possible, but it's not always easy. Stopping self-harm often involves building other, healthier, skills and coping strategies, and then practicing these coping strategies when we have an urge to self-harm. Below is a list of different skills and techniques someone may use in order to help them reduce and/or stop their self-harm. These are techniques I've learned about through my work and experience, and they may not work for everyone. If you, or your child, are engaging in self-harm, it's important to also consult with your primary health care provider.


Chill Out (Literally): It may sound funny, but cooling yourself down using cold water or ice has been shown to be an effective way to calm down your nervous system in times of crisis. 

For example:
Lean over the sink and splash cold water on your face.
Place an icepack on your forehead.
Hold an ice-cube until it melts.
Sit in a shallow bath with cold water (but don't sit for too long!)

Distract. An urge to self-harm can feel like it's going to overpower us, but it won't last forever. Occupying ourselves with enjoyable or distracting activities can help us ride out the urge, without giving in.

Some ways to distract yourself could be:
Watching a funny movie/TV show.
Engaging in some self-care: Taking a bath, using a facemask.
Doing physical activity: Going for a run, doing yoga, playing a sport.
Spending time with a pet.

Make your tools harder to access. People self-harm in a variety of ways using different tools, for example, a razor-blade or lighter. Some individuals might be comfortable with throwing out their implements all together, however, for some, the thought of getting rid of their tools completely can feel a bit too overwhelming. In this case, it can be helpful to make it more difficult to access these tools. For example:
Freeze your tools: If you are using something sharp to self-injure, try freezing it in a block of ice. If you want to use it to self-harm, you'll have to wait for the ice to melt.
Lock up your tools: Lock your tools away in a box and place the key somewhere more difficult to access. That way, if you want to self-harm, you'll have to go through the process of finding the key and unlocking the box, giving you a bit more time to think.
If you are comfortable, have someone you trust hold on to the tools for you: Make sure this person understands what is going on for you, and will respect your decision if you ask for the tools back. Alternatively, you can ask someone to throw away your tools for you, if you are ready. 
Mimic the effects of self-harm. For some, self-harm is appealing because of the effect it has on our bodies. There are ways you can mimic these effects without actually harming yourself. For example:
Use red food coloring/red paint: If the sight of blood on your skin is appealing to you, you can try painting your skin with a liquid that looks similar.

Use henna: Henna is a substance made from leaves that dyes the skin for one to two weeks. You can use it to draw designs or lines on your skin in areas where you may feel the urge to self-harm.
Use technology: In the age of technology, there are several apps that can help manage our emotions and urges right from our phones. For example:

Reach out: Reaching out can feel difficult, but for some, talking it out in moments of crisis can be enough to avoid self-harming. Ways to reach out include:
Talk to someone you trust: This might be a friend, partner or family member.
Call a helpline: The following phone lines are all numbers you can call if you feel like you're going to self-harm and want someone to speak to:
     24 Hr Vancouver Crisis Line: 604-872-3311 or 1-866-667-3311
     Mental Health Support Line: 310-6789 (do not add 604 or 778 before the number).
     Suicide Prevention Centre of BC: 1-800-SUICIDE (784-2433)

Text/talk online: Sometimes it's much easier to communicate through text or on our computers. You can use the following resources to do so:
If you are a youth or young adult concerned about your own self-harm or mental health, or a parent or caregiver concerned about your child's self-harm or mental health, please don't hesitate to reach out to here at the Kelty Mental Health Resource Centre. Our FamilySmart® Parents in Residence and Youth in Residence can provide information, resources, system navigation and peer-support. You can reach us by phone at (604) 875-2084, or Toll Free at 1-800-665-1822, or by email at keltycentre@cw.bc.ca