Blog
Wish you could just "roll with ADHD" in your family? Now you can.
| November 26, 2018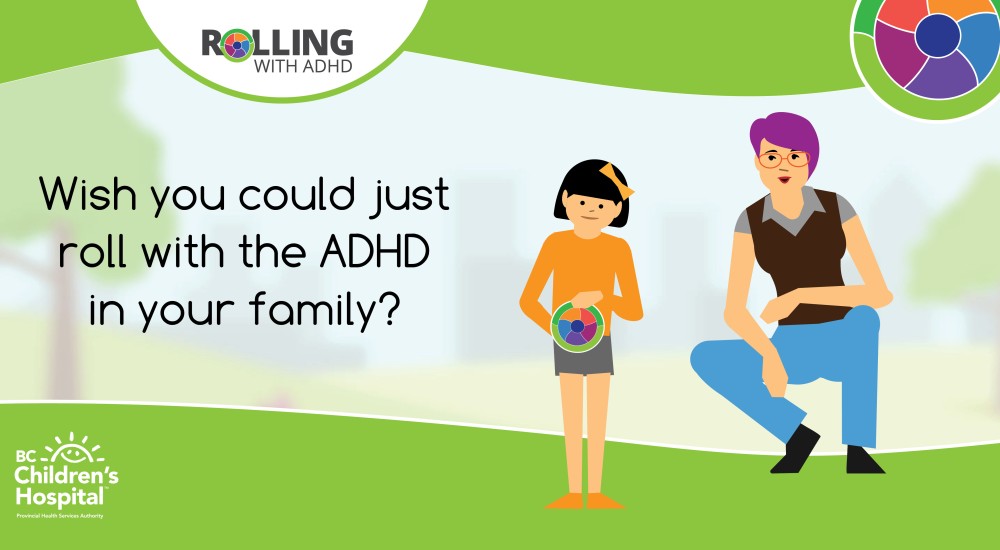 Raising a child is one of the hardest jobs there is. Parenting a child with ADHD is even tougher. Doctors Candice Murray and Daphne Dokis, psychologists at BC Children's Hospital, often tell parents that they need a 'black belt' in parenting when they have a child with ADHD.
That is why Dr. Murray and Dr. Dokis got together with caregivers to provide support for families of children with ADHD.
"We are very excited to offer this resource for parents of children with ADHD. We hope that parents will see that they are not alone and that small adjustments in how they approach their child with ADHD can make a big difference in their lives."

          ~Dr. Candice Murray
Rolling with ADHD is a free, online, eight module series that covers practical tools and strategies for caregivers of children with ADHD. This series has been adapted from the long standing in-person program at BC Children's Hospital, and includes what research shows really works for kids and families living with ADHD.
"Being a parent you are fundamentally doing it all. Having Rolling with ADHD online allows you to access support when you find those hidden, magical, free moments within your day. I feel like Rolling with ADHD speaks to parents - especially me. I am additionally a single parent and my son has additional diagnosis."

          ~Marina, Parent