Blog
Preparing your Child for Summer Camp
Michelle H., Program Manager | March 28, 2019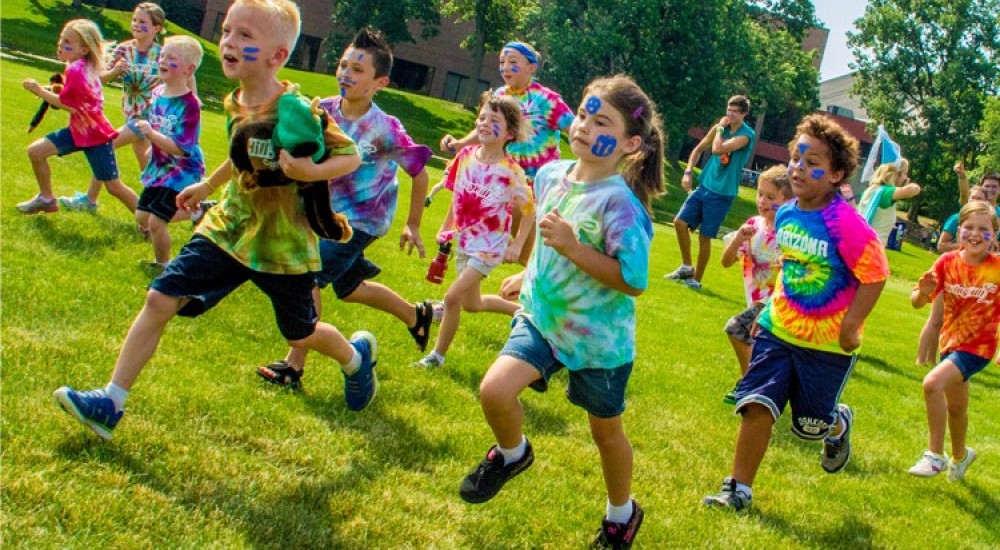 It's that time of year that parents and families start to plan for the summer. For many families, this includes looking into day camps or overnight summer camps for their children. While this can be an exciting time, it's also a time a lot of parents and children can start to feel apprehensive or nervous – will my child have fun? Make friends? Be anxious? Feel homesick? And many parents wonder, "What can I do, as a parent, to best prepare my child and set them up for success?" While all parents may ask themselves these questions, for parents of children with mental health challenges, these questions will likely be on their minds.
In this blog post, we outline some tips for preparing your child for a summer camp, as well as some tips for children and their parents if they are feeling homesick.
How to prepare your child for a summer camp:
Before deciding on a summer camp, talk with your child about what kind of camp experience they would like – there is a wide variety of camps out their tailored to kids of all of different interests and abilities, so explore options first so you can choose one that is the right fit for your child.
Discuss the camp schedule and activities in advance: Before camp begins, talk to your child about what to expect at their camp – what activities will they get to participate in? Where will it be located? If you get a schedule or brochure in advance, or there is information/images online, you can go through the specific details with your child.
There are also summer camps for children who have different abilities and needs, including some for children with physical or mental health challenges. Explore these camps as well, as they will have staff who can support the specific needs of your child.  Don't hesitate to contact the Kelty Centre if you are looking for information about summer camps that offer support or programming specifically for children with mental health challenges.
Strategies for parents of children & youth who experience homesickness:
People who are homesick often feel sad or nervous either before going away, or during times when they are away from the things that are familiar for them. Even though they want to have a good time, they find it hard to have fun because feel stressed and upset. They miss all of the things that they usually have around them that help make them feel safe and comfortable. In some cases, homesickness can even feel like a physical pain, such as a headache or stomach ache. The good news is that there are a lot of things that you can do to prevent and treat homesickness.
A recent research study on homesickness had some really practical tips for parents of children who might be experience homesickness:
Talk about homesickness with your child. Tell them that almost everyone misses something about home when they are away, and that homesickness is normal.
Try to involve your child in the decision to spend time away from home. Prepare and pack as a family.
Arrange for practice time away from home, such as a weekend at a friend's or relative's house.
Work together with your child to learn about their new environment, and maybe even help them get to know some of the people in the new environment.
Try not to express nervous or uneasy feelings about time away from home to your child. Instead, express excitement and optimism about the fun your child is going to have.
Use a wall calendar to show your child the period of time they are going to be away.
Create a plan or offer some strategies to your child for if they do feel homesick.  Giving them some tools about how to manage their feelings, who they can go to/connect with at the camp can be immensely helpful to them.  Having them know what to do should those feelings occur is important and can be practiced before they go.
Do not make a "pick-up deal" with your child. Promising that "if you don't like it, I'll come pick you up" decreases the chance your child will succeed in the new environment. If your child asks: "What if I feel homesick?", tell them: "You probably will feel a little homesick, but your practice time away has taught you what to think or do in case any homesickness bothers you. Plus, there will be people there to talk with you and help you make it through. You'll have a great time!"