We recognize that adult duty bearers need to advocate for the rights of children and youth of BC as listed in the United Nations Convention on the Rights of the Child (UNCRC) in order to improve their well-being.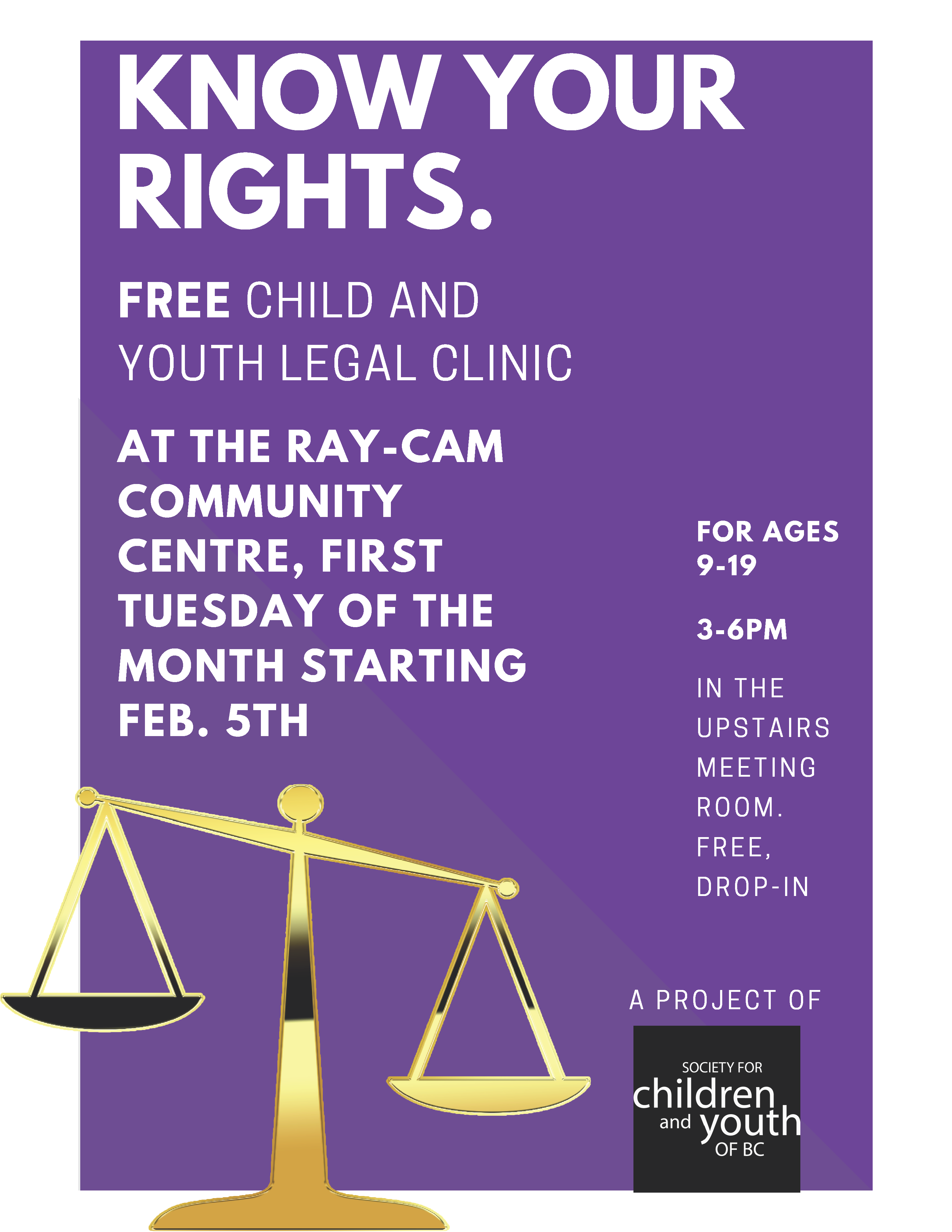 Thankfully, there is the Society for Children and Youth of BC (SCY), which is a unique provincial organization dedicated to improving the well-being of children and youth in British Columbia. 
Beginning this February 2019, the SCY are hosting FREE drop-in Child and Youth Legal Clinics at the Ray-Cam Community Centre located at 920 East Hastings Street!  This is a great opportunity for youth ages 9-19 to gain information and understand the legal system better.