Blog
Back to School: A Youth's Top Tips for How Parents Can Support their Kids
Veronica C., Family Smart Youth in Residence | August 15, 2018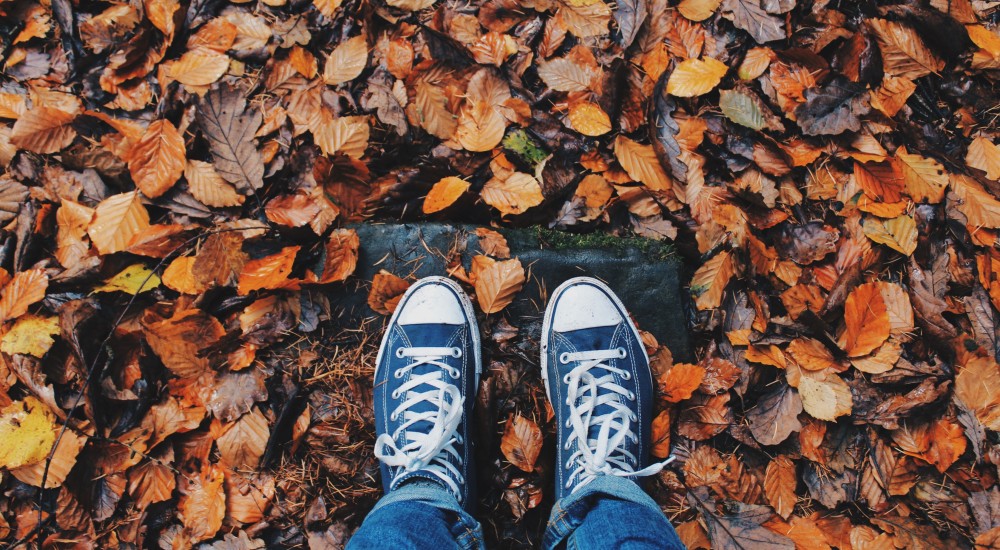 It's almost that time of year again: back to school. And truly, irrespective of how old we are or at what stage of our schooling we find ourselves in, so many of us are feeling many of the same emotions as we prepare for that first day of class. Whether your child is going into their first day of kindergarten, middle school, high school or post-secondary, there are some things that never change. Like that feeling of anticipation that can look like anything from excitement to dread; the preparation for school supplies whether it's for coloured crayons or university textbooks; bracing for the transition from languid summer days to a consistent day-to-day schedule; or simply feeling that pressure of wanting to fit in and do well.
We go to school for our education, but it's at school where we learn so much more than what they teach us in the classroom. It's where we build our social skills and our emotional intelligence; where we grow into our identity; where we learn to work alone and in teams. It's the root of many of our anxieties, the battlefield of our successes and failures. It's also the place where our self-esteem can be challenged, where our self-worth can so easily become tied to how well we do academically, how popular we are, or how many volunteer or leadership activities we have under our belt. And sometimes, it takes a lifetime to unlearn some of these takeaways, to come to the realization that our self-worth is not measured by external barometers, or that practicing self-care is more precious than working yourself to the point of exhaustion.
This September is my last 'first' day of school. As a young adult going into my final year of post-secondary studies, here are some of my takeaways from having gone through nearly twenty years of schooling. While most of the time, your child will have to learn by doing, failing, succeeding, and ultimately navigating through childhood, teenhood, and young adulthood in the school system on their own, there are certain things you can do and say that can support your child - no matter what stage of their education they are in.
Support my failures just as much as my successes.
The inexhaustible resilience and curiosity we are all born with - when we scraped our knees, cried for a bit, and then went right back at it with fearlessness - continue fostering that in your child! There's a reason why babies and young children learn at an astronomical pace - they haven't even developed the concept of failure yet, so there is no fear or hesitancy when trying something new. When your child does start to comprehend and internalize what failure means or can mean to them, have a conversation reframing failure as something positive, because it always teaches you something about yourself, and how you can move forward. If your child develops a fear of failure, they will only try for things they are certain to succeed at, and that will likely narrow their opportunities for growth and development. Supporting their failures as much as their successes shows your child the value of the courage it takes to try new things, and the value of putting in effort even when you don't necessarily know what the outcome will be.
Encourage me to be mindful of how much I can take on, and help me establish boundaries for myself.
Mindfulness is a learned practice and skill. Having a conversation with your child about mindfulness looks different when they are in elementary school versus high school, but building their understanding of these concepts (which can seem very abstract or foreign at first) when they are young can be helpful. If you notice that your child seems to be stressed from too much going on in their lives, or putting too much pressure on themselves to get a certain grade on their assignments, or strained from friendships where they feel they are putting in more than they receive, it might be time to open up a dialogue about balance, self-care and boundaries, and start to co-create and imagine with them what their plan or strategy might be going forward. Sometimes we bite off more than we can chew, and it can be enormously helpful having a caring, connected adult guide us through establishing boundaries for ourselves, as well as teach us how to be more deliberate about practicing self-care in our day-to-day lives.
Supporting and encouraging your child through childhood to adolescence to young adulthood looks different at every stage of their education, but these are just a few takeaways I wanted to share based on what has profoundly helped me over the years.
What are some of the ways you support your child as they prepare to go back to school? We would love to hear your thoughts in the comments below.