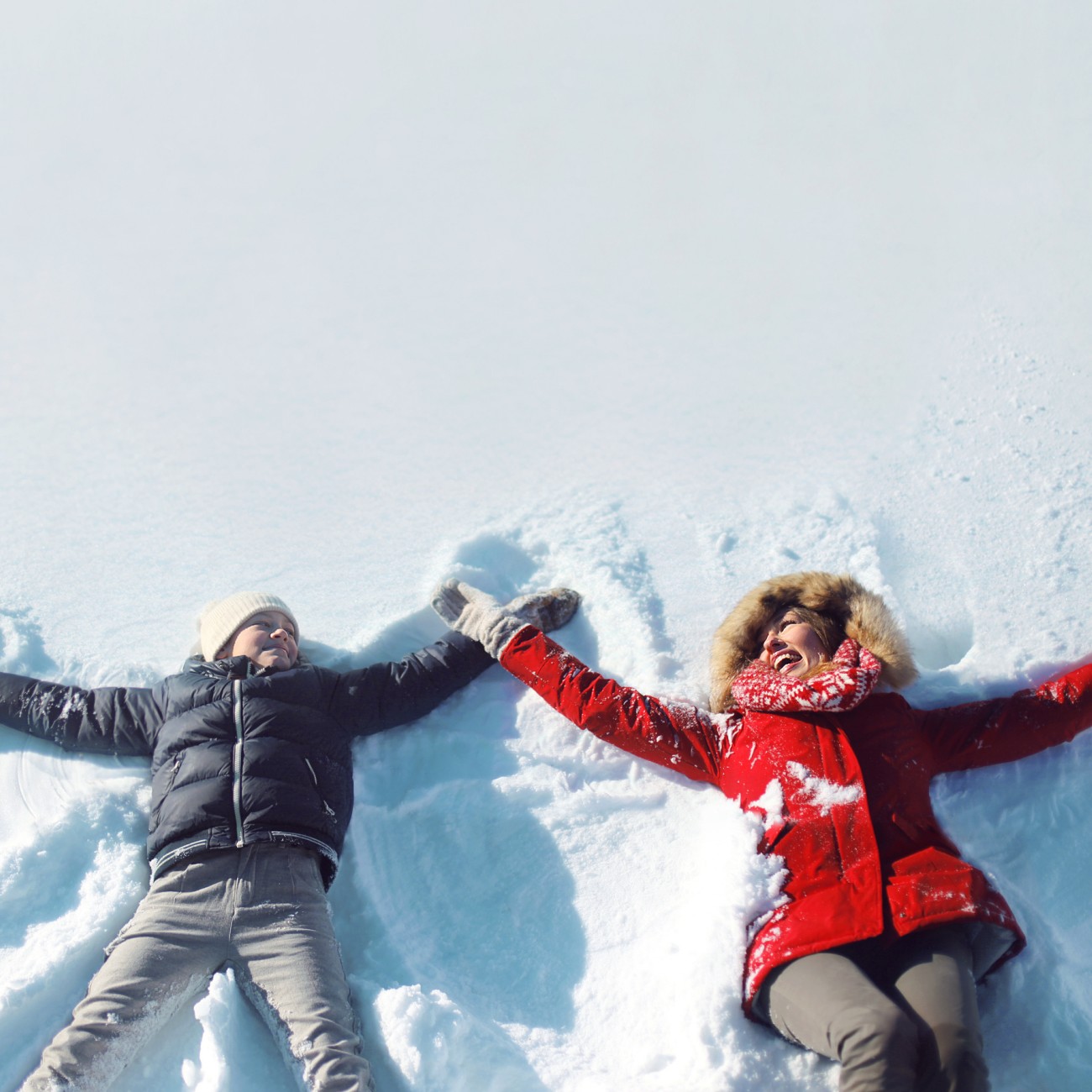 It's that time of year where sleigh bells ring, children sing and there's that extra bit of magic in the air. For most families, the holiday season is fun and exciting time. Parents and kids alike have a break to visit with family and friends, celebrate special traditions and take in festive activities. But for some, it can be a source of unwanted stress. Dr. Susan Baer, a psychiatrist with BC Children's Hospital, is sharing tips to help families ease some of that stress.
"The holidays are a really fun and exciting time for families. But, it's easy to set high expectations that the presents have to be just the right presents, the dinner and decorations have to be perfect, and this can result in a lot of stress," says Dr. Baer. "People can also get over-committed during the holidays and fall out of their routine. The kids may not be getting enough sleep or exercise, and that can sometimes cause people to get a bit grumpy and irritable."
Whether you're out shopping, decorating the tree, travelling or entertaining friends and family, Dr. Baer says there are some simple steps families can take together to get more out of the holidays and reduce stress.
 "One of the most important things is to keep expectations realistic – things don't have to be perfect to be enjoyable," says Dr. Baer. "Try to make time for your family to enjoy simple and fun quality time together, stay active and get outdoors so kids can run off some of their energy and do your best to stick to a normal routine to ensure everyone is getting enough sleep and eating healthy meals."
Dr. Baer also shares that parents and caregivers often forget the importance of taking care of themselves. She recommends parents also put aside time to take care of themselves. Whether it's going for a walk in the woods or practicing mindfulness, parents can manage their own stress to help things go more smoothly during the busy holiday season.
The practice of mindfulness is an effective way to reduce stress, and help families stay present and enjoy the holidays together. Dr. Dzung Vo, a pediatrician specializing in adolescent medicine at BC Children's Hospital, says to take some time to savour any joy that you may experience during this time.
"For many people the holidays are a wonderful time where you get to spend time with your family and take care of yourself. But for others it can be very stressful where there are lots of expectations or thoughts about how we should do things or what we should be doing," says Dr. Vo. "Mindfulness can help us to be in the moment to experience it just as it is, savour the joys of the holidays and also let go of some of those judgements, some of those 'shoulds' or expectations and breathe through the difficult times."
Dr. Vo says when we are living mindfully and fully in the moment, we are able to savour and enjoy those moments including the little times between the big events where we can just be with a child, with our families even be by ourselves and remember the little things we can be grateful for.
"Mindfulness can remind us to take a breath, take a moment to take care of ourselves and ride the wave when things get stressful," says Dr. Vo. "It reminds us to have compassion for ourselves; in fact self-compassion is part and parcel of mindfulness. When we are mindful in the moment, we can take moments to send kindness and love towards ourselves and that helps take care of our own stress, and also helps us to be there for family and friends during the holidays."
 
Tips to ease stress during the holiday season:
Keep up with routines and structure:  try to keep up with healthy meals and regular sleep routines.
Avoid over-scheduling: plan ahead to ensure you leave time to relax during the holidays.
Plan ahead: identify situations that may be stressful for your child or youth. Try discussing it with them and think of solutions together that will ease their stress.
Keep active and get outdoors: get fresh and go for regular walks/hikes.
Spend time together as a family: plan activities you can enjoy together.
Take care of yourself: ease your own stress by taking time for yourself or practicing mindfulness.

Resources children, youth and families can access during the holidays if they need some extra support:

If you are concerned that your child or youth may be in crisis, there is support available: