Few families get through childhood without some kind of bedtime or sleep disruptions.
Your child may have tantrums or get so wound up before bedtime they can't sleep. Other children wake up during the night and it can be hard to get back to sleep.
Not only does this lead to your child getting less sleep, but also leads to parents and siblings getting less sleep as well. The stress and worry that come along with having a child who isn't sleeping well can build up.
Building good family sleep habits early on can significantly reduce bedtime struggles for all.  
With a little patience and practice, you can adopt routines and habits that promote sleep, build better sleep schedules, and create soothing sleep environments for your child.
Answers from Sleep Experts
When your child needs to get up earlier again when the school year starts, or after Christmas break, it's best to prepare the whole family in advance.
Try to re-establish bedtime routines a couple of weeks ahead of time, when possible. When is your child waking up? When do they need to wake up for school? Move their bedtime and wake time earlier by 15-30 minutes each day or few days, so the shift to an earlier bedtime is gradual.
Remember to try to keep your child's wake-up time the same every day, including on weekends, so their bodies get into a natural sleep-wake rhythm.
You can watch this 1 minute video for tips from a pediatrician at SickKids Hospital. 
Myths Busted
Reality: The amount of sleep we need is different for everyone and changes as children grow older.
Typically, most children (ages 5-13) need between 9-11 hours of sleep a night. Most teens need around 8-10 hours of sleep a night to function at their best. Many teens do not get enough sleep.
The Canadian Paediatric Society has a general guide on the amount of sleep children and teens need over a 24-hour period, including naps.
Featured Resources
American Academy of Pediatrics
A series of articles with tips on establishing good sleep practices in your family.
BC Children's Hospital
Over 70 percent of Canadian children are not getting the sleep they need. Are you one of those families? In this episode from the Kelty Centre's Where You Are podcast, listen to Andrea Bell (parent) and Dr. Smita Naidoo (child and adolescent psychiatrist) explore sleep strategies and science that can help kids and teens sleep well to enhance mental wellness. ​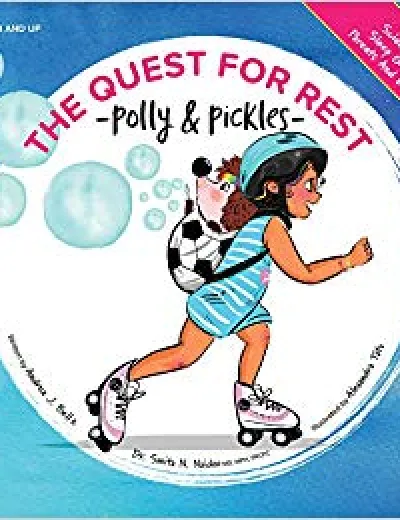 Dr. Smida Naidoo & Andrea Bell
Looking for simple techniques to revamp your family's bedtime routine and wake up to a happy, healthy child? Discover the latest science-based sleep tips that will benefit your entire family.  The Quest For Rest contains must-have tools for families struggling with the symptoms of kids who aren't getting a good night's sleep.