Make eating together a family affair to enjoy healthy relationships with food and eat nutritiously.
Eating meals as a family helps build connection and closer bonds for everyone, which has multiple benefits overall. 
Here you'll find practical advice for making healthy food choices, preparing nutritious meals, and enjoying stress-free mealtimes.
Answers from a Dietitian
Vitamins are important for your body to work well. If your child is eating a healthy diet with a variety of foods based on Canada's Food Guide, they likely won't need a supplement (aside from vitamin D through the winter). 
There are some common findings of low vitamins and minerals in children with specific mental health concerns (e.g. because of medications or picky eating). It's important for a doctor or dietitian to monitor if there are concerns of major food deficiencies. 
Frequently, children are low in iron (autism spectrum disorder, ADHD) - talk to your doctor about checking, especially if your child does not eat meat products. 
Often, children are not getting enough calcium in their diet. This is especially true if dairy has been cut from the diet. See here for alternatives to dairy to keep bones strong, if your child does not take dairy products. 
At the moment the evidence is not strong regarding the benefits of nutritional supplements, but if you decide to try them consider: 
Giving your child a daily multivitamin if your child is not eating a balanced diet (e.g. missing an entire food group like fruit or veggies). 
If your child is taking multiple supplements, check to make sure they aren't getting more than the recommended upper limits (UIs). 
Reminder: sometimes supplements can interact with medications, check with your physician or pharmacist. 
Myths Busted
Reality: When parents attempt to control their child's food intake, such as by getting your child to have "3 more bites", "clean their plates", or by restricting dessert until fruits and vegetables are eaten, studies show that children are more likely to: 
Not respond to the "full" signal cues and have more problems with their weight
Have enhanced preference for high-fat and energy-dense foods as well as a more limited acceptance of a variety of foods 
We know children eat when they are hungry and stop when they are full. So, if you're serving a few different vegetables, your child can decide whether to eat them, or not. If they don't eat them, that's okay. There should be another meal or snack scheduled in 2-4 hours.
Read more great ways to keep mealtime struggle-free. 
Featured Resources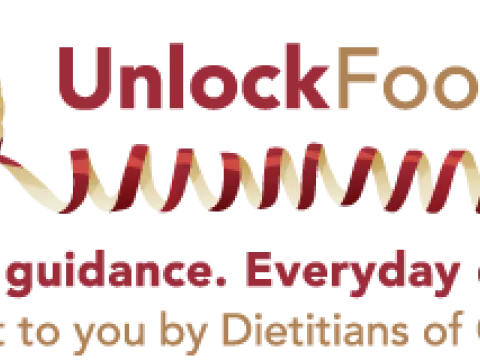 Dietitians of Canada
On UnlockFood.ca you'll find information on nutrition, food and healthy eating as well as recipes, videos and interactive healthy eating tools.  The content is written and reviewed by dietitians. There is also information about contacting a dietitian in BC.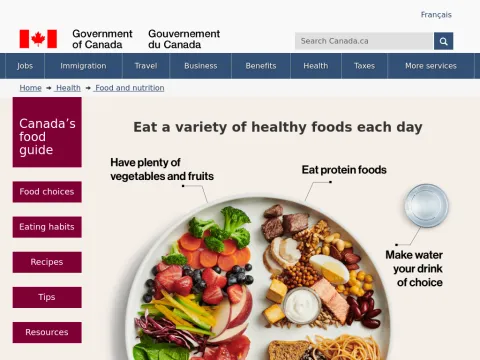 Health Canada
Canada's Food Guide is a source of advice to help Canadians make healthy food choices. It highlights healthy recipes, tips and practices to support healthy eating and behaviours.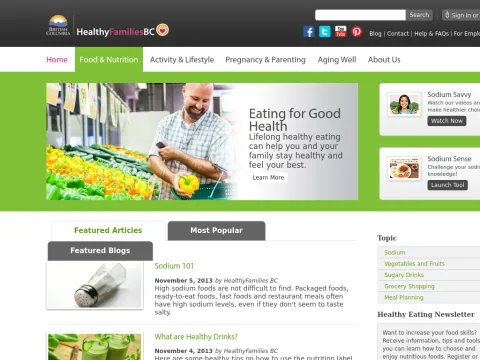 BC Government
This website contains healthy eating tips, tools and resources for you and your family.