Blog
A Teenager's Experience With Mindfulness
Rafeeq Kassam-Jiwani | August 14, 2020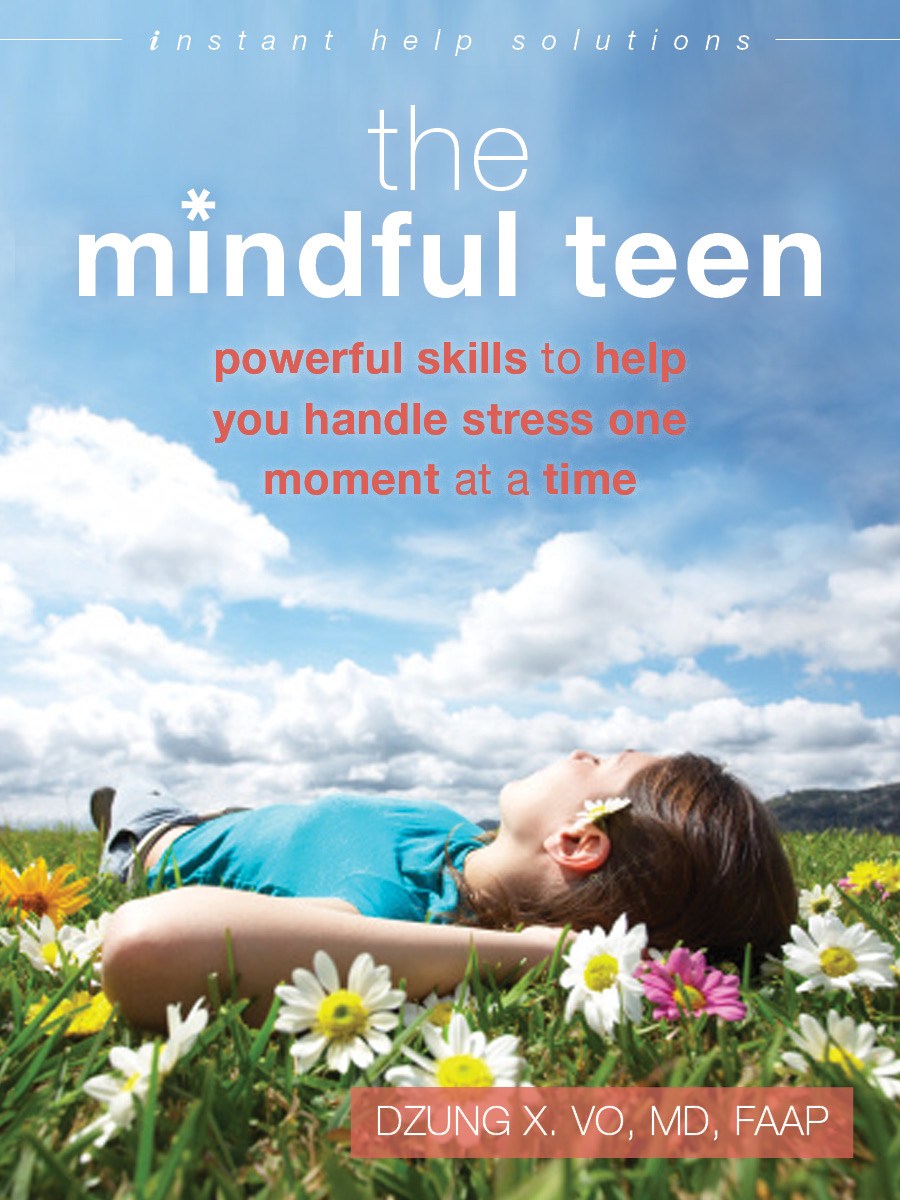 In spring of 2019 I was introduced to mindfulness by my mom. She gave me two gifts: the opportunity to meditate with her in what is our "sitting" room, and a book called The Mindful Teen by Dr. Vo. These two things have completely changed the way I live my life.
The Mindful Teen gave me an introduction to mindfulness and gently pushed me to have an open mind toward this new experience. (I previously was doubtful of meditation and lovingly poked fun at my mom for doing it). The book showed me ways to be mindful formally, which I was then able to practice when sitting with my mom. For example, I use belly breathing to have longer, deeper breaths instead of shallow ones. The Mindful Teen also described how I can practice informally when doing mundane things like eating lunch or walking between classes at school. What's really helped me in my journey is that I could take the advice from the book and practice the techniques right away! The book was also dotted with useful tips such as smiling when meditating and making sure you are sitting upright!
I was fortunate to read the book and start practicing mindfulness at a time when I needed to find a healthy way to deal with anxiety. Before reading the book, I would get stressed out about the littlest of things and I was dealing with those feelings in an unhealthy way. The Mindful Teen took me through the practice, and along with my mom's support, has helped me deal with my stress in a much healthier way.
I have been practicing mindfulness for over a year now. By teaching me practical ways of being mindful, the book has helped me navigate my life better. I no longer get extremely stressed out in certain situations. I can turn to my breath as an anchor to settle me down and think through the issue at hand. There have been countless times where this has helped – and in all kinds of settings – from school to when I am with my parents. It has also helped me to let go of harmful feelings, which in turn has made me feel healthier and happier.
Most significantly, I have learned that mindfulness is not an occasional practice, but a way of life. I was skeptical at first, but after seeing the firsthand improvements in my mental health and my life, I can say it is a great resource.
I believe mindfulness can have a significant impact on one's mental health and can be an essential tool for everyone. It is a tool always available at one's disposal. During the COVID-19 pandemic, there is lots of fear, anxiety and worry in the world. Mindfulness might be especially important at this time in human history.
I can definitely say I am a much happier person having started my mindfulness journey! I strongly encourage those reading this to get a copy of The Mindful Teen and start their mindfulness journeys! I hope it has the same positive outcome for you as it did for me.