Events
Partnering for Pediatric Pain: 3rd Provincial Pediatric Pain Symposium
March 5, 2021
8:00am – 5:00pm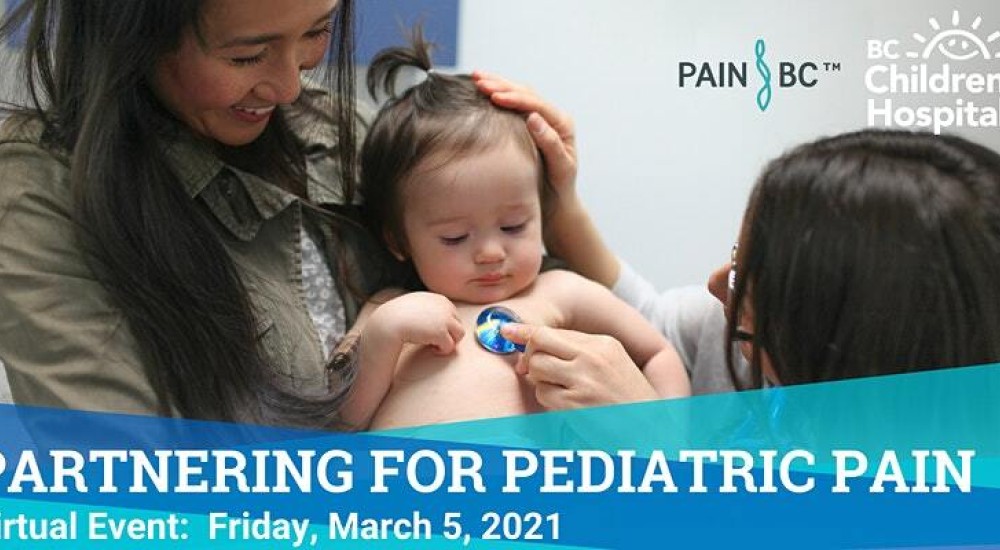 Engage with Pain Specialists from across Canada to explore perceptions of pain while enhancing your understanding of the pain continuum in pediatric hospital care. Learn how to better support children, youth and families experiencing acute and chronic complex pain. This is a virtual event, connect with us online via Zoom!
Vision: To enhance our understandings of clinical practice for the management of children, youth and families experiencing pain by showcasing influential knowledge and research.
To view event agenda click here: https://bit.ly/agenda-partnering-pediatric-pain
Who is Invited:
This event is open to healthcare providers and patient partners
Are you someone (healthcare provider, patient, or family member) living with and/or managing pain? If so, there is a FREE ticket option at check-out.