November 21, 2019, 10:30am – 4:30pm | Paetzold Auditorium, Jim Pattison Pavilion, VGH, Vancouver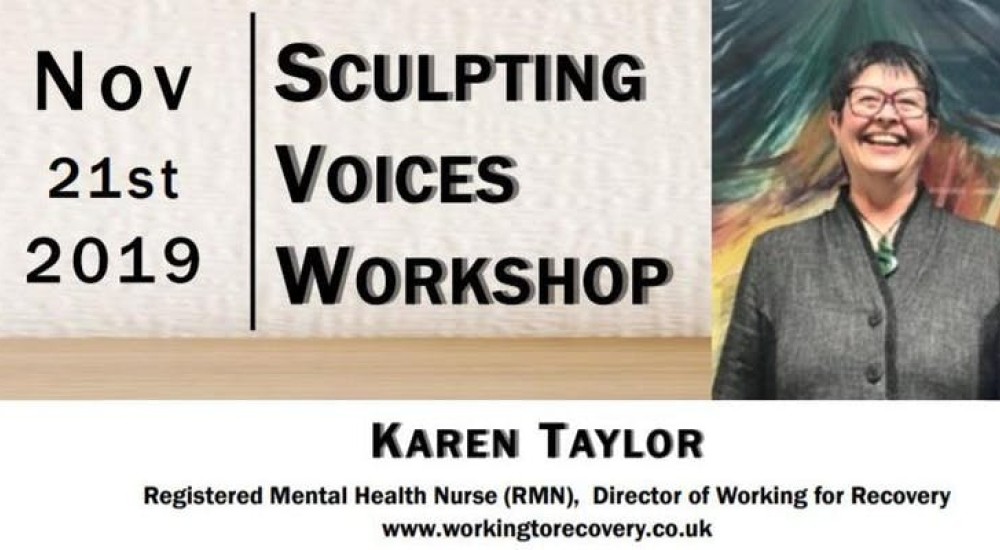 Description
Suitable for: Mental Health Supporters including but not limited to: Counsellors, Psychiatrists, Psychologists, Nurses, OTs, Youth Workers, Addiction Workers, Hearing Voices Group Facilitators, Caregivers, Peer Support Workers.
Karen Taylor is a world renowned expert on voices and recovery. Hearing voices can take over a person's life until they feel they are existing rather than living. We know through the many people who have challenged this perception that people can go on to live a full life even when they hear voices. This one day workshop will explore the work needed to make this possible. From building initial coping skills, to building a better understanding of voices through voice profiling, to learning how to support people to dialogue compassionately with their voices and learning what the voices may represent, it is possible to leave the illness trap.
Learning Objectives:
Understand the relationship between voices and the narratives of the person, and learn how to explore the metaphors and spiritual frameworks some people have in a safe and inspiring way.
Learn about the three stages of voice hearing: startling phase, organizational phase and stabilization phase.
Learn specific techniques used in the Voice Sculpting Approach.
Karen Taylor is a RMN with 16 years of experience in the National Health Services (NHS) in England. She has personal experience of designing, implementing and managing innovative community care services. After leaving the NHS Karen managed a company Keepwell Limited for two years. Whilst there, she coauthored the workbook Working to Recovery and ran a psychosis resolution service based on recovery. Now based in Scotland, and co-director of Working to Recovery Limited with Ron Coleman, Karen has also been involved in introducing recovery training into Australia, New Zealand, Palestine, Denmark and Italy as well as the UK.