October 23, 2019, 11:30am – 4:00pm | Kwantlen Polytechnic University, Surrey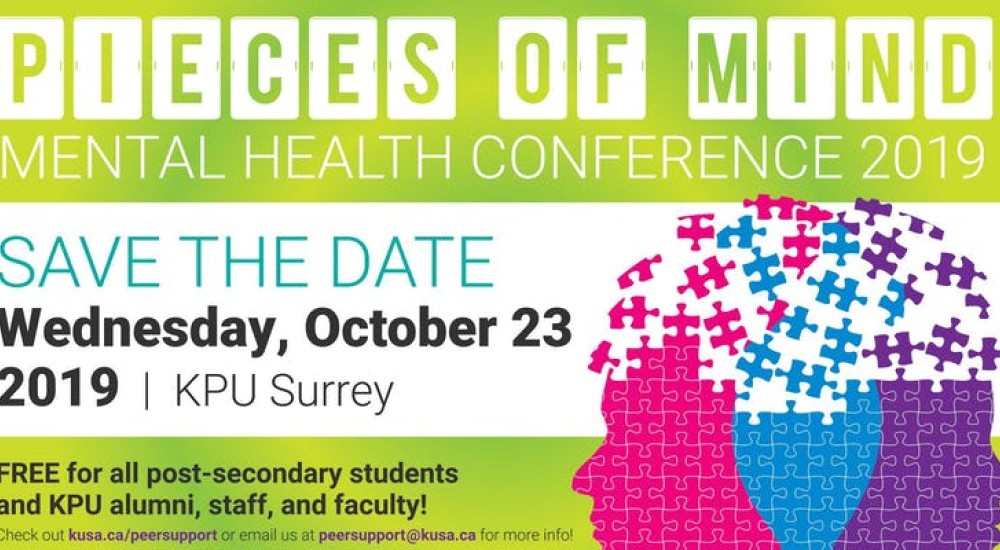 Conceptualized in 2015, the annual Pieces of Mind Mental Health Conference hosted by the KSA's Peer Support Program and the Kwantlen Student Association, serves as a platform for conference attendees to learn more about and contribute to conversations around mental health.Our primary goal is to initiate discussions and foster an exchange of ideas with the purpose of promoting greater well-being on our campuses and communities.
Our conference theme this year is, Playing with Anxiety. Our goal with this year's theme is to offer a different way to view and talk about anxiety. We understand that it is not always possible to get rid of our anxiety or to avoid all situations that may be anxiety-inducing. With this in mind, we would like to offer an event whereby people feel empowered to learn about the resources and strategies to help them manage their anxiety -- and maybe even play a little -- so that everyone can live their lives to the fullest!