September 5-6, 2019, 8:00am – 6:00pm | Anvil Centre, New Westminster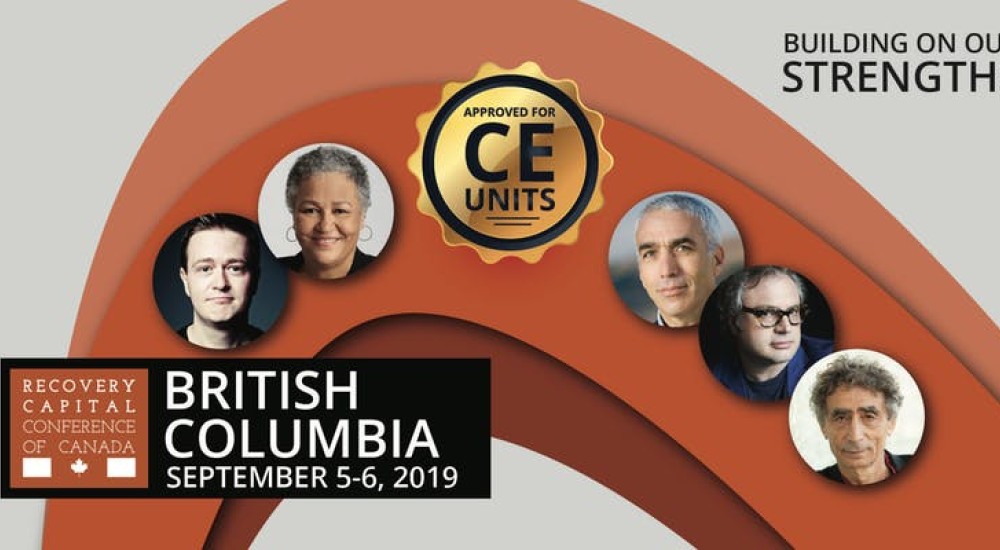 Join us for the 3rd annual Recovery Capital Conference. There are many conferences about addiction, this is a two-day conference about evidence-based recovery systems of care. 
Added to the conference this year – a national dialogue where delegates will be engaged across Canada to provide input regarding Building Recovery Capital in Canada, and offering suggestions for a Recovery Capital Tool Kit for Canadians, designed by Canadian Addiction Recovery Stakeholders. Our goal by 2022, every Canadian with a substance use disorder participates in a nationalized Recovery Capital Assessment to sustain recovery from addiction.
Who Should Register?  Physicians, Occupational Health Leaders, Human Resources Managers, Health Care Policy Makers, Therapists, Psychiatrists, Psychologists, Interventionists, Residential Treatment Centre Management and Clinical Teams, Students, Union Leaders, Community Leaders, Disability Management Coordinators, Professional Regulatory Bodies, Insurance Carriers, Labour Relations Specialists, Employee Assistance Program providers, Labour Lawyers, Safety Committee Members, Union Representatives.
More details can be found on the Conference Website: www.RecoveryCapitalConference.com