August 21, 2019, 10:00am – 1:00pm | The Dalai Lama Center for Peace + Education, Vancouver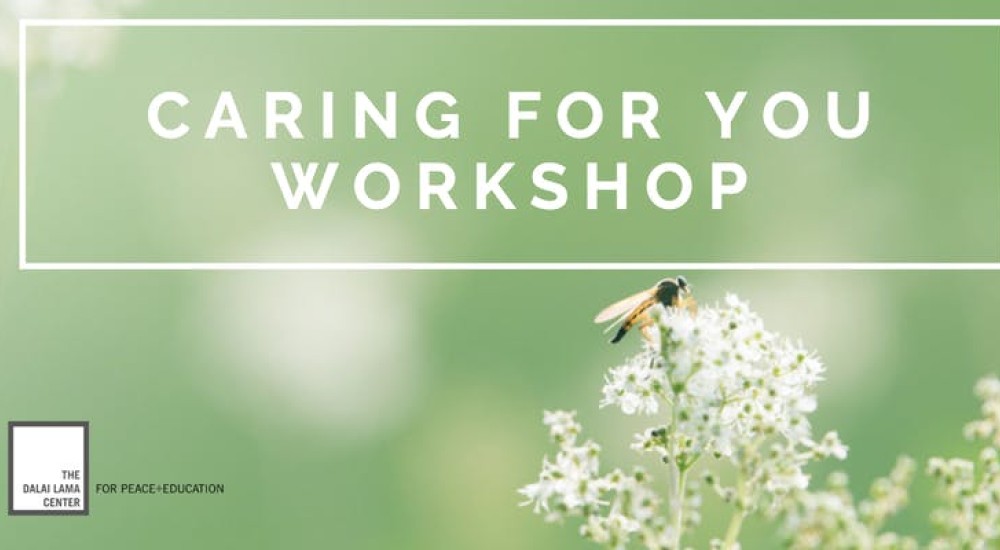 This ​Heart-Mind Well-Being: Caring for You Workshop promotes social emotional learning, personal wellness, and adult self-care through the lens of DLC's Heart-Mind Well-Being Framework. We know from the research that it is essential that we take care of ourselves and foster our own well-being so that we have the capacity to nurture it in the children in our lives.
Participants will:
Engage in their own social and emotional learning and deepen their understanding of evidence informed ways to strengthen their own Heart-Mind well-being and that of the adults, youth and children in their lives.
Explore self-care strategies that include self-compassion, breathing exercises, mindfulness, gratitude and happiness practices, and stress management techniques. They will have an opportunity for self reflection and to identify ways of integrating Heart-Mind well-being in their own lives.