May 23, 2019, 5:30pm – 9:00pm | Vancouver Convention Centre, Vancouver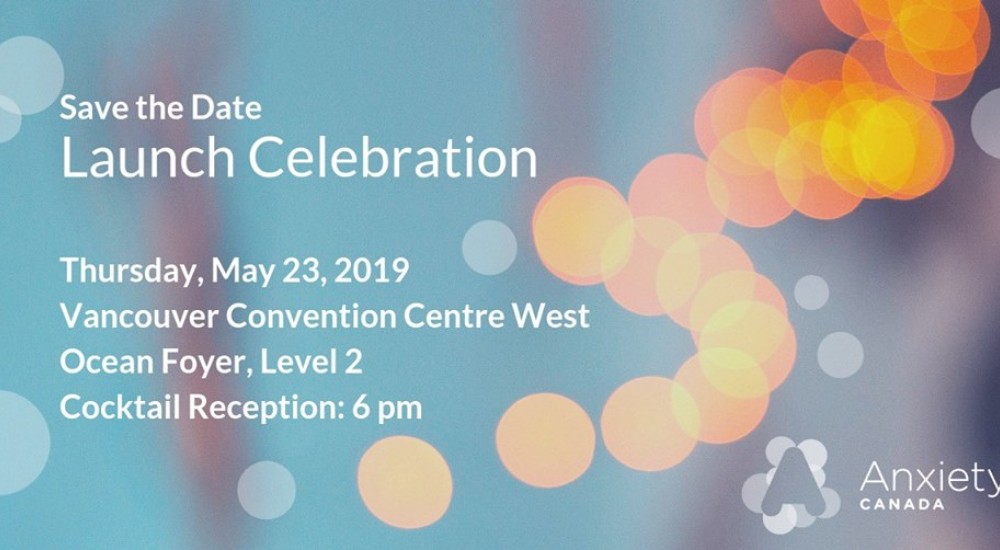 On Thursday, May 23, 2019 Anxiety Canada, formerly AnxietyBC, is celebrating 20 years of developing trusted anxiety resources and programs for Canadians.
Join us at the Vancouver Convention Centre at 6pm for the official launch of Anxiety Canada, and of our MindShift CBT app, the successor to MindShift for iOS and Android which has >700,000 downloads.
There will be music from award-winning acapella group Wings Vocal Collective, and our host is Todd Talbot from HGTV's Love It Or List It. Registration starts at 5:30pm, followed by a welcome from MC Todd Talbot, a reception with drink and canapes, and an amazing Raffle Draw at 8:30pm.
Anxiety disorders are among the most common types of mental disorders in Canada and have been shown to have a major impact on the daily lives of those affected. In 2013 an estimated 3 million Canadians reported they have a mood and/or anxiety disorder, and a recent poll of 1,500 Canadians found 41% of those surveyed identified themselves as "someone who struggles with anxiety."