May 10-11, 2019, 8:00am – 5:00pm | Sheraton Vancouver Airport Hotel , Richmond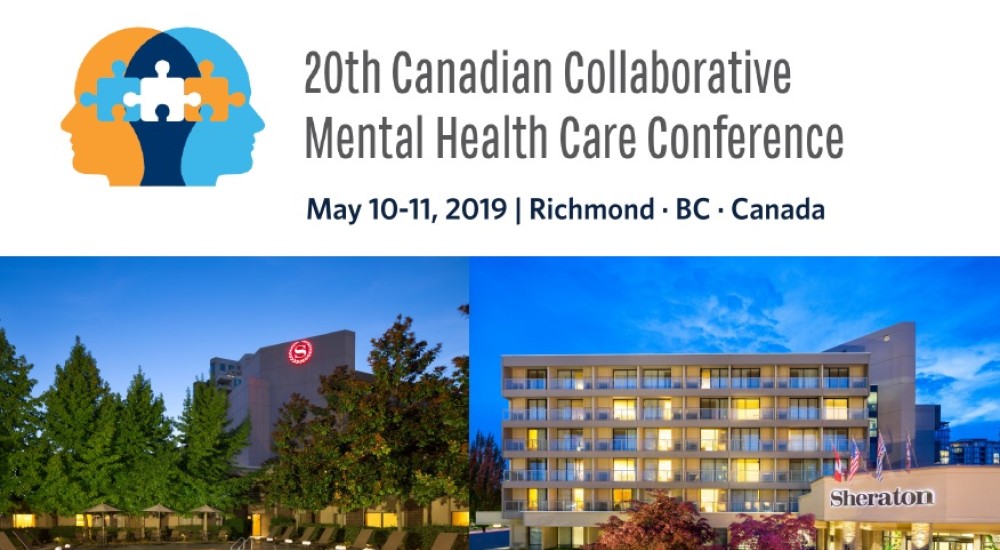 Who Should Attend: interprofessional/intersectoral teams, family physicians, all primary care providers, mental health care providers, psychiatrists, psychologists, administrators and policy makers, other health disciplines working with primary care and/or community care, consumers and family members, educators and their students, and researchers.
Agenda & Workshop Details: https://ubccpd.ca/sites/ubccpd.ca/files/Cdn-Mental-Health-Collaborative-2019-Brochure_2.pdf
o   Patricia Conrod, PhD. Professor, The Université of Montréal, Department of Psychiatry. The personality-targeted approach to treating substance use problems was first developed and tested by Dr. Patricia Conrod at McGill University in Montreal, Canada (1995-2000).
o   Anna Ratzliff, MD, PhD. Associate Professor, The Department of Psychiatry & Behavioral Sciences, University of Washington. A national expert on collaborative care and specifically, on training teams to implement and deliver mental health treatment in primary care settings.
o   Debbie Sesula, MA, RTC, CPS, CPSM. A coordinator for North Shore Peer Support Program in North Vancouver, BC. She has 20 year of experience in peer support ranging from peer support worker, researcher, developer/coordinator of programs and designer/trainer of peer support trainings.
o   Nel Wieman, MD, FRCPC. President, Indigenous Physicians Association of Canada. The first female Indigenous psychiatrist (Anishnawbe – Little Grand Rapids First Nation, Manitoba). In January 2018, Nel joined the First Nations Health Authority in BC as a Senior Medical Officer, Mental Health & Wellness, in the FNHA's Office of the Chief Medical Officer.
o   Evan Wood, MD, PhD, ABIM, FASAM, FRCPC, ABAM Diplomat. Director, British Columbia Centre on Substance Use; Professor, The University of British Columbia. Dr. Wood is a general internal medicine specialist and diplomate of the American Board of Addiction Medicine who has been responsible for the creation of a number of addiction clinical and clinical training programs.