April 27, 2019, 8:00am – 5:00pm | Vancouver General Hospital, Paetzold Theatre, Vancouver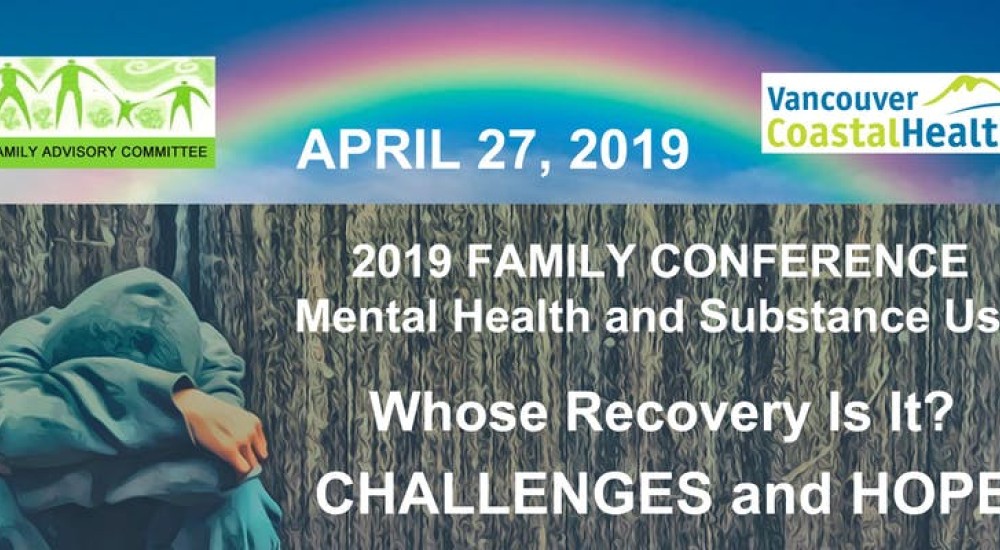 This 12th Family Conference hosted by the Family Advisory Committee, Vancouver will be of interest to family members, health care professionals, and individuals with lived experience with mental health and substance use challenges. Valuable life experiences and useful tools for coping will be shared.
The morning will kick off with an address by mental health and substance use expert Dr. Julian Somers of SFU, followed by strategies for wellness (Brief Action Planning) presented by Sam Burnett of the Center for Collaboration, Motivation and Innovation (CCMI).
The afternoon will include a presentation by Monica McAlduff, Director, Mental Health and Substance Use, Vancouver Acute, Tertiary and Urgent Services, and a Toolkit for Strength and Resiliency presented by Fran Kenny of Parents Forever. We'll wrap up with an always popular Panel Discussion, including persons with lived experience, a peer supporter, a family member, and a psychiatrist. Please join us!
Have more questions? Contact Patti Zane at 778 989 2470 or email facvevents@gmail.com