Blog
Keeping Well Over The Holidays
Jasmine, Project Coordinator | December 17, 2019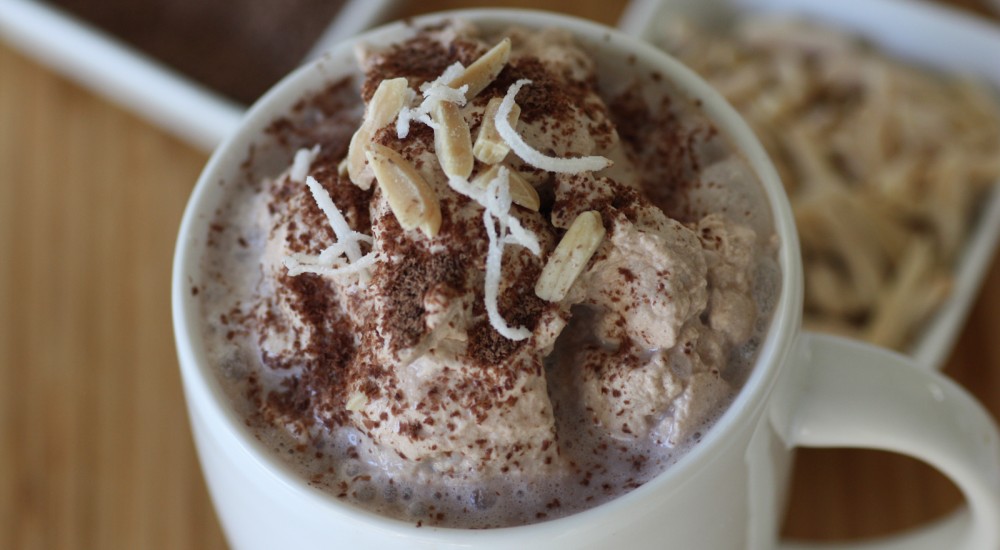 It's that time of year again, when the temperature outside is below zero and everyone is in the holiday spirit. We all are looking forward to having time off. However, we may feel overwhelmed by various tasks, errands, and chores that we need to have done before the holidays. Some of us may be travelling to celebrate the new year with friends and family, while others are expecting loved ones home for reunions. No matter what the circumstance are, this can be a stressful time of year for everyone. Whether it's the stress of getting through Christmas shopping or planning a dinner party, we all are in a state of busy, and perhaps even anxiety.
 
Maintain a well balanced diet - During the break it can be difficult to eat healthy, nourishing meals – especially if you're at social gatherings where you're faced with mouthwatering appetizers and sugary delicacies. However, if you don't fuel your body with food that is nourishing, it can cause you to experience things like anxiety or fatigue. Try to be mindful of what you eat, and try to eat healthy most of the time. That doesn't mean you can't treat yourself once in a while - after all, we can all use a few treats here and there 
Follow your regular sleep routine - This applies mostly to youth who are out of school, but can also apply for those off work. During many months of the year, we often feel that we don't get enough sleep and when we are off we have the tendency to stay up later than usual and sleep in much more than we usually do. This can confuse the body and interfere with the sleep cycle. It's important during the break to keep a regular sleep routine similar to the one you followed before the break. Go to bed and wake up at a usual time, and get close to the same hours of sleep each night. Too little sleep can interfere with our ability to concentrate, while getting too much sleep can make you feel more tired.
Stay organized - Set daily goals of what you need to get done each day based on its rank of priority. This makes it easier and less overwhelming to get through endless to-do list tasks, as you are breaking the tasks into chunks, rather than trying to get through everything all at once. Try to aim to complete 3-5 goals each day, and once you decide what those goals are - think about whether or not they are realistic to meet considering your daily routine and work schedule for the day. Remember to keep the goals simple, and ask for help if it's too much for you to handle on your own.
Find time for exercise - Making time for exercise can be difficult, especially during the holidays; however, it is crucial for maintaining a healthy body and mind. Simply taking 20 minutes in a day to go for a walk or complete a yoga video can have a significant impact. Although it can be a pain to exercise, it will make you feel energized and satisfied afterwards.
Keep a regular routine - Most people find that having a regular routine or schedule can help keep them stay organized and less anxious. For instance, brushing your teeth each morning at the same time becomes a natural habit over time that we tend to follow unconsciously. This makes the transition back to school and work easier, as you won't be caught off guard with trying to re-establish your routines.
Take time for yourself - In order to take care of others, you need to take of yourself first. In other words, you need to take time for yourself to relax and rejuvenate. For example, do an activity that makes you feel happy, such as shopping, sewing, or baking, or a calming activity such as mindfulness, yoga, or running.
Drink alcohol in moderation - When gathering with friends or family it's usual to have a few alcoholic beverages, however, it's important to drink alcohol in moderation. Excessive alcohol consumption can have many negative effects, including acting as a depressant and causing alcohol poisoning.
Have fun! - The holidays are meant to be a joyous time of year, regardless of the anxiety and stress that it can cause. Enjoy the moments you spend with your friends and family, and have a blast while you are with them.
 
Happy Holidays, everyone! Remember - your physical and psychological wellness is the most important and valuable thing you have, and YOU deserve to give yourself care and attention.