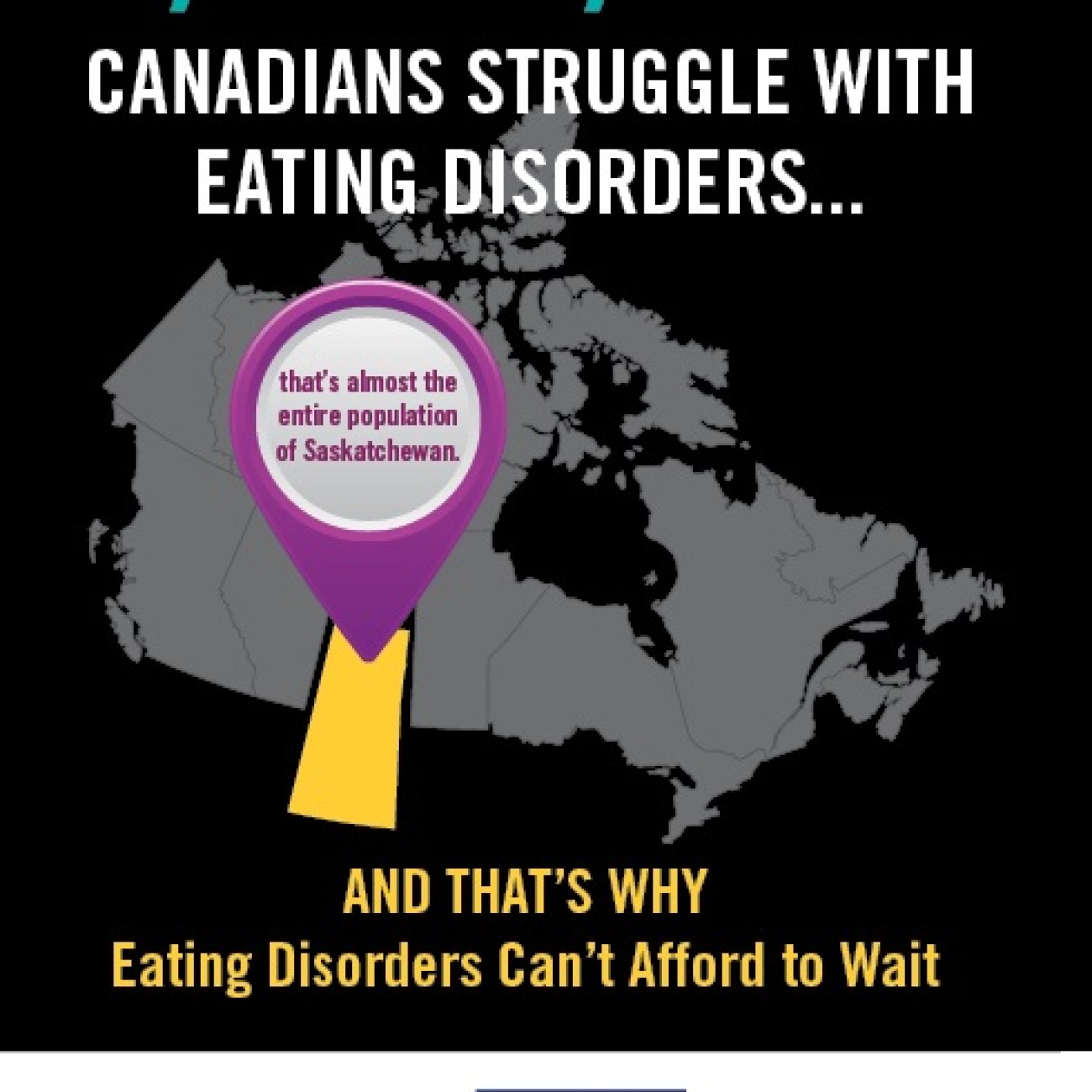 Eating Disorders Awareness Week (EDAW) is February 1-7, 2019 and the Kelty team is busy promoting this year's theme, "Eating Disorders Can't Afford to Wait!" in hope to bring awareness that million's of people across Canada are currently struggling, with limited resources to provide support. 
As always, EDAW is a truly collective effort. Provinces, territories and many municipalities are set to light notable landmarks in purple from February 1 to 7 to support eating disorder awareness - from Vancouver City Hall to the Peace Bridge in Fort Erie, ON to Charlottetown City Hall.

Groups across the country are planning awareness-raising and educational activities for their communities, using the hashtags #EDAW2019 and #ShowPurpleLove to get the word out.  And dont forget to wear purple and/or a Love Our Bodies Love Ourselves wristband during the week of Feb. 1-7th! Snap a photo of yourself, or one of the many landmarks across BC that will be lit purple on February 1st. Get creative, and share your photo on social media using the hashtag #ShowPurpleLove !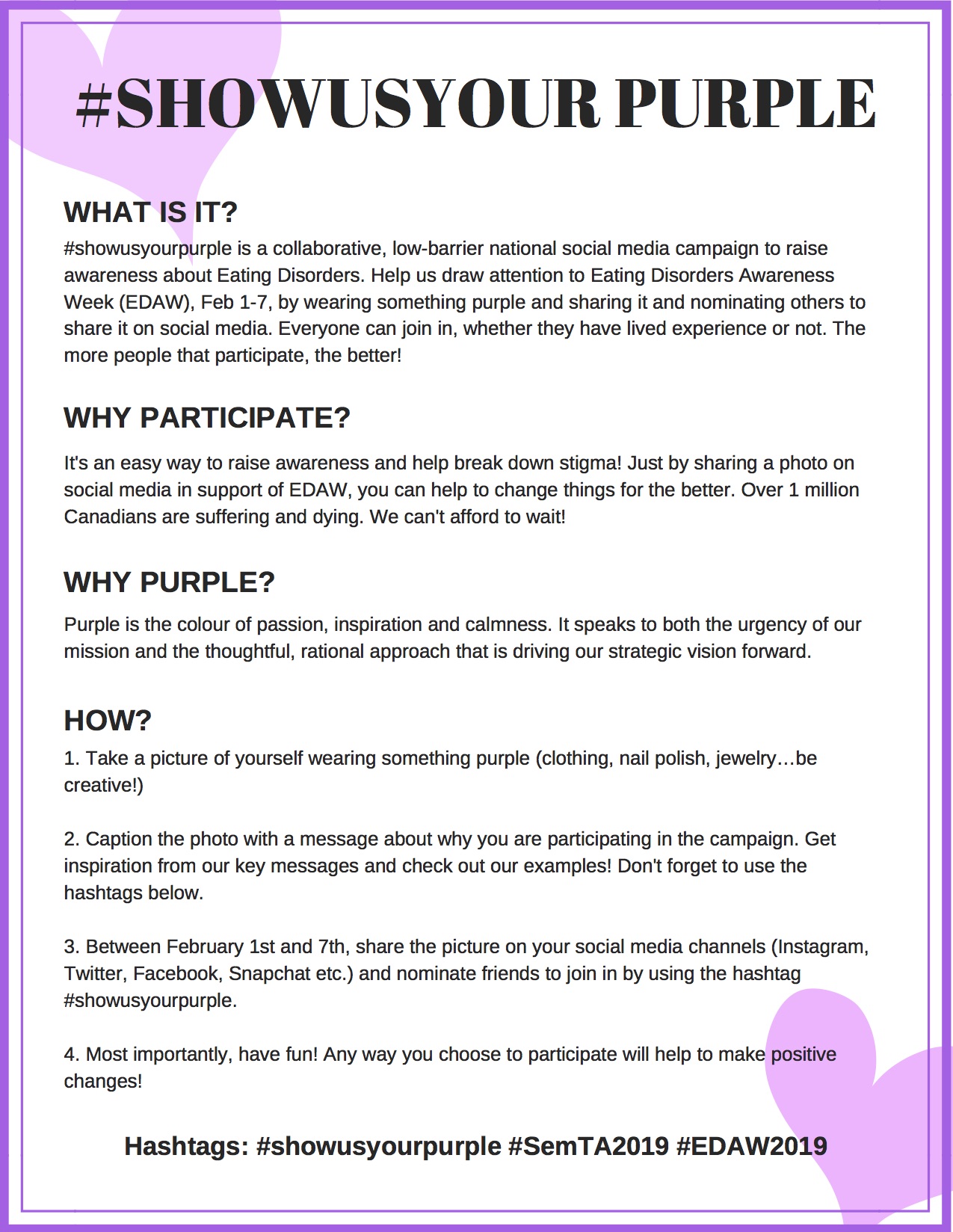 Take part in this important cause and join the conversation:
Or visit keltyeatingdisorders.ca for more information.