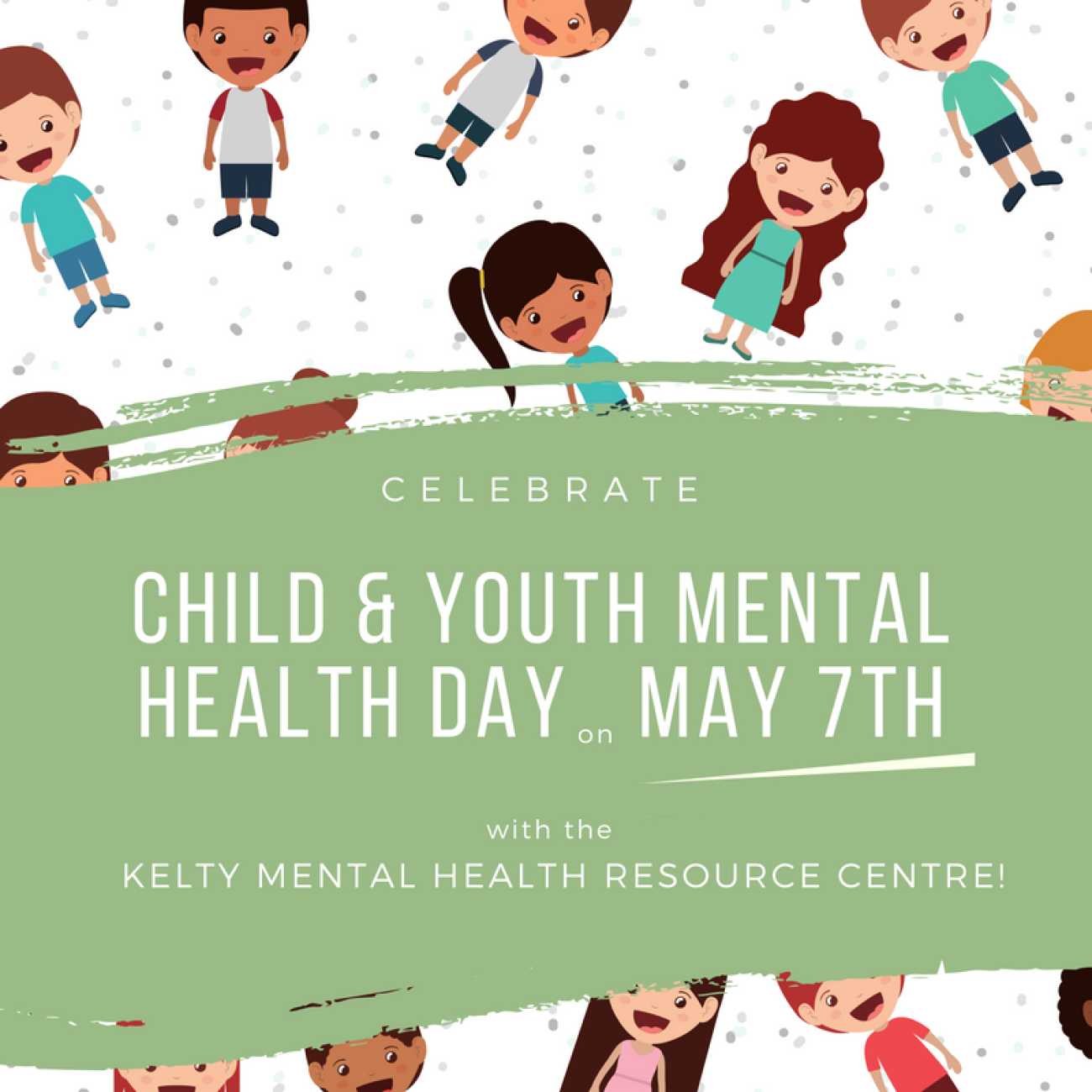 Monday, May 7th is National Child and Youth Mental Health Day! Started by the Institute of Families for Child & Youth Mental Health, this day is about creating awareness and acknowledgement of the thousands of children, youth, and families needing mental health support and care across Canada.
This year's theme focuses on self-care for children and youth, as well as their parents and caregivers. Everyone is encouraged to start a conversation in their home, school, workplace and/or community about the importance of taking care of ourselves – what does taking care of me "look like, sound like, feel like".
At the Kelty Centre, we will be posting videos on May 7 where members of our team talks about what self-care means to us - keep an eye on our social media channels for these videos.  
We will also be celebrating Child and Youth Mental Health Day this year with a resource table for families in the Oak Street Lobby of BC Children's Hospital from 11am-2pm. Feel free to come by for some resources, promotional items, treats, and prizes, and to meet the members of our team and learn about how we support children, youth, and families from across BC.
For more information on child and youth mental health and for event day activities, please contact us at 604-875-2084 (Toll Free: 1-800-665-1822) or at keltycentre@cw.bc.ca.