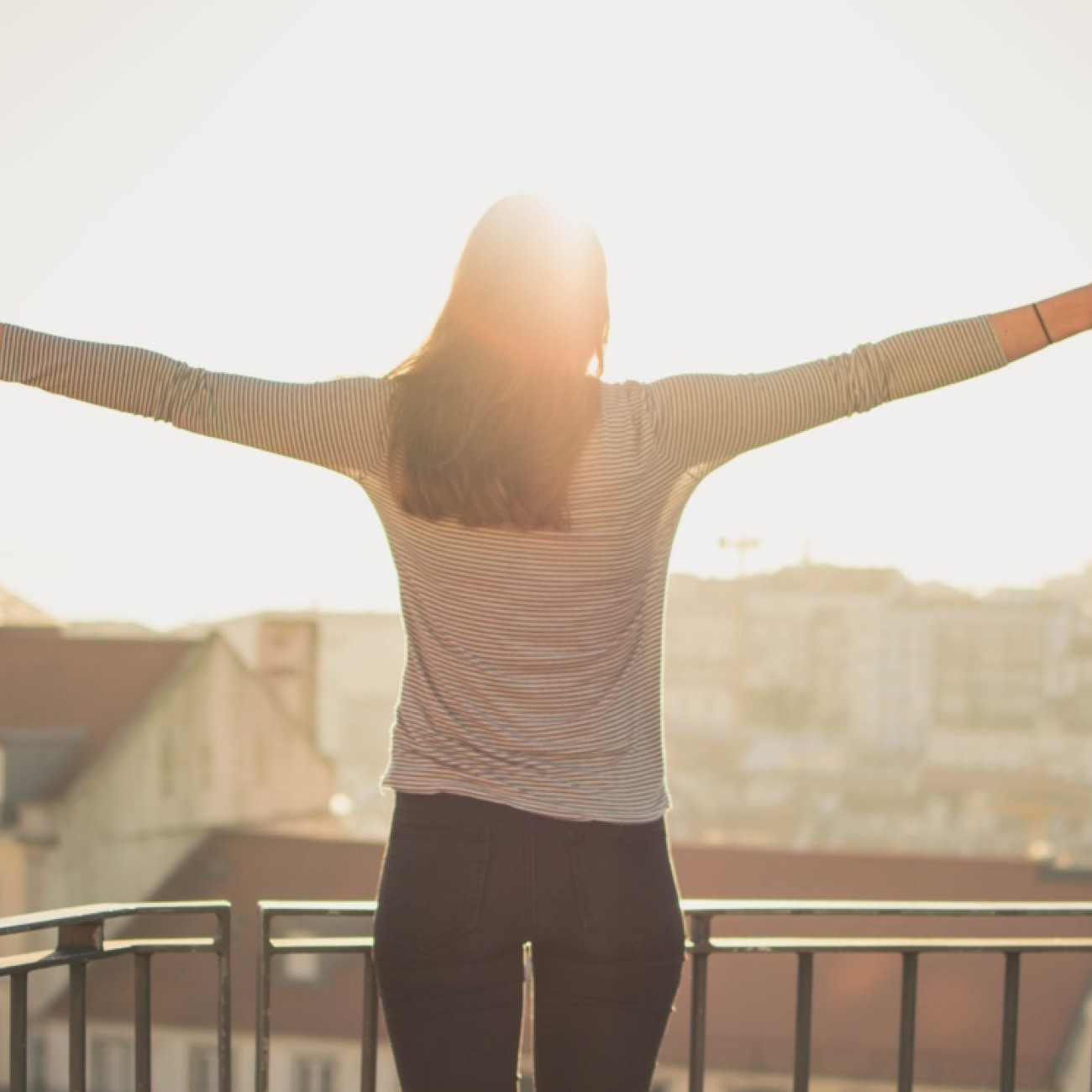 Mental illness became apparent in my life when I was just 8 years old. It started off as textbook symptoms of an acute episode and overtime progressed to episodes of depression and suicidal ideation. I vividly recall going to school thinking "okay, this is it." and mentally rehearsing my goodbyes. I believed that no one would notice that I was missing and that no one loved me, not even my most immediate family members and closest friends. At this age, I was aware of how miserable I felt, but didn't know it was a mental illness. I attributed these cognitive states and emotionality as being who I was rather than something I was experiencing, quite understandable reflecting back now as a young adult. I will always remember how scared, isolated, and misunderstood I felt during the years I silently tried to cope, connect with a supportive adult, and feel heard by the system. I was constantly living in limbo as I was in and out of the hospital for chronic health issues, lived in an unstable home environment, and didn't have caring, connected relationships to anchor me through the turmoil.
It wasn't until I was 15 years old that I was assessed by a psychiatrist, hospitalized, and received a diagnosis to label what I had been experiencing the past 7 years. This was 5 years after I had told a teacher I trusted and admired about the adversity that had perpetuated my mental health challenge. After spending 2 months in the hospital, I was able to understand that what I was experiencing was not uncommon and was a topic that was associated with a great deal of shame, stigma, and taboo. This inspired me to pursue a career in psychology and share my own story. I had the pleasure of meeting the most resilient, talented, and intelligent youth that were just like me during my stay in inpatient psychiatry.
Just before my 17th birthday, I moved away from Vancouver to attend University in Kamloops for the start of my undergraduate degree in psychology. This was a pivotal year in my life as I had left my home environment where I wasn't well and had to walk on eggshells day after day. A few weeks into this transition, repressed memories started to present themselves and eventually lead to a severe onset of disordered eating habits. One of these repressed memories included sexual assault. Fortunately, I made an immediate connection to a counsellor on the university campus and got back in touch with my supports in Vancouver.
A year later, I decided to transfer to a university closer to home to allow for an easier/cheaper commute to Vancouver to stay connected to the several projects and committees that I had been involved with prior to leaving Vancouver. These extracurricular activities and groups made me feel more connected to the world and served as a healthy means to cope with my mental health and the circumstances I was living in. During this time I was diagnosed with PTSD as my symptoms of severe paranoia, nightmares, panic attacks, and detachment had become worse and consumed my life. For a little while things started to settle down and I felt hopeful about what the future had in store and was grateful to be alive and safe. However, my world felt like it had crumbled in front of me when I had been sexually assaulted again. My sense of safety, belonging, and optimism all slipped away from me. Once again, the universe had my back and I managed to gather the courage to reach out for help. It was a long journey, but the love and support from my friends, colleagues, mentors, and others made each day easier and gave me a reason to keep on going.
In a nutshell, this is everything that has lead me to where I am today. I am a recent graduate with my Bachelor of Arts degree in Psychology and started working as a FamilySmart™ Youth in Residence (YiR) at the Kelty Mental Health Resource Centre in August 2017. I am currently in a place in my journey where I am able to help others by providing peer support based off my lived/living experience, share what resources helped me during my lowest points, and be living proof that you can and will get through whatever you may be dealing with.
~Love, Jasmine