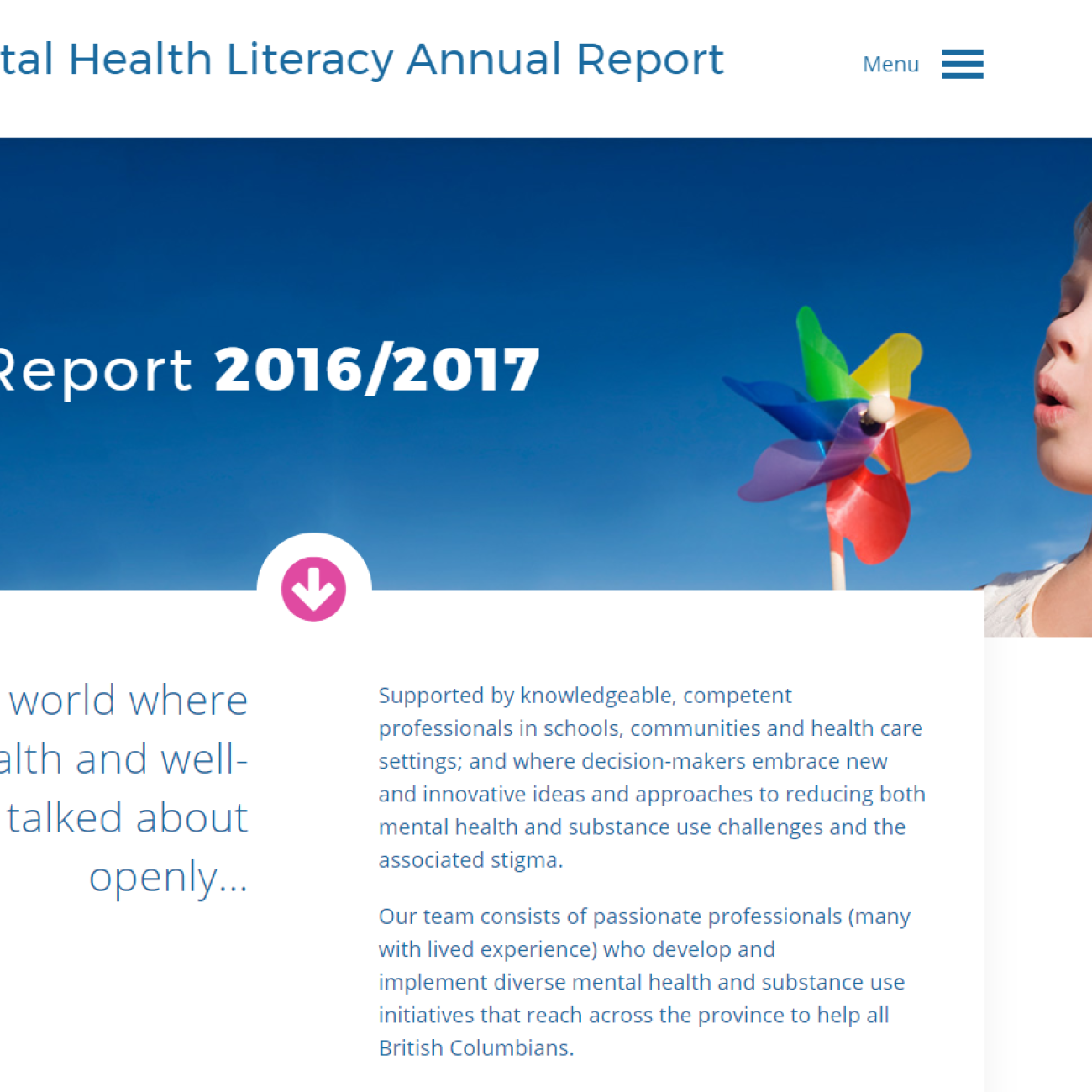 The BC Children's Hospital Mental Health Literacy Team is excited to share our 2016/17 Online Annual Report. The new online format of our annual report allows us to share our accomplishments and the impact of our work with partners, funders, and leadership.
Our team works in partnership with staff based out of the BC Children's hospital, along with other key partners such as the FamilySmart team. We are passionate about supporting mental health and decreasing the stigma associated with mental health and substance use by sharing and developing information and resources for children, youth, caregivers, families, school professionals, and health professionals.
We hope this new reporting tool will help to keep you informed of our activities and help to highlight new resources. 
Please contact Andrew Tugwell at ATugwell@cw.bc.ca if you have questions or comments.