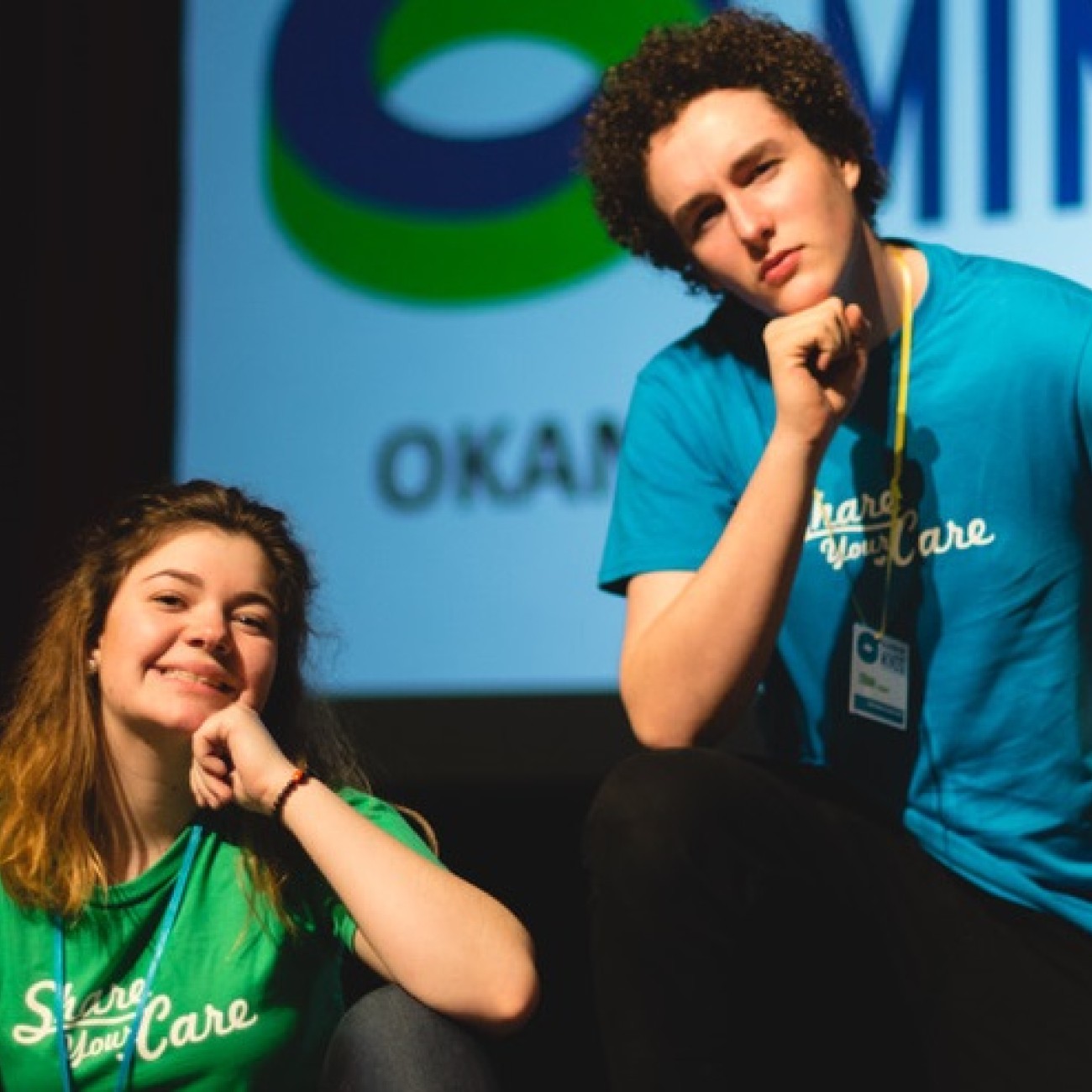 It is hard to believe the 2017 Balancing Our Minds community summits have come to a close.
It feels like yesterday we were announcing the community summit applications back in October, and more recently than that announcing the community summit locations had been chosen. It has been an incredible journey, and for the rest of this blog post I am going to try my best to put that experience into words.
 It all started on March 10th, 2017 at the Penticton Community Centre for BOM Okanagan. Well, if you want to include snowstorms, cancelled flights, the world's longest and scariest taxi ride, highway closures, bus delays and last minute agenda changes, I guess it began March 9th (more on that here). Despite the challenges thrown our way, the event was a fantastic success. We had a Grey Cup Champion and mental health advocate Shea Emry tell his story, teach us the importance of finding our voice and take a small group of students on a wellness hike later that afternoon. We had breakout sessions hosted by youth advocates, community professionals and student wellness groups.  We had a panel of three incredibly brave students who shared their experiences and struggles with the audience. There was laughter, tears, and a whole lot of sharing. It was perfect.
Next up was the Surrey School District: April 26th at the Bell Performing Arts Centre. The commute was a lot easier this time…and we needed that. Again, I was blown away with the speakers and performers. We had Andrea Paquette – AKA the Bipolar Babe – speak about stigma and how it affects people who struggle with mental illness. She also came back later in the afternoon to talk about Stigma-Free Zones and how to create one in your school. We had youth sharing their stories, musical performances from Josh Bogart and Trevor Mills (a returning guest from BOM at Rogers Arena), poetry, a dramatic performance by North Delta Secondary School and stand-up comedy. It was amazing to see hundreds of students – engaged and listening throughout – come to this beautiful space from all over BC's largest school district to learn about mental health and wellness. The weather even cleared up just long enough for us to have a pizza break out in the sun. Another perfect day.
The next week we left on our Vancouver Island road trip for back-to-back summits on May 3rd and 4th: Oceanside BOM at the Qualicum Beach Civic Centre and CRD BOM at the Q centre in Victoria. What a trip! Oceanside BOM saw students from Nanaimo, Parksville, Qualicum and the surrounding schools get together to talk about mental health. There were youth speakers bravely sharing their experiences with the audience, music, community resources and much more. A highlight for me was Reel Talk: a session hosted by the rapper SirReal (Matt Dunae) and Lyndsay Wells (a former RCMP officer). They shared their stories, how they got involved as mental health advocates and began working at the suicide crisis line on Vancouver Island. We talked about the masks we wear every day and how to become your closest ally. There were even carnival games over lunch! Sadly, the event did have to end, and we were off that evening to Victoria for the Capital Region District BOM.
This one really brought me back. For the three years before the community summits, we have hosted Balancing Our Minds at Rogers Arena in Vancouver. The Q Centre had a wonderfully familiar feel.  Over 600 students from 4 different school districts across Southern Vancouver Island filled the home of BCHL Victoria Grizzlies. The stage sat in the middle of the arena, surrounded by community resources hosting booths in the resource fair. We were lucky to be joined by Jeremy Loveday – Victoria City Councillor and slam poet – who shared poems on vulnerability, violence and our emotions. There was a dance performance by Spectrum students, youth stories and even Kahoot! I was clearly the least tech savvy person in the room, and very happy to see more qualified individuals handling Kahoot. The day was interactive and inspiring – a perfect combination.
Lucky for me, I was able to sneak in some rest before Northern BOM on May 24th at the Prince George Civic Centre.  I have also run out of superlatives to describe how amazing each one of these events really was. I was fortunate enough to co-emcee the event with two members of the Prince George Youth Action Team: Myles and Jillian. They did an unbelievable job, and both shared their stories of how they got involved with mental health on the youth panel that morning. We heard an inspiring speech from Trent Seymour – a young man from Prince George who suffered a spinal cord injury in a hunting accident when he was only a teen. Trent is now an ambassador for the Rick Hansen foundation and the first paraplegic baseball umpire in Canada! Cassie Hawrysh, Canadian Skeleton champion and World Cup medalist, shared how she found her passion in life and the hardships that went along with that journey. And not unlike the other summits, there was music, resources and a lot of fun in between. The day ended with an exercise that really blew me away: each school came up with three goals to break the stigma and promote mental wellness in their school community this year. At the end, students came up to the front of the room to share those goals with the rest of the audience.
That moment stuck with me because it embodied what Balancing Our Minds is all about. The events are important, but real change happens once each student leaves the event that evening and goes back to their friends, family and classrooms the next day. We all have the ability to make a difference –especially when it relates to stigma and mental health – and we want Balancing Our Minds to help you discover how.
All in all, over 2000 students from more than 13 school districts from across BC attended a Balancing Our Minds event. These events are only made possible through the collaboration and hard work of countless individuals, and with that in mind, I would like to acknowledge some of those important people. First off, a huge thank you to all of the community planning teams who coordinated these events. I may have just mentioned this, but it really wouldn't have been possible without you. Thank you to all of the youth speakers and volunteers, educators, community organizations and participants who attended and made the events as special as they were. Last, and certainly not least, a big thanks to the Canucks for Kids Fund and the Vancouver Canucks for their continuous support of Balancing Our Minds and amazing prizes we were able to give away at each event.
So, what now?
Good question! To celebrate the Balancing Our Minds events and all of the people who made them possible, we're going to be sharing community written blog posts, photos, profiles and other content on the Balancing Our Minds webpage and Kelty social media channels from now until the end of June. We hope that by sharing the successes and experiences of community members who planned a Balancing Our Minds summit this year inspires you to do something similar. It could be simple, from having a conversation about mental health with a friend or family member, to something much larger, like planning your own event. If you're looking for ideas or resources to promote mental health and wellness in your school community, visit the Balancing Our Minds webpage for more information.
For now, join us in celebrating the BOM community summits by tuning in on social media and using the #BOMsummit to jump in the conversation.
Until next year!
Paul Irving – paul.irving@cw.bc.ca