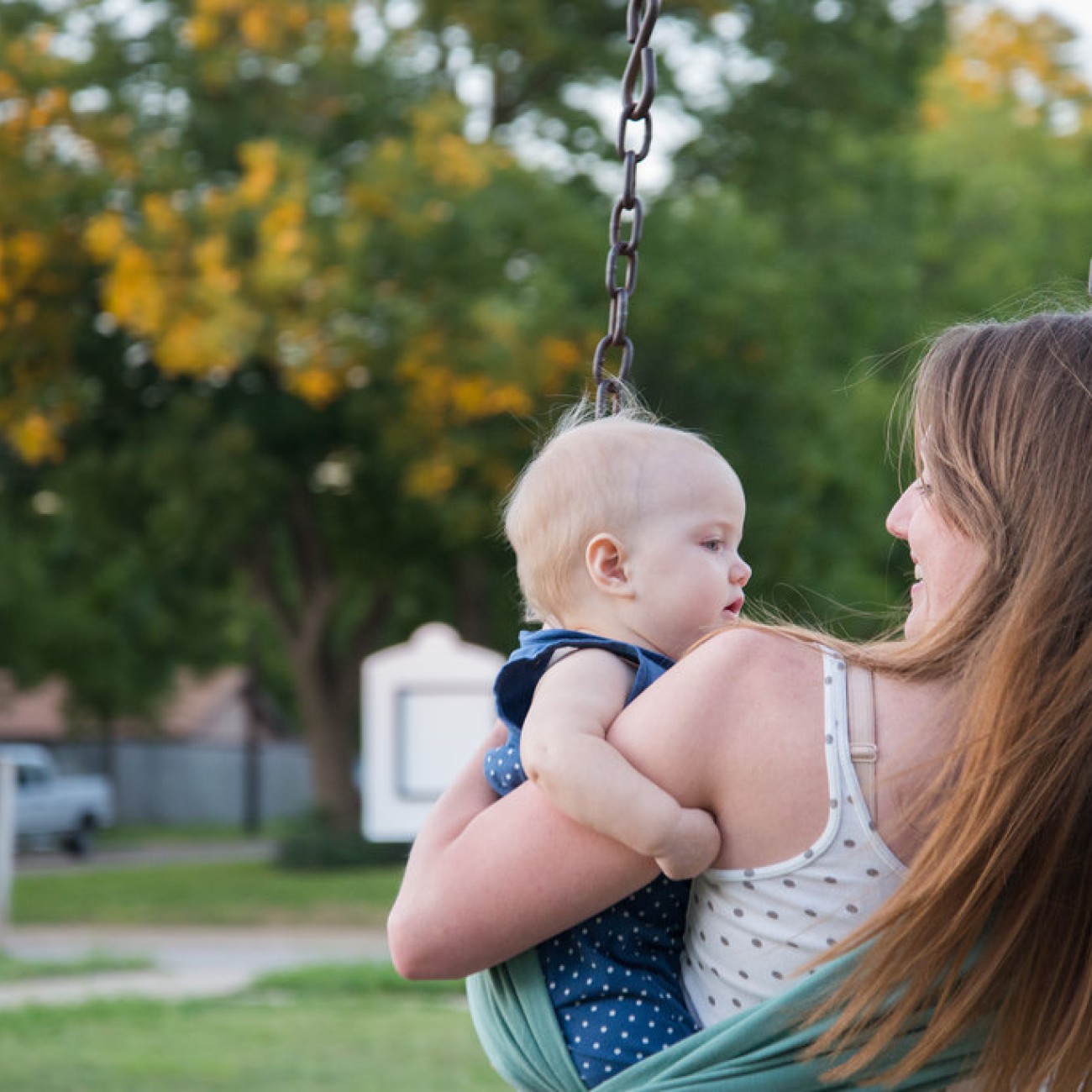 "Making the decision to have a child - it is momentous. It is to decide forever to have your heart go walking around outside your body. " 
― Elizabeth Stone
In March 2016 my life changed forever. One sunny day I gave birth to my daughter, and from the moment they placed her tiny body into my arms, I have been utterly amazed at how fiercely I could love another being. Since that day, I have been immersed in the joy, surprises and also the challenges that come along with becoming a mother.
I have always been an anxious person, but when I became a parent, suddenly there was so much more to be worried about. I found myself intensely focused on keeping her safe. Is she in a safe sleep environment, do visitors know they cannot have hot drinks around her in case they spill on her? Is she buckled into her car seat correctly? These kinds of worries make sense; after all, I had a tiny and vulnerable baby that depends on me to keep her safe.  However, at times I found my emotions and fears overwhelming.
I had a really difficult time leaving my baby with others, even family members like my daughter's grandparents. When I did take an hour or two away, I found myself completely distracted with thoughts of how she was getting on without me and I was almost desperate to get back. What if she needs me? Luckily for me, I had access to a number of amazing resources that could help with this type of post-partum anxiety. I worked through accepting and coping with these emotions with the help of an amazing counsellor. She helped me understand how normal these feelings are but also how to manage them and not let my fears overwhelm me. A big part of this for me was practicing how to have a voice. Assertiveness has never been my strong suit but, as the expert of my child, I am learning how to speak up for what I want when it comes to my daughter's health and happiness.
One unexpected resource that I found incredibly helpful was the community of moms in Vancouver. I did not expect to meet so many incredible and courageous women, most who had become first time mothers, and who were so willing to share experiences and learn from one another. Being able to have honest conversations about everything from sleep and feeding to family and relationship dynamics has been incredible. Knowing others are going through similar experiences has allowed me to more readily ask for what I want, ask for help and advice, and to accept support when I need it.
It truly does take a village to raise a child and I am learning that overwhelmingly people want to help. Balancing my own needs for autonomy in growing into parenthood with others' wants and desires to be involved is tricky business. I am learning that accepting help can make life easier for parents and children's lives richer. But above all I am learning to trust myself. I have no doubt that there will only be more challenges as my husband and I raise our daughter but I now feel better equipped to handle them, with the help of others.
If you or someone you know needs support in their transition to parenthood, visit:
Pacific Post Partum Support Society http://postpartum.org/
Reproductive Mental Health https://reproductivementalhealth.ca/
*photo by flickr user Donnie Ray Jones see original and license here