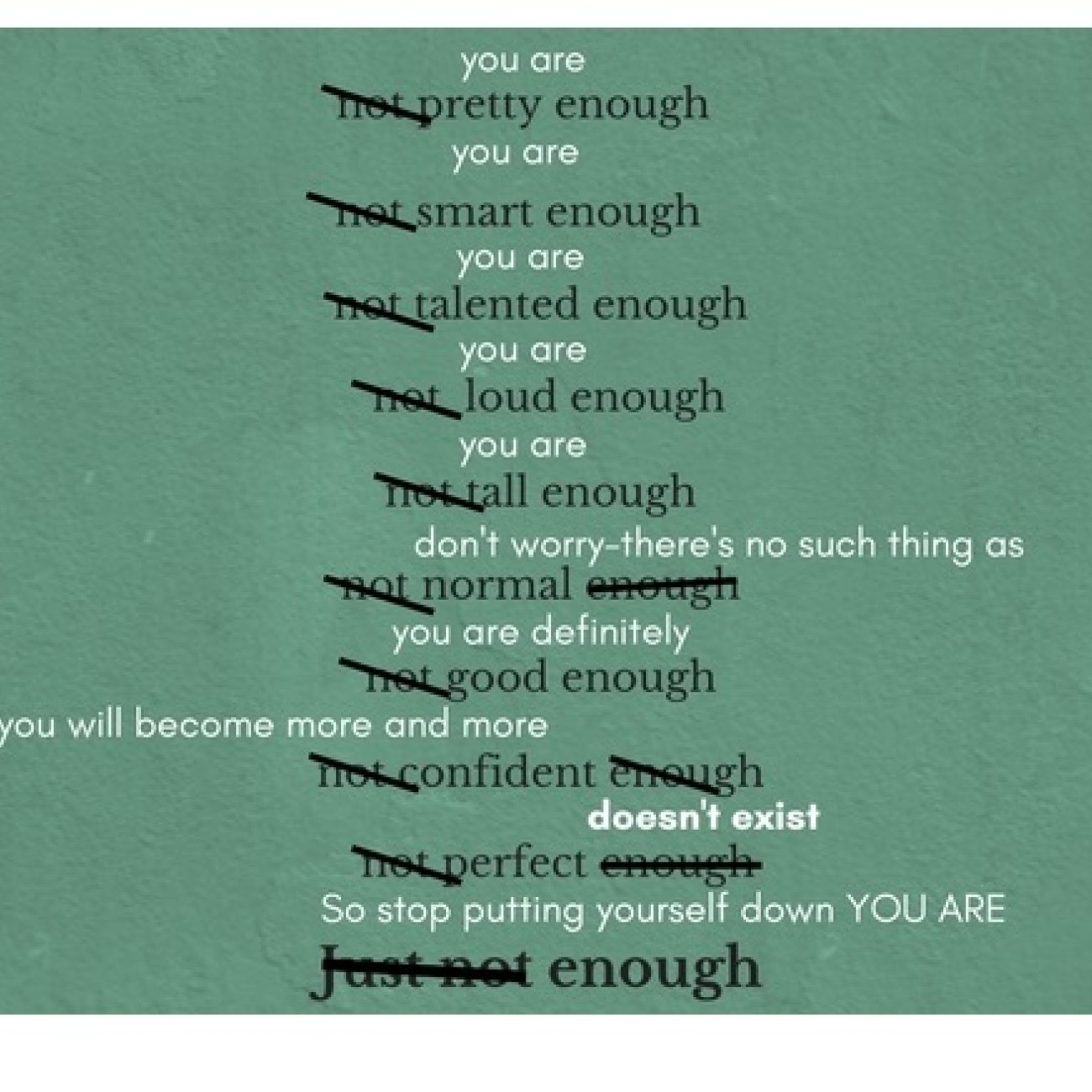 Self-harm is a topic that isn't usually discussed openly because of the stigma surrounding it, resulting in great misconceptions about self-harm and those who self-harm.
It is stereotyped that those who self harm are manipulative, crazy or suicidal. However, for most cases that is nowhere near the truth. I've found that most people who engage in self-harm activities are those in extensive amounts of emotional pain. Their emotional pain is so unbearable that they resort to harming themselves, by inducing physical pain, to lessen their emotional pain.
I too began self-harming in a desperate attempt to lessen, or momentarily rid, my extensive emotional pain. It was initially just experimental and something minor and occasional, however it soon became a daily activity.  I would self-harm when I felt like I couldn't handle my emotions on a particular day or moment. At first, it partially relieved some of the pain, however, soon it wasn't enough.  As my pain increased so did the intensity of my methods of self-harm, and I became unable to let a day pass without harming myself. Then, it led to me self-harming on multiple occasions during the day. When my anxiety felt unbearable, or the negative thoughts became really strong, I self- harmed. It got so bad that I would self-harm at school. Unknowingly, self-harm became my only coping mechanism.  Without it, I felt like I couldn't survive a day: it essentially became an addiction. With my addiction worsening, I also got better at finding ways to hide my secret from others, even family. I lost a big part of me.
Fortunately, for me my story of self-harming didn't end there, I discovered other healthier methods to cope with my pain. I'm proud to say I've refrained from harming myself for about 50 weeks now. I never thought I would ever stop self-harming, but with the help of my therapist and finding healthier ways of coping with my pain, I've been able to retrain myself.  Even now, I still have strong urges to harm myself some days. However, my urges to self-harm overall have lessened and my willpower has strengthened. I still am not fully "cured" from self-harming thoughts; I think it'll take a while for me to no longer think of harming myself. They're still many occasions where I'm still tempted to harm myself since it is something familiar to me.  During those times it can be really hard to not to let my emotions control me and self-harm, instead of using others coping tools. However, I make the conscious decision to use my skills instead of engaging in my old behaviors.
I know how difficult the process of quitting quit self-harming behaviors can be--even just the initial thought of no longer harming is a challenge-- however it isn't impossible. I'm not saying it's going to be easy; it's one of the hardest things you'll do, but you'll be extremely proud of yourself when you're able to commit to refraining in even one instance. You are worth so much more that hurting yourself! Don't forget that there are healthier ways of dealing with your pain!
Here's a site that I think is awesome and extremely helpful for someone trying to quite self-harming!
http://www.teenhelp.org/forums/f12-self-harm/t9418-alternatives-self-harm/
If you or someone you know is in crisis please call 310-6789
To talk to someone at the Kelty Centre call Toll Free: 1-800-665-1822 or Local phone: 604-875-2084