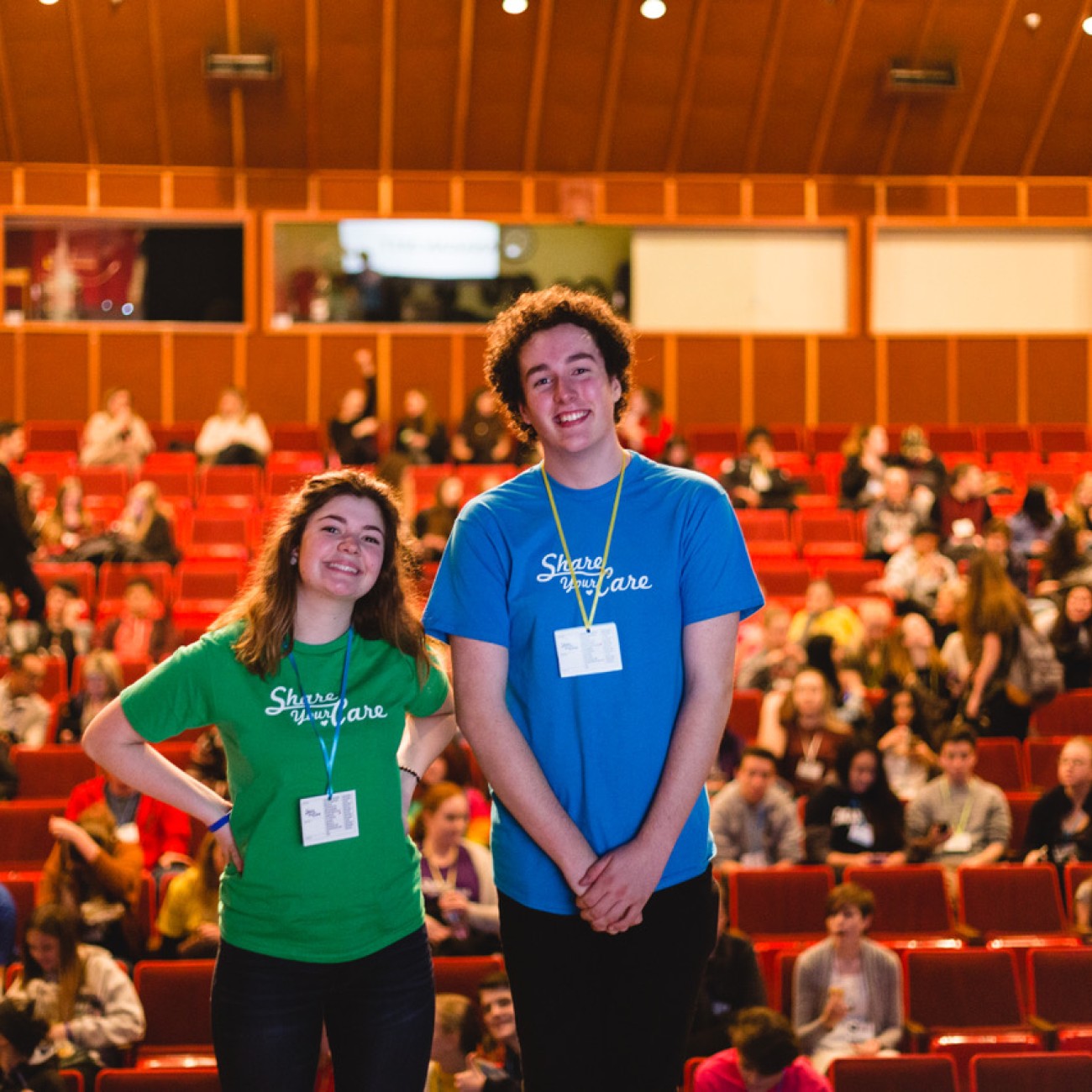 It didn't come without its challenges. Nothing great usually does, but that's only so comforting when you're running around trying to control things out of your control. That's the joy of planning an event, but in this particular instance, I think it also came with a valuable lesson: it's the people – not the details – that make all the difference.
In typical BC fashion, our first challenge was weather. My colleague, one of the keynote speakers – Grey Cup champion and mental health advocate Shea Emry – and I planned to fly into Penticton the night before the event. As we arrived to the airport that evening, we found out our flight was cancelled due to heavy snow. We promptly found out that all other flights that night were full and in equal danger of getting cancelled. 2017 has brought us the most "Canadian" winter BC has seen in a while, and it was looking like March was no exception. So we scrambled.
After some negotiating and running around Vancouver airport, the three of us were able to get seats on an evening flight to Kelowna – as close as we could get to our original destination. We landed on a snow covered runway a few hours later and faced the challenge of getting down to Penticton that same night. Our chosen (and only) form of transportation: the world's most expensive cab ride.
Now, did we feel particularly safe driving 100 km in a Toyota Prius through a snow storm? Maybe not. Were we incredibly grateful to have our community contact pick us up at a gas station in Summerland and take us the rest of the way? I would say so.  The point is, after hours of running around when everything seemed to be going awry, we made it safely to our destination and the first Balancing Our Minds community summit was one short sleep away.
Unfortunately, we weren't out of the woods just yet.
As we began setting up at the Penticton Community Centre the next day, we received some bad news: the Okanagan highway from Kelowna to Penticton would be closed all morning. That meant that students coming down from Kelowna to attend BOM would be stuck for the foreseeable future. Some of these students had been preparing for weeks to host a breakout session at the event, speak in the afternoon, or excited to attend a day where learning about mental health is a priority and their sharing is encouraged. It also meant that our second keynote speaker – Dr. John Tyler Binfet from UBC Okanagan – would no longer be able to attend. We were 25 minutes away from opening the doors to start the event, and once again it felt like months of planning was falling apart.
An important note: the idea behind the Balancing Our Minds webpage – and this blog along with it – is to provide you with the resources, information and the confidence needed to plan your own mental health event. If you've managed to read this far, I'm sure I haven't inspired much confidence. In fact, I bet I've done the opposite. But that's the thing! Planning an event – no matter how big it is – can seem scary. It's easy to get lost in all the things that can go wrong and discourage yourself from ever getting started.
Despite the long list of unexpected twists I mentioned above, BOM Okanagan is not a story of an event gone wrong. It's the exact opposite. BOM Okanagan was an incredible success and I'm endlessly grateful I was able to take part.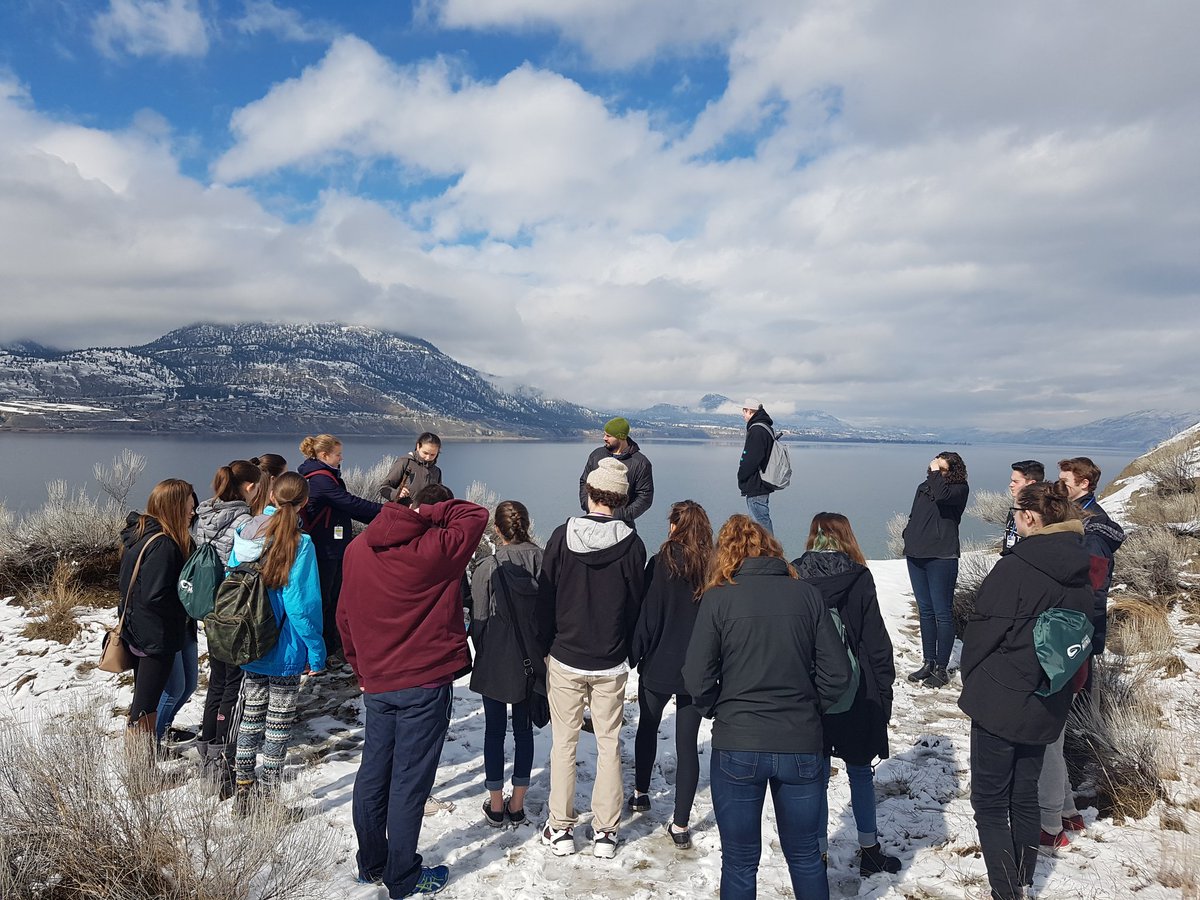 The students and teachers from Kelowna made a stop at Tim Hortons, walked around outside and waited patiently for the highway to reopen. They ended up making it to Penticton in time to attend the breakout sessions, have lunch, and enjoy all of the activities the afternoon had to offer. Mr. Myron Dueck – the vice principal at Summerland Secondary School – stepped in as the second keynote and delivered an amazing session on re-thinking our mistakes and embracing our individuality. Wellness groups from Rutland Secondary and Summerland Secondary shared their past successes and future goals promoting mental health and wellness in their schools. There were breakout sessions on positive body image, aboriginal drumming and art, stigma, social media and mental health, yoga and even a wellness hike for students to take part in. With incredible courage and openness, a panel of students in the afternoon shared their mental health journeys with all of the students in attendance – I was blown away by their presentation. There were resources, activities, prizes, snacks, tears and laughter. On top of that, the entire day was beautifully facilitated by a dynamic duo of student MC's, handling difficult subjects with an inspiring and humorous tone.
BOM Okanagan was amazing. And no amount of cancelled flights, weather surprises, highway closures and last minute agenda adjustments could change that.
When I started reflecting on the day, that's the message I wanted to pass along. Planning an event can be scary and it's easy to get lost in everything that might go wrong. But even when some of those things do happen, there's a bottom line that's much more important: a passionate and dedicated group of students and community members worked tirelessly to create a safe environment where young people could learn about mental health and share their experiences. An equally passionate group of students showed up for the day – over 200 of them. These are the ingredients that matter, and that's why BOM Okanagan was so memorable for all who attended.
It's not the agenda changes or logistical hiccups, but the people that matter.
I hope by reading this you feel more confident and ready to plan your own event. If you've managed to find this site, look around and read to the bottom of this post, I know you're on the right track.
Next up, Surrey School District!!
For more information on Balancing Our Minds, questions, or concerns please email Paul Irving at paul.irving@cw.bc.ca
Originally posted on http://bom.keltymentalhealth.ca/blog