Blog
Can we stop the weight loss talk, please?
Andrea, YiR | January 23, 2017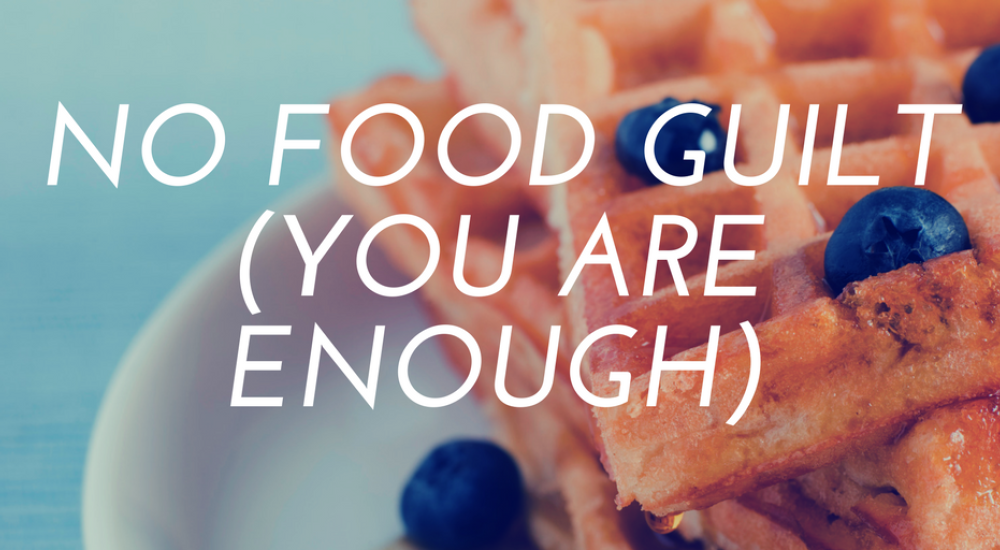 I am someone who struggled with bulimia for 6 years and binge eating disorder for many years before that. I have a very complex relationship with food and spent most of my teenage years sneaking as much of it as I could and my early adult years restricting it to the point where I had managed to narrow down four kinds of food that I had the "right" to not purge. I have done damage to my physical and mental health and it has taken me years to get to a point where I can eat a cookie and not think about where the closest place is that I can purge it before the first bite even touches my lips.
So January is always really hard.
It feels like a given that I will inevitably hear at least three or four people daily talk about their weight loss goals or their new diet plan. Social media is rife with people discussing and posting pictures about getting rid of the "holiday bulge". I can't count the number of ads that show up on my Facebook that advertise more wholesome eating and better health but at the end of the day are basically just fad diets hiding behind a façade of wellness.
And I'm sick of it.
Why do we feel the need to self-flagellate when we indulge in snacks at work? Or to openly admonish ourselves for having a baked good? Is it that we are so conditioned as women to constantly be apologizing for our body that we can't even put away a few sweets without pre-emptively cutting ourselves down (openly and publically!)? Is eating a treat really some kind of moral failing?
I still sometimes feel panicked when there's a sensation of fullness in my stomach. I still get the urge to think nasty thoughts about myself when I catch a glimpse of my body after I shower. I literally spent an entire year where I was afraid to really, truly look at my body in a mirror.
These body image challenges and disordered eating habits do not exist in a vacuum. Yes, of course, my anxiety may have predisposed me to them. And at the same time, we live in a culture where a large majority of marketing is aimed at making the general public feel badly about themselves. Sometimes it's disguised as self-improvement (i.e. "you DESERVE to feel good about yourself") or as getting what we need (i.e. "get that beach body for the summer"), but it's there, in all of its airbrushed glory.
And by no means am I saying that deciding to eat and be healthier is a bad thing. If your aim is to eat more healthy food and incorporate more exercise into your day-to-day and that is what you truly want, then I applaud you. The thing is, a key part of being healthy is our mental health and if we feel that we deserve to openly berate ourselves for having a treat then that is not good for our self-esteem, self-image or our self-worth. Health should not be punitive.
What is perhaps most distressing for me is that others pick up on that. According to the Canadian Women's Foundation, 50% of girls in grade 6 are on a diet. That number is both staggering and heartbreaking. A girl in grade 6 is 11- this likely means that she has yet to go through puberty and already, before her body is even fully developed, she is unhappy with it.
This is not to take away from the experiences of boys and men who struggle with body image issues and eating disorders, I 100% acknowledge that there is a challenge there as well and often on the other end of the spectrum where they are expected to have sculpted and toned physiques.
I am merely speaking from my own experience as a girl and now as a woman and imploring my fellow ladies to take a stand against diet and weight loss talk. You are not defined by what the scale says or which size pants you wear. You DO NOT need to apologize, now or ever, for indulging. If you find yourself consistently thinking negative thoughts about your body and/or doing things that compromise your mental and physical health in order to lose weight, then please seek the help of a professional.
The first week of February is Provincial Eating Disorders Awareness Week and I believe we can all play a part by considering the relationship that we have with food, our bodies and our sense of self-worth.
And one last thing- if you want that cookie, you deserve to have it without a side order of guilt. And so do I.
(For more information on body image challenges and disordered eating, please visit mindcheck.ca or the Kelty Mental Health Resource Centre's eating disorders website at keltyeatingdisorders.ca)