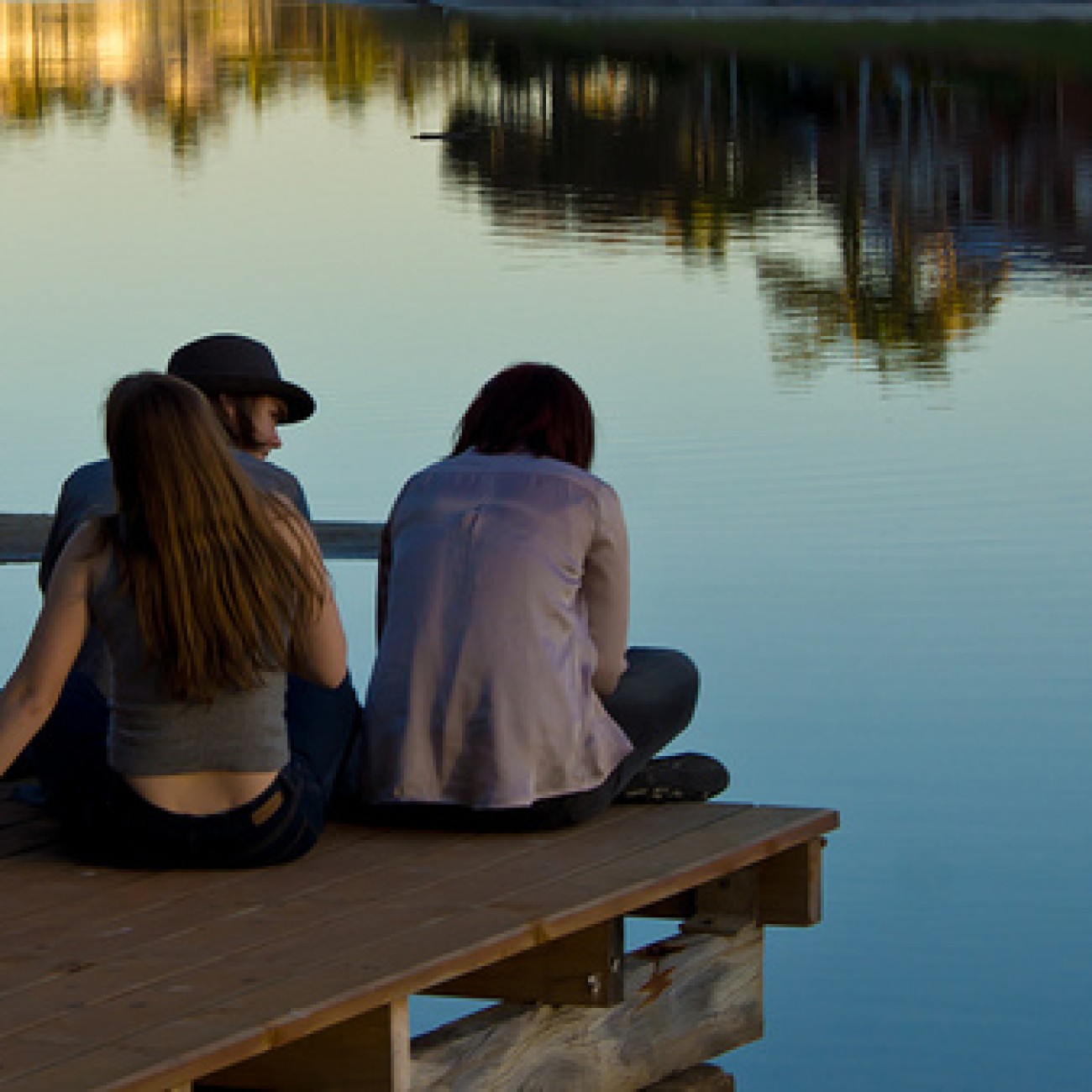 Check out the first blog post from the new Kelty Centre manager, Lisa! She has taken the reigns while Michelle H. is on materinty leave. -Anna
Sometimes when our children "act out", parents dig in harder. Our indignation with our child's failure to comply increases; even though we know from experience, the more indignant we become, the more our child's defiance increases. This is equally true of a three year old wanting to stay longer at grandma's house and a 16 year old who is staying out all night or doing drugs. You are supposed to be in charge and you are supposed to know how to handle things. When your child's behaviour doesn't meet your expectations, you believe that you need to give it more effort. This may be true, but the effort may need to be directed at changing ourselves.  
Rather than trying to change behaviour by showing anger or disapproval, or by imposing consequences such as taking away a toy or setting a "curfew", we can put our efforts towards becoming more curious about our child and towards building a thick skin and a calm demeanor. Parents feel judged and this is especially true when our children are having "problems".  We tend to look at people through a lens of blameworthiness and praiseworthiness. People are good or bad. We know as parents that others might see our child as "bad' and so we feel we have failed. Our child will also certainly notice this label and will often try to "own" it. Better outcomes are often achieved when we look instead, through a lens of diversity, where differences are accepted and we get curious about behaviour that is different rather than getting judgemental about it. Rather than condemning and trying to correct the behaviour, we can wonder why it's happening and investigate further.
Some of us are highly sensitive or anxious socially, some people need to be on the move all the time, some have a low tolerance for noise, and some have a high need for stimulation. These differences are characteristics, some of which are fairly stable and some of which will change with age or environment. They influence how each of us behaves in certain situations. Rather than looking at how much our children deviate from the norm, or from our "ideal", we can look at their behaviour as a reflection of who they are, and try our best to understand and accommodate them.
Of course we can't change the world to accommodate our child's particular preferences. What we can do is understand and empathize. We can let them know that we know how hard it is for them to sit still, and support them to do so. This is different from scolding them. It is coaching them to adapt. If, for example, your child has ADHD, he will have a hard time sitting still and you can expect that he will fail at doing so without extra guidance and support. If your 16 year old is staying out all night he probably already knows you don't like it. Rather than assume that the behaviour is him "acting out" we can look more at who he is and his sensitivities, strengths and weaknesses and try to determine what needs are being met by the behaviour. Maybe he fears social interaction, but feels accepted by the group he hangs with at night. This doesn't mean that we don't need to change behaviour that might ultimately be harmful. But to change the behaviour we need to do more work to understand who our child is and work to understand how we can best empathize and coach that child to be their best-- whatever "best" is for that child.
Because we are all so different, with different strengths and vulnerabilities, when things go wrong, such as when a youth takes up dangerous behaviour, we can view it as a revealing something about his unique strengths and vulnerabilities. If we can accept those differences and understand our children better, they will more readily turn to us to assist them in self-acceptance and in figuring out how they can help themselves in ways that aren't dangerous. If "laying down the law" for their own good isn't helping them to change their behaviour, it might be worth a try to direct that energy into finding openings where you can foster a close positive relationship. Your relationship can either facilitate trust where your involvement and guidance are welcomed, or it can create opposition where not complying with your ideas becomes a goal in itself.
It's really just an illusion that you have control anyhow. You are your child's guide, but they will often veer off the path. How you react to the needs they are demonstrating when they do veer off, will determine whether they will continue to accept your guidance. Being curious rather than judgemental and having faith that your child does actually want to do well, can ultimately result in less "acting out" and better quality connections. I believe it is definitely worth a try to see things through a lens of difference rather than defiance. 
*photo by flickr user Petra Bensted see original and license here