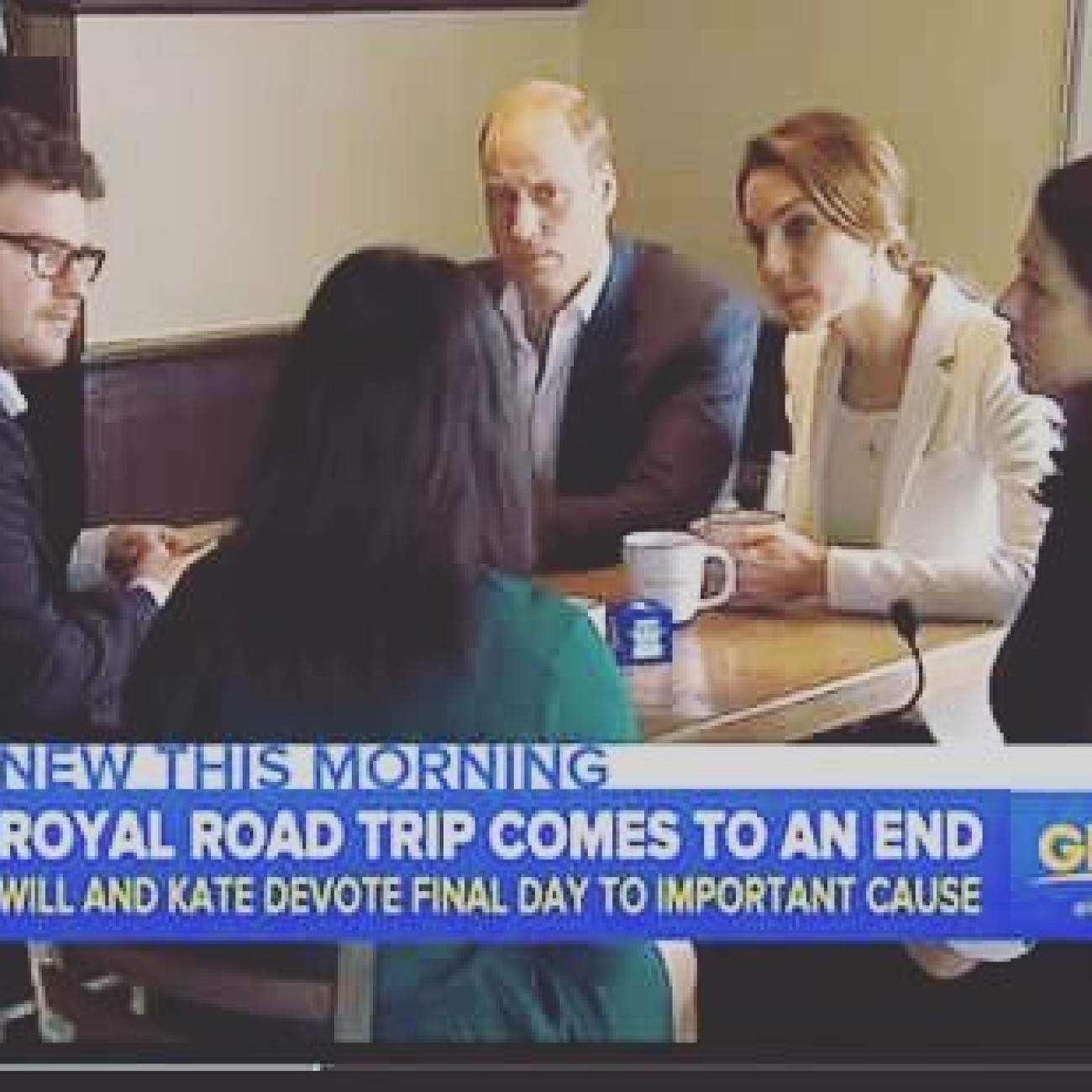 Nearly one month ago, I had shared a transformative experience that reaffirmed that my purpose in life was to help others and share my story of how I have overcome some of the worst years of my life.
When I was only 8 years old, I started to recognize the symptoms of depression within myself, however I didn't know it was depression at the time. I felt unmotivated, hopeless, and unloved. Consequently, I didn't know how to make myself feel better, other than engaging in direct self-harm and contemplating suicide. When I was 10 years old, I started to act on my thoughts and would create a plan of how my last day was going to look like. To think I would be alive today or even make it to the next year wasn't feasible in my mind.
On October 1, 2016 I had the privilege of meeting the Duke and Duchess of Cambridge at Breakwater Cafe in Victoria, BC with other Kelty Mental Health and BC Children's Hospital representatives. I had the opportunity to share my story and talk about my mental health activism, including my involvement with the Kelty Mental Health Youth Ambassador Program. The Ambassador Program is an outlet to support BC youth in making a positive impact in their schools and communities, and promote mental wellness.
I discovered the Kelty Centre when I was 15 years old, shortly after I had been discharged from the psychiatric ward. Coming across this wonderful community resource helped save my life in a magnitude of ways, including meeting youth who were dealing with similar mental health challenges and the ability to get involved in giving back to a community that had made me feel so loved and worthy.
Meeting the Duke and Duchess was beyond any of my bucket list items. They were the most down to earth individuals I have met and they authentically listened to what I had to say. They asked me knowledgeable questions about the work that I do in creating awareness for mental health and about my experience in accessing services and supports to help me treat my mental health needs.
One of the moments I will cherish from  my conversation with the Duke and Duchess was their response when I told them about my suicide attempts and how becoming involved with the Kelty Youth Ambassador Program in essence saved me, as I connected with youth who were just like me. I told them how I have gained a close-knit family within this community and how my work has given my life a new purpose. The Duke's response was 'Well, we're very glad you're still here. You're very brave and you should be very proud that you've shared your story' (Daily Mail Online UK). The Duchess and I locked in eye contact and she thanked me for my contribution to mental health advocacy and for being there with them. This heartfelt moment is one that nearly brought tears to my eyes and made me feel connected to the Duke and Duchess. In that moment, I saw them as being two caring and authentic individuals rather than Royalty.
The significance of the Royal visit to Canada was that it created awareness of something we all have in common – our mental health. We all have it in the same way as we do physical health. We all experience symptoms of anxiety/depression at some point in our lives, as we all experience loss to varying degrees and have bad mental health days.
I encourage everyone to make an effort to talk about their feelings with someone as you never know what one is dealing with inside of themselves. The most therapeutic and rewarding aspect of my work has been watching children, youth, and parents open up for the first time and tell me how they are truly feeling. By sharing my own story publicly about mental illness and trauma, I have given others permission to do the same.
Keep smiling and continue inspiring.
If you or someone you know is in crisis or having thoughs of suicide please call: 310-6789 
*photo is a screenshot of representatives from BC Children's Hospital (including Jasmine) and the Duke and Duchess of Cambridge from Good Morning America