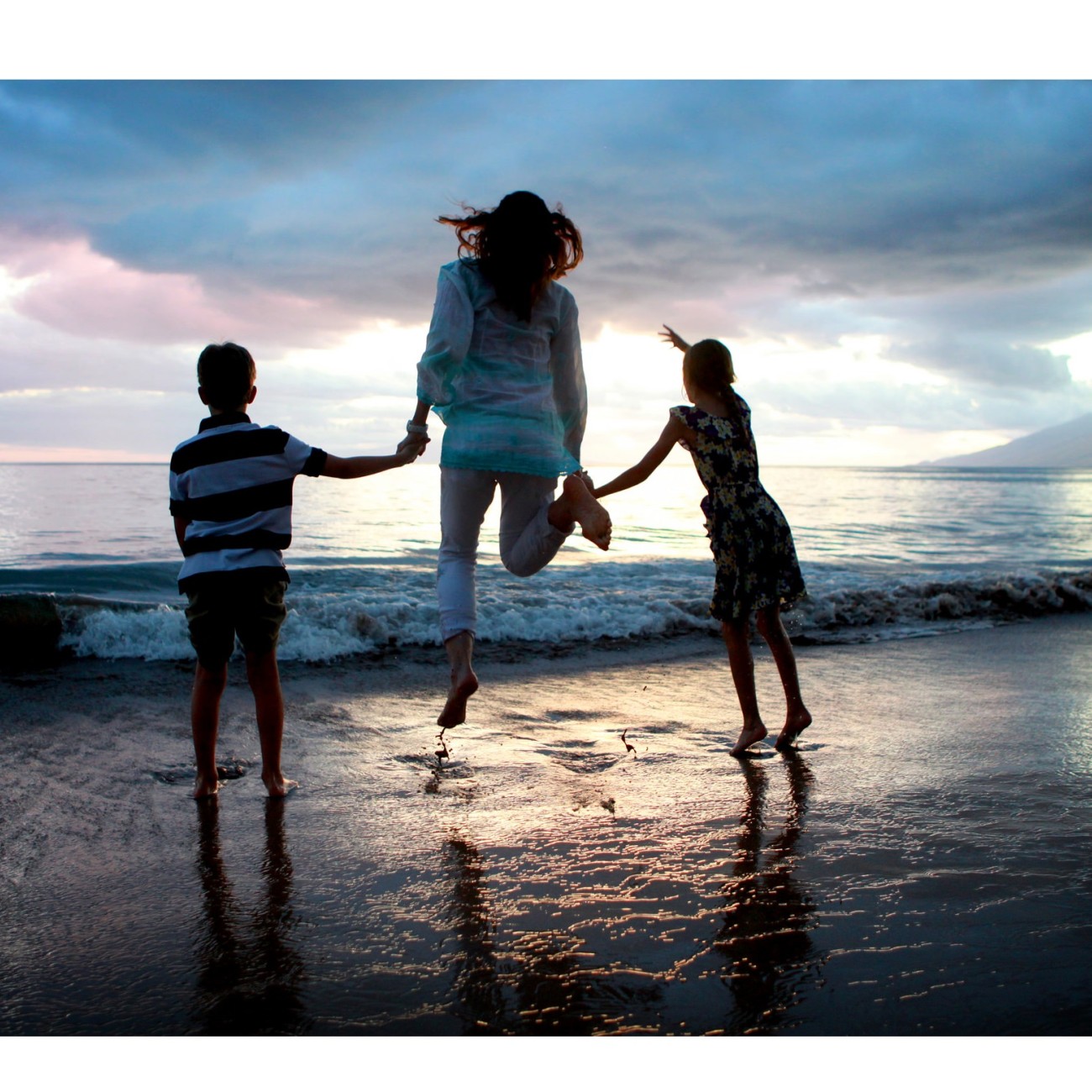 I am generally a positive person. For most of my life when I'd experience setbacks or encounter challenges I'd say to myself, what's the opportunity here?  And I can say that in my professional life I still take this approach daily.  As a parent however, that is a different story.  It is a constant work-in-progress to practice this, to live this.
Recently, in a moment of self-reflection I asked myself "at what point in my personal life did I start to notice worrisome thoughts creeping in and becoming the norm…the go-to lens framing my responses, conversations, my thoughts?"  And the answer for me is, when my life transitioned to include having children.  That may sound incredibly negative, but there is more to the story.  In my mind once I had children, I now had way more to worry about.  These two wonderful, healthy, loving, incredible little beings had come into my world and I (along with my spouse) now would be the ones leading them through this amazing, but sometimes scary world.   I can't even tell you the range of worrisome/anxious thoughts that ran through my mind daily during the first few months of each of their lives. For example,
What if someone breaks in to our house and I can't protect my children and someone harms them?
Why was my spouse late getting home from the doctor's office with the kids and not answering his cell or text messages? Were they in a serious car accident?
Why was my second child talking much later than my first, was he delayed on his developmental milestones? Was I missing something?
When my child heads to kindergarten will I have prepared him enough to deal with bullies so that he is not harmed/traumatized?
What compounded these thoughts was my post-partum anxiety that I experienced during months 2-6 after my first child was born. Those were long months for me. I visited my doctor who connected me with a psychologist who specialized in this area. Weekly counselling sessions, combined with regular exercise (that had a cardio component) helped immensely.  My spouse, family and friends were amazing as supports to me as I talked through many of my feelings.
During one of my initial visits, my counsellor and I addressed the topic of worry and what was going on for me at that time.  We talked through my 'new parent' anxious thoughts and fears.  We identified a few strategies and resources that would be helpful in that moment such as identifying thinking traps and practicing flexible thinking. 
In my last few visits we acknowledged that life as a parent would continue to bring about challenges and potential stressors and having strategies in place to help navigate these would be helpful and necessary. Some strategies included:  
And remind yourself often, the things in your life that require the most effort can often bring the greatest joy!
photo by flickr user Paige Portraits see original image here.