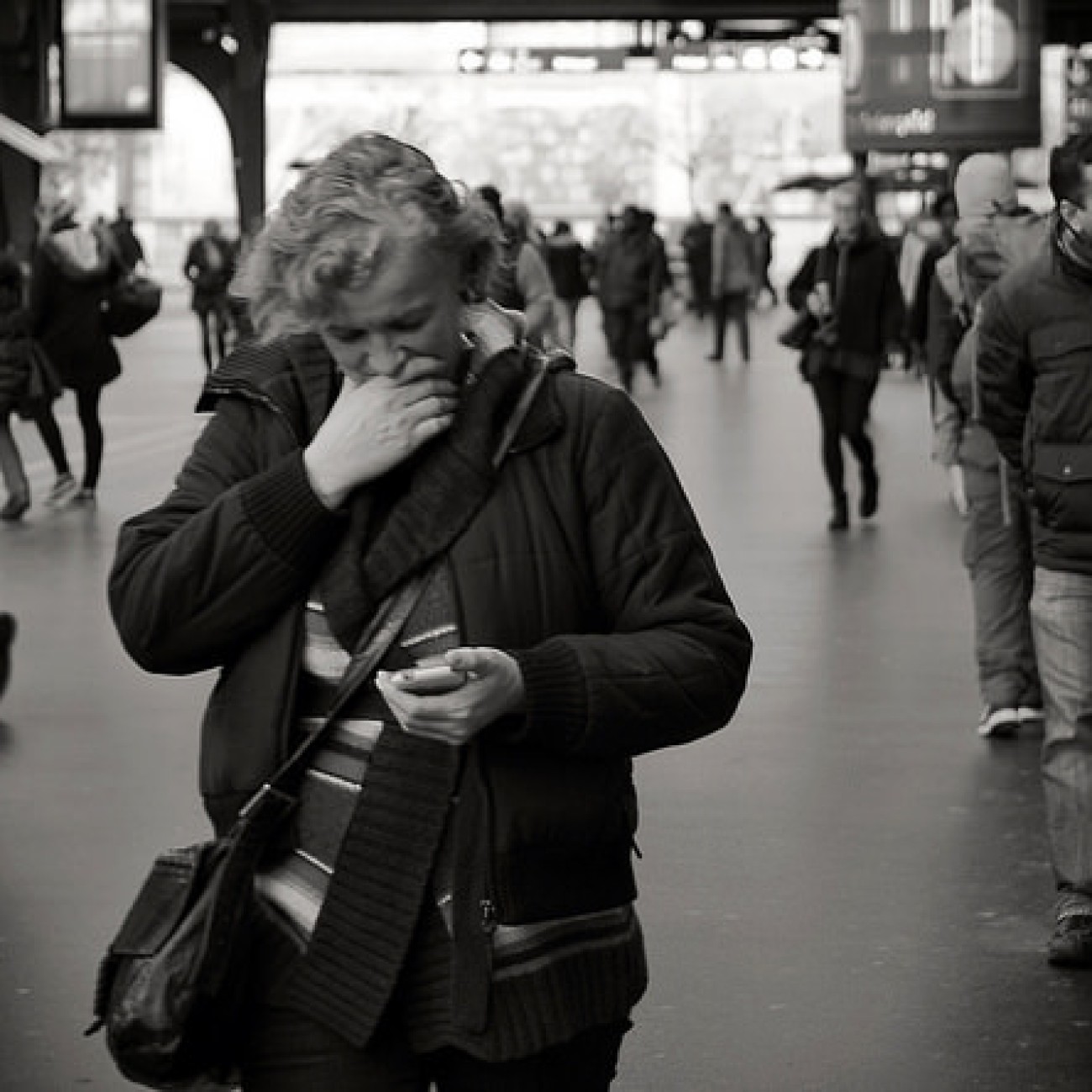 This morning while drinking my coffee, I scrolled through my Facebook feed, finding an article on the shooting of another unarmed black man in the U.S. This time, the man was the caregiver of a person with autism, shot in the midst of trying to help.  My first instinct was to skip over it, to turn away.  I knew it was probably too much to bear this morning.  But, then I couldn't resist, and I looked at the photo and read the whole story. Somehow, despite all the tragedies of the last months and weeks, this one struck really close to home. I had been the one in that same position so many times: caring for a person with a mental illness or disability and calling police to intervene when the situation got out of hand.  A weight grew on my chest, and I choked back tears.
How do you know if you or a loved one is getting overwhelmed with "too much bad news"? "Second-hand" trauma is a very real thing. It happens all the time to first responders, and it can also happen to loved ones who hear traumatic stories from afar. For these individuals, the symptoms can be anywhere from mild to full blown  Posttraumatic Stress Disorder (PTSD).   While watching or reading the news is a much more removed experience, it can affect our thoughts and emotions in big ways. Symptoms of traumatic stress don't only show up as the classic "nightmares" or "flashbacks." A lot of the symptoms are interpersonal. One of the most common signs is irritability; getting more short-tempered. We might feel hopeless about the future and more mistrustful of people in general. We might feel more burnt out at work or notice we're doing things to numb ourselves like eating or drinking more or being on our electronic devices. All of these responses can push others away, but new research is showing that strong relationships can help prevent and treat posttraumatic stress.
When people experience traumatic events, including "second-hand" trauma, they have a surge in stress hormones, heart rate and blood pressure. There is some early research to show that medicine to dull the stress response can help prevent PTSD. But simpler things help lower the stress response, like being with loved ones, and especially physical touch. When dealing with all the tragedies in the world, if we can fight the urge to withdraw and instead talk about our emotions or just be with supportive people, it can really lower stress. And if a friend or family member seems more prickly than usual, we might wonder or ask how they're being affected by everything going on these days.
There are also some things we can do on a really practical level in our families. First, it's important to limit our exposure to traumatic events, especially to graphic videos and images, and especially for those of us with more proneness to anxiety or who have a history of abuse or PTSD. We don't want to deny reality, but we need to care for ourselves as part of being good citizens of the world. Parents need to know what kids and teens are hearing and watching and make sure to discuss the events with them at an age appropriate level. To counteract helplessness, we can find ways to contribute locally or with situations where we can have some direct impact and control. We can practice compassion, turn to our spiritual communities, or just keep reminding ourselves that we aren't in this alone. And if we need more support, then we can seek out mental health therapists with expertise in treating trauma-related conditions.
After I put down my coffee today, I took a few deep breaths and thought of the wounded man in Miami, who is thankfully recovering, surrounded by his family. I felt the urge to dive into my work and block the whole thing from my mind. Instead, I decided to text my husband and tell him I'd read something really upsetting and felt lousy. Nothing could erase the tragedy, but my chest lightened, and then I could go on with my day.

Photo via Flickr user Thomas8047:  https://www.flickr.com/photos/93482748@N02/15813211949 
Creative Commons license: https://creativecommons.org/licenses/by/4.0/