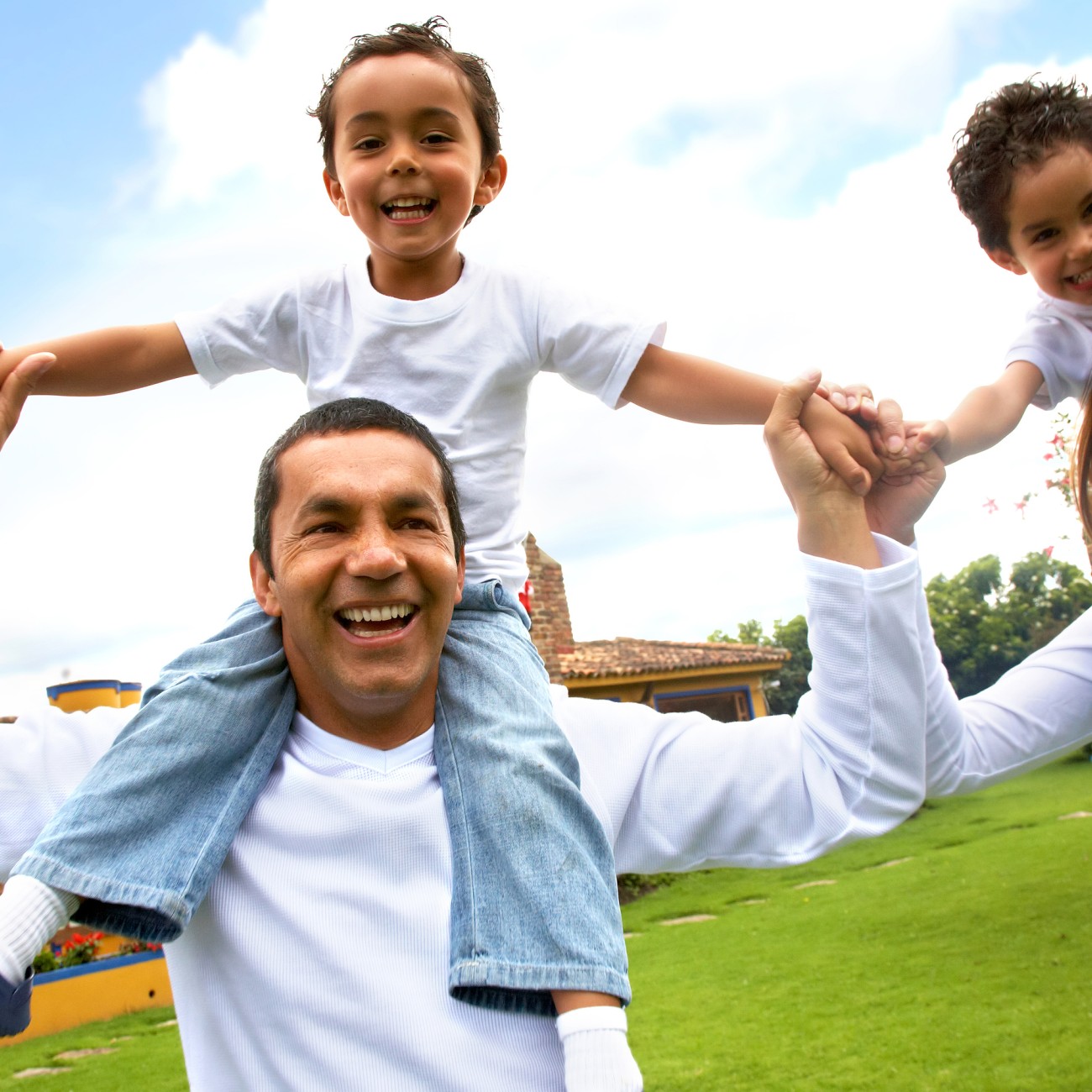 "The depth of the love of parents for their children cannot be measured. It is like no other relationship. It exceeds concern for life itself. The love of a parent for a child is continuous and transcends heartbreak and disappointment."- James E. Faust
I attended a lecture the other day that focused on the use of exercise in treating depression. While the lecture was very informative, what really stuck with me was when the lecturer was discussing the recommended guidelines for exercise. She mentioned that the Canadian recommended guidelines for youth 12-17 is one hour of moderate to vigorous activity per day. She then went on to discuss the recommended guidelines for adults 18-64 (150 minutes of moderate to vigorous physical activity per week or more), and added, "This is just because a lot of parents know what the guidelines are for their children, but not for themselves." This gave me pause because I realized that a lot of the time, parents are so busy ensuring their children are leading healthy and fulfilling lives that they barely have time for themselves.
Picture this—getting up in the morning and making breakfast for the kids, making sure their lunches are packed, taking them to school, heading off to work or back home to do housework and run errands, picking them up from school, getting them to various sports activities/team practices/doctor's appointments, getting dinner ready, helping with homework, making sure their bags are packed for the next school day, getting them down for bed, cleaning up a bit and finally collapsing into bed exhausted. Where in this picture does your health and well-being fit?
So many parents are scrambling to make sure their kids don't miss out and are well-supported in all they do (particularly if their child has a mental health challenge or learning challenge) that they often let their own self-care fall by the wayside. Just about every day of my job I am so incredibly touched and inspired by the love and depth of feeling I see from parents and with the situations that a lot of them are facing, so it's not surprising that they feel that there's not a lot of time for self-care. For parents who are struggling to ensure their child graduates while also trying to keep them from being overwhelmed by mental health challenges, going for a walk through the forest to ease stress might seem trivial. For a single mother whose child is consistently being called into the principal's office for behavioral issues related to his ADHD, making sure she gets adequate sleep might seem impossible. For the uncle who's had to take over parenting because his niece's parents have passed, taking time out of helping her deal with her grief to process his own might seem unnecessary.
And I'm not writing this article to point the finger at parents and ask them "Why haven't you been taking care of YOU?", because I get it and there's absolutely no judgment here. What I am writing this article for is to suggest some practical ideas for ways to practice self-care as a parent without feeling like it's affecting the length and quality of time you can dedicate yourself to parenting.
One of my favorite analogies is the oxygen mask. It goes like this—if you're in a plane and the oxygen masks come down, putting your own mask on before you help your child with theirs is the golden rule. What that boils down to is: you are a more effective and patient caretaker if you've had time to dedicate to your own well-being. Setting aside time for self-care means that you're not only preventing burnout and compassion fatigue but also that you're leading by example in showing your kids that self-care matters.
Some ideas for ways to incorporate self-care into your busy life as a family include:
Preparing and eating meals together: I watched my mother make us breakfast many a time and while we were eating she was cleaning up and prepping our lunches for the day. Eating meals together means that the whole family (including you) is getting adequate nutrition and also gives you time to chat and connect. While it might seem like including your kids in meal prep will only make it take longer, even young children can be given responsibilities that meet their skill level (think having them peel bananas for the fruit salad or set the table), improve their confidence and get them involved in maintaining their own well-being.
Finding a sport the whole family enjoys and heading out to the park for a day: Not only is this a low-cost idea for what to do on a summer weekend but it means you also get to engage in physical activity and it builds and strengthens your connection as a family.
Meditate together! Sounds super hippie-dippie I know, but meditation has been shown to be beneficial to adults as well as children, helping to reduce levels of anxiety. Meditating together sets your kids up to incorporate the practice into their everyday lives and even five minutes of meditation in the morning before school or before bed can be beneficial. For a list of recorded meditations, visit http://keltymentalhealth.ca/mindfulness-recordings
Go for a walk or bike ride through the woods as a family! Here in the Lower Mainland we're blessed with a variety of trails to walk through, and spending time around nature has been proven to lower cortisol levels and self-reported feelings of stress. Check out some ideas for family walks/hikes here: http://www.vancouvertrails.com/regions/vancouver-city/ If there's no time in your schedule for a trip to a trail, just going for a walk around the neighborhood can be a great way to unwind in the evening before bed as a family.
Could you see yourself incorporating one or more of these into your family's schedule? What are some ways you already incorporate self-care into your schedule? Share below!