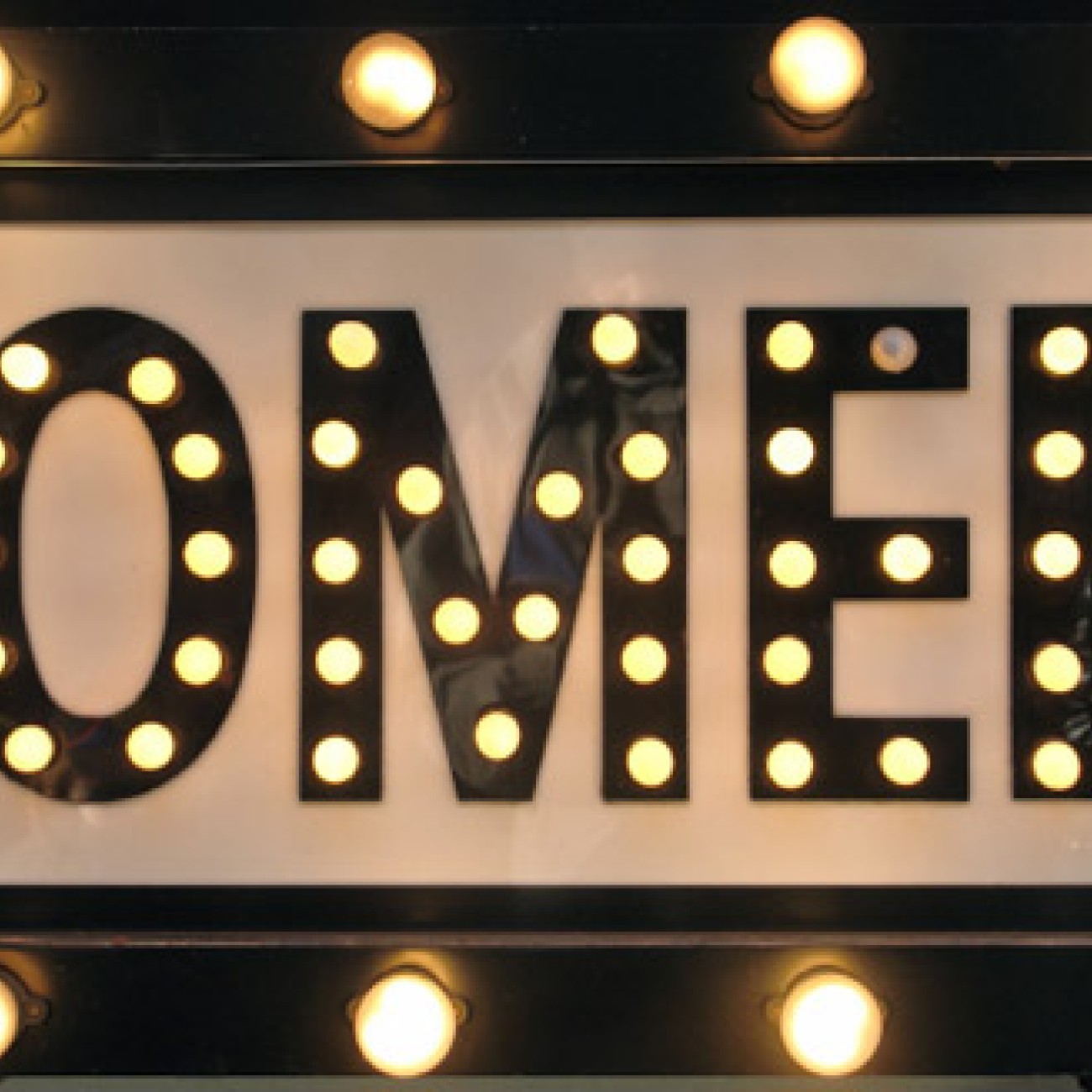 Comedy has long played an important role in my holistic approach to self-care for my struggles with depression and anxiety. 
Often when I'm feeling particularly anxious, I have many thoughts racing around my head in overlapping loops. Just as I pick up one idea, worry or nagging thought, another joins in. This can keep happening until layers and layers of loops pile up and swirl around my brain. It can feel pretty overwhelming and makes it hard for me to concentrate or get my thoughts in order. It can be paralyzing.
Over time, I've found that among other techniques for self-soothing, taking in some comedy (whether it be watching a comedy special, listening to a favourite podcast, or actually going out to see a live show) can help disarm my train of thought. Laughter is exceptional because it involves my whole body and mind, meaning that there isn't really space for anything else to intrude. It creates a space and a sense of openness in a place that usually feels overcrowded.
Good comedy can be transformative. It can be due to the subject matter, an area or anxiety I dwell on can be flipped on its head by a skillful comedian and can—if only for little while—melt my anxiety and fear. Frequently, it is just the act of being made to laugh itself.  In either case it takes my sad, down, or anxious energy and moves it into something else—something more joyful and relaxed.
It's by no means a sure fix. The times I have had more intense experiences of depression the care of my doctor and counsellor were absolutely necessary. The points when nothing--including things that would usually bring me pleasure--made me feel any joy at all were junctures where I had to make sure the other components of my care were securely in place.
But, I have to say, looking to things that usually make me happy is a good barometer for my mental health. If comedy isn't helping me reset my mood or isn't giving me any solace, it's time to check in with myself because something is not right. 
No matter my current level of health, my counsellor, mindfulness and relaxation practices, and my friends are always the other pillars of my self-care practice. It's important for me to have a multifaceted approach to my mental well-being, and it wouldn't be complete without comedy.