Blog
Parents Survive to Thrive Guide: A resource guide for parents of a child with an eating disorder
Char King, Project Manager | November 30, 2015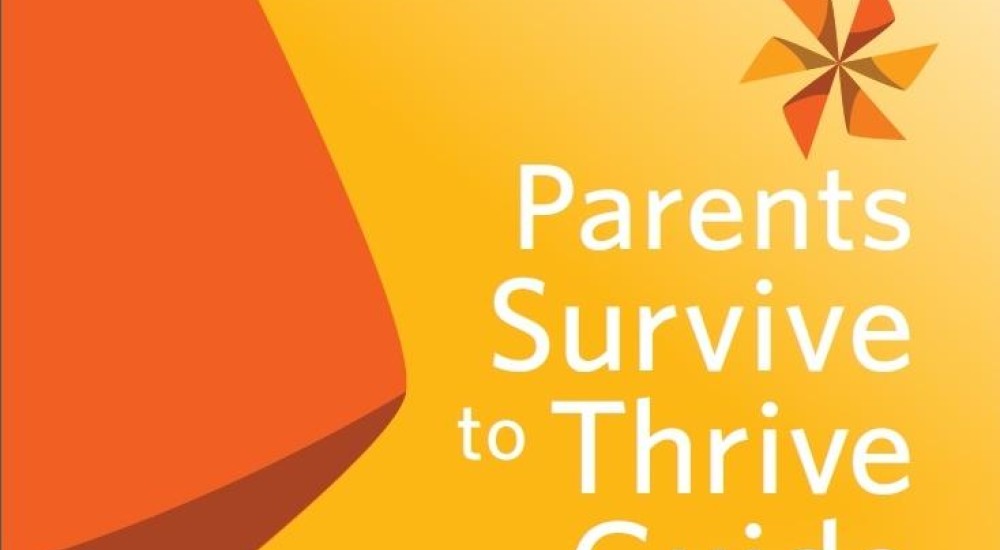 ''The greater your belief that you are stronger, smarter, and have more staying power than the eating disorder, the greater the chance your child will come to believe that too.''
Following the development of the "From Survive to Thrive" Guide written by individuals with firsthand experience of struggling with an eating disorder, the need for a resource for parents was identified. BC Children's Hospital has developed the "Parents Survive to Thrive Guide", a resource to provide parents with tools, tips, advice, and strategies on how to navigate the challenges of having a child with body image and eating issues. The uniqueness of this resource is that it has been written by parents with firsthand experience having a child who has experienced an eating disorder. The guide features more than 150 responses from parents who share helpful strategies in managing their child's recovery. Thank you, to everyone who contributed!
The often long and difficult process of recovering from an eating disorder can drain a parent or caregiver of both physical and emotional energy. It is common to feel helpless, confused, frustrated and exhausted at times. The guide is consistent with a family-centered approach. The goal of the guide is to empower parents and caregivers to play an active role in their child's recovery, and to also support them in addressing and overcoming common feelings of despair and hopelessness. The hope is that the guide will provide some insight, understanding, and awareness that you are not alone.
Recovering from an eating disorder can be a lengthy path, it's important for parents to reach out and find support in this process, whether it be a support group, therapist, or friend. For more information, go to the Kelty Eating Disorders website.
Additional Resources
Families Empowered and Supporting Treatment of Eating Disorders
Families Empowered and Supporting Treatment of Eating Disorders (F.E.A.S.T.) is an international organization of and for caregivers of eating disorder patients. F.E.A.S.T. serves families by providing information and mutual support, promoting evidence-based treatment, and advocating for research and education to reduce the suffering associated with eating disorders.
Maudsley Parents
Maudsley Parents is an organization made up of parents who have helped their children recover from anorexia and bulimia through the use of Family-Based Treatment, also known as the Maudsley approach, an evidence-based therapy for eating disorders. This website offers hope and help to other families confronting eating disorders. You'll find information on eating disorders and family-based treatment, family stories of recovery, and supportive parent-to-parent advice.