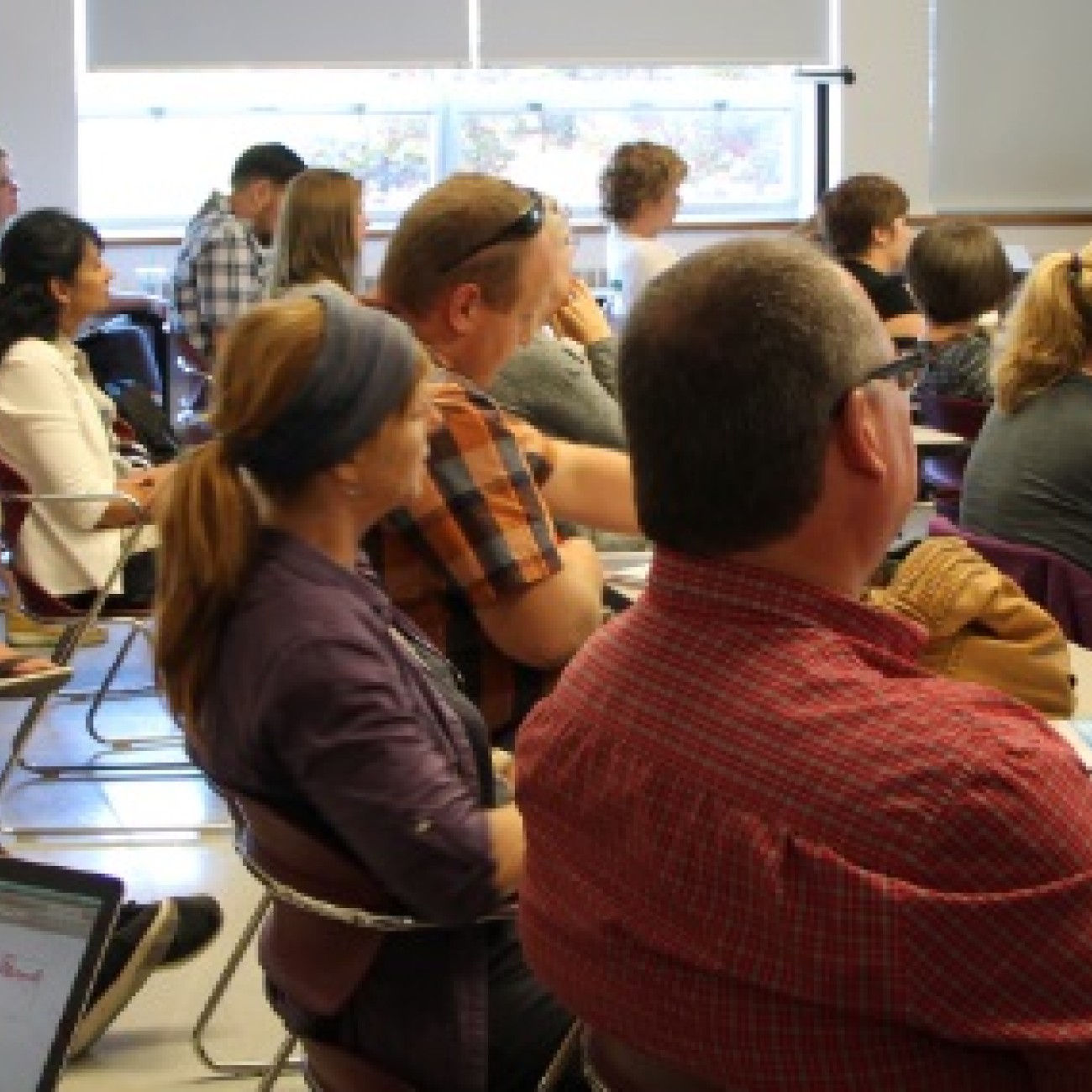 Schools have been identified as an important setting for reaching youth and providing important information about mental health challenges, including how to access resources and support. For this reason, the Mental Health Literacy and Kelty teams have been collaborating with school communities for a number of years.
As you might imagine, teachers and other school professionals may often be one of the first people to notice when a young person is struggling. Results from the 2013 McCreary Centre Society's Adolescent Health Survey showed that teachers, school counsellors and sports coaches are among the top trusted adults which youth will turn to when seeking help. In addition, school connectedness has been identified in the literature as a protective factor for promoting mental health. For example, youth who report feeling connected to their school community are less likely to use substances and more likely to report high levels of mental well-being.
Health Literacy events such as the Summer Institute provide an important means of fostering relationships with schools. However, opportunities to attend these types of events are not always available to all staff, particularly those who would be required to travel from school districts outside of the lower mainland. We have heard time and time again that, while raising awareness of online resources and provincial services is important, nothing can replace the relationships and momentum that is built when individuals come together, in person, to begin dialogue and action in the area of school mental health.
The Health Literacy team is therefore very excited to announce that we are launching a series of free workshops to connect with school districts in the northern, interior and island regions of BC. Through this new initiative, the team will travel to school districts to provide a customized informational workshop as well as offering follow-up support. This will include education, skill-building, and opportunities for discussion and dialogue among all members of the school community. A key part of the workshops is the Stop Wondering, Start Knowing mental health video for schools, which was recently refreshed to increase its ease of use of the resource in the school setting.
At the beginning of October, the Health Literacy Team travelled to Summerland for their first workshop. Here are some examples of what the students and educators had to say:
"Thank you for the learning opportunity. I hope I can take the skills you have provided me with and use them with others and myself."
"I really appreciate everything this presentation taught me and the people I met."
"What I liked most about the workshop was where we talked about how to be more open and how we'd like people to react when we open up."
We have identified all of our workshop sites for this school year, but if you live in the northern, interior or island regions of BC, and are interested in having our team host a workshop in your school district in 2016/2017, please contact us by visiting our webpage. We are very excited about this new initiative and would love to hear from you!