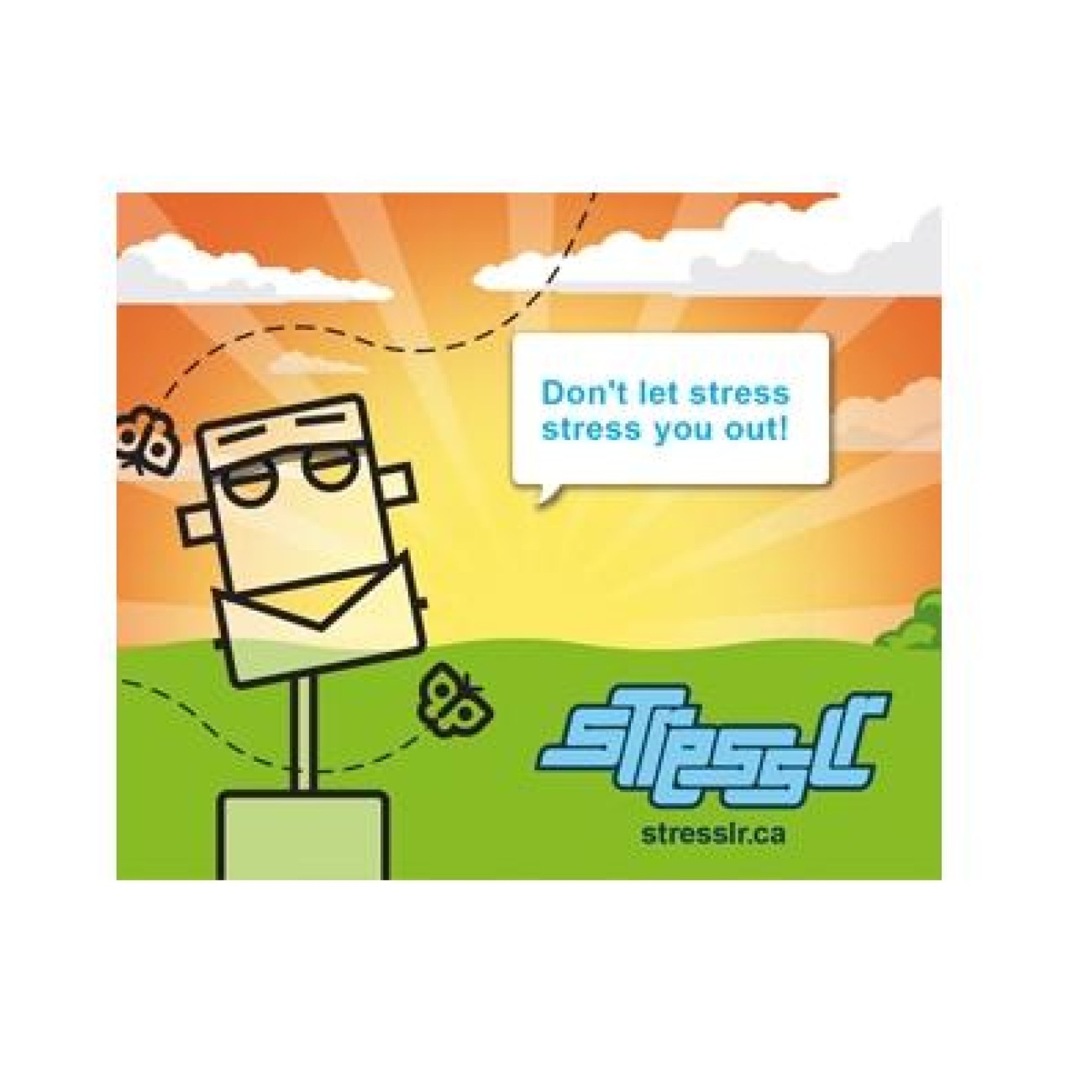 I am very excited to share that Stresslr - a fun and engaging online resource for children ages 9-11 - is now available at Stresslr.ca!!
Since the school year has just begun, it's the perfect time to be talking with kids about stress and proactively thinking about healthy ways to deal with stress that will come up during the school year. For kids, stress can be caused by many different things, such as busy schedules, homework, fights with friends, having a new teacher, or trying out for sports' teams – just to name a few! While a little bit of stress can be helpful in certain situations, too much stress can be overwhelming for kids, especially if they don't have the tools and strategies to deal with it.
By following along with Stresslr, an adorable and friendly robot, kids can learn about stress, explore what might cause them stress, and identify how they react to it. Once kids have identified their 'stressors', they can start to learn different strategies that they can use when they are feeling stressed, such as belly breathing and muscle relaxation, and even strategies they can use when they know a stressful event or situation is coming up, such as storing worriers in their worry box and practicing their problem solving skills. The resource was directly informed through feedback from kids and involves fun components such as building up points to get badges, different Stresslr moods that kids can choose from to match how they are feeling, and fun videos featuring Stresslr! Check out this video featuring Stresslr flexing his muscle relaxation skills: https://youtu.be/BaEpyYKqNTI
By learning to identify what can be stressful to them, how they react when stressed, and how to cope in healthy ways when stress happens, kids can develop helpful skills they can use to deal with stress throughout their entire lives.
Stresslr can be used on any computer, tablet or iPhone, and will soon be available on Android devices as well!
Visit stresslr.ca to get started!