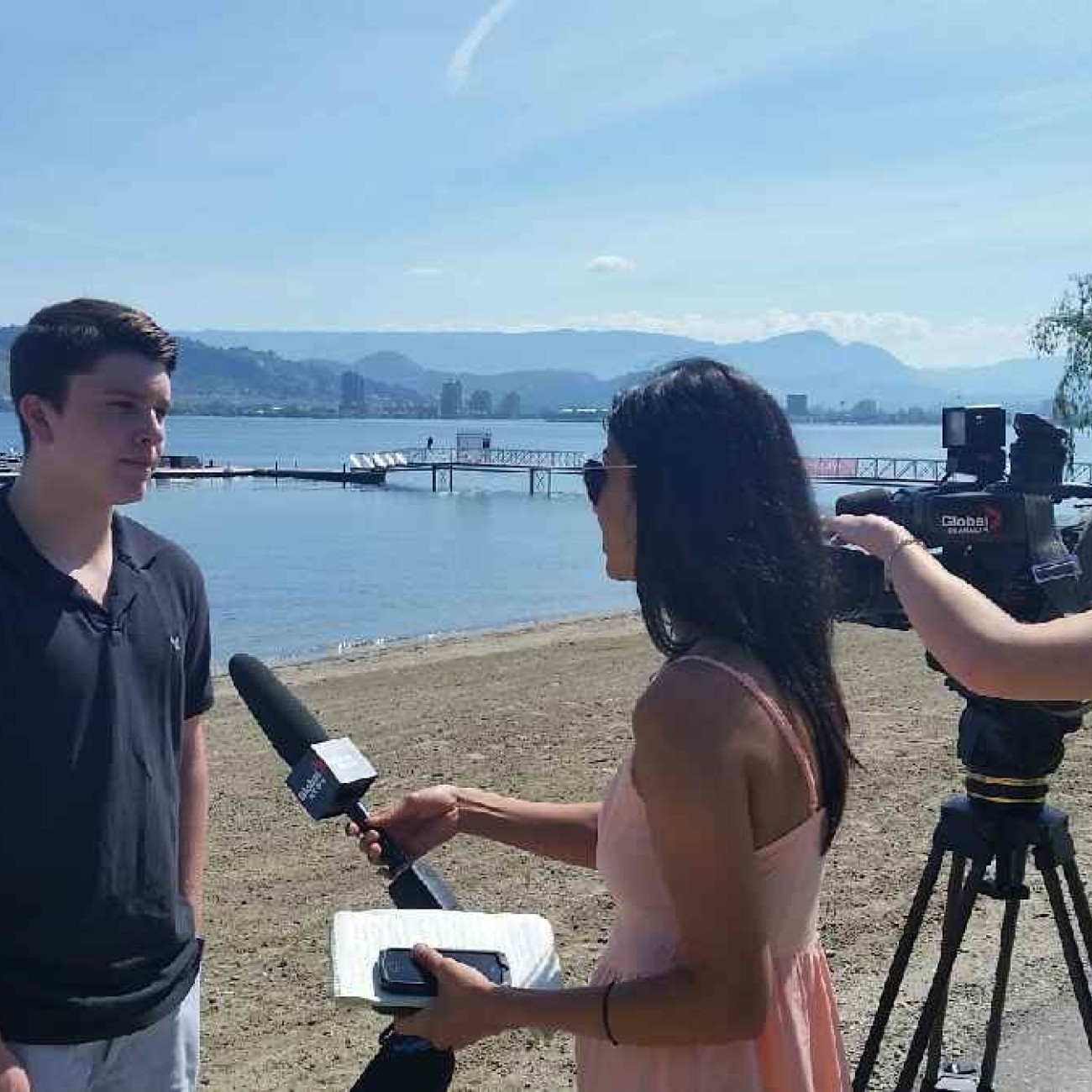 For the past few years, my family and I have brought up the conversation of where our dream home would be. When we compared ideas everyone seemed to have the same thing in common. We would all love to move south and live in the Okanagan. I've lived in Northern British Columbia all of my life. I was born in Quesnel and grew up on the ice, and hockey has been my passion as long as I can remember. We lived in a small town with a tight knit community, but as I grew up I knew the town wasn't big enough to pursue my goal of playing hockey to the highest level. When I realized that my skills wouldn't be challenged for highest tier that was available, my parents and I had the discussion of moving to Prince George. They played to a higher caliber, and I would have the opportunity to improve my skills. To my great appreciation they were willing to help me pursue my goals and we moved to Prince George.
It was a great transition and I was so grateful I had the opportunity to play Bantam tier 1 as I had hoped for. I was nominated captain of the team and was honored to lead my teammates for that year. I was also asked to be the affiliate player for the Cariboo Cougars of the Major Midget team. I have been super grateful for the opportunities I had been given and started to think of how I could give back to the community.
I had experienced a situation with one of my team mates in the past; he was in mental distress and I wasn't sure how to help him. Then I later found out about mindcheck.ca. Not long after I became a mental health advocate and started sharing my knowledge of the great resources of mindcheck.ca with my friends and peers. These past few years I have met a lot of new people, made great friends, had great teachers and most importantly I've had a lot of fun. However as before I had set my sights high, I wanted to achieve all my goals in life, with hockey, mental health advocacy, and sharing new experiences with my whole family.
Since I was young, my family and I would travel to the Okanagan each summer for vacations. We always dreamt about living in the south. Slowly but surely that dream has become a reality. We all talked for long time about what town would work well for all of us. The vote was unanimous, Kelowna would be our new home.
A few weeks ago when we first moved to Kelowna, as excited as I was to move into a new home in a beautiful city, it was very hard for me. It was more difficult than my last move because all of my friends were no longer in the same town or a short hour away. I was sad be so far away from all of my close friends and team mates. However, I knew it would be easier once the hockey season started and I would be introduced to all of my new team mates.  So far the city of Kelowna has been very welcoming and an amazing place to live. I'm looking forward to playing hockey, meeting new friends, networking and promoting mindcheck.ca and mental health in the Okanagan.
So far I have raised $1575 for the 2015 Ride Don't Hide mental health event. I have started to make presentations in schools, encouraged others to get loud and speak up about the issue and raise awareness about mindcheck.ca. 
I have set new goals that I want to accomplish this year for all aspects of my life but the one I want most is for people to start talking about is mental health. Mental health is something everyone experiences in life and you need to know if you're just having a bad day or need to get help. Don't be afraid to talk to people about what's going on inside. Everyone needs to know that they have resources and people that care about them who will listen. I would like to get the community involved in spreading the word about mental health to erase the stigma. I have faced challenges trying to network and meet new people to spread the word in a new town. However, these are challenges I am willing to take on. I am very excited for what is to come in the near future in my new home town, Kelowna.
"Nobody said it would be easy, but they did say it would be worth it" - unknown