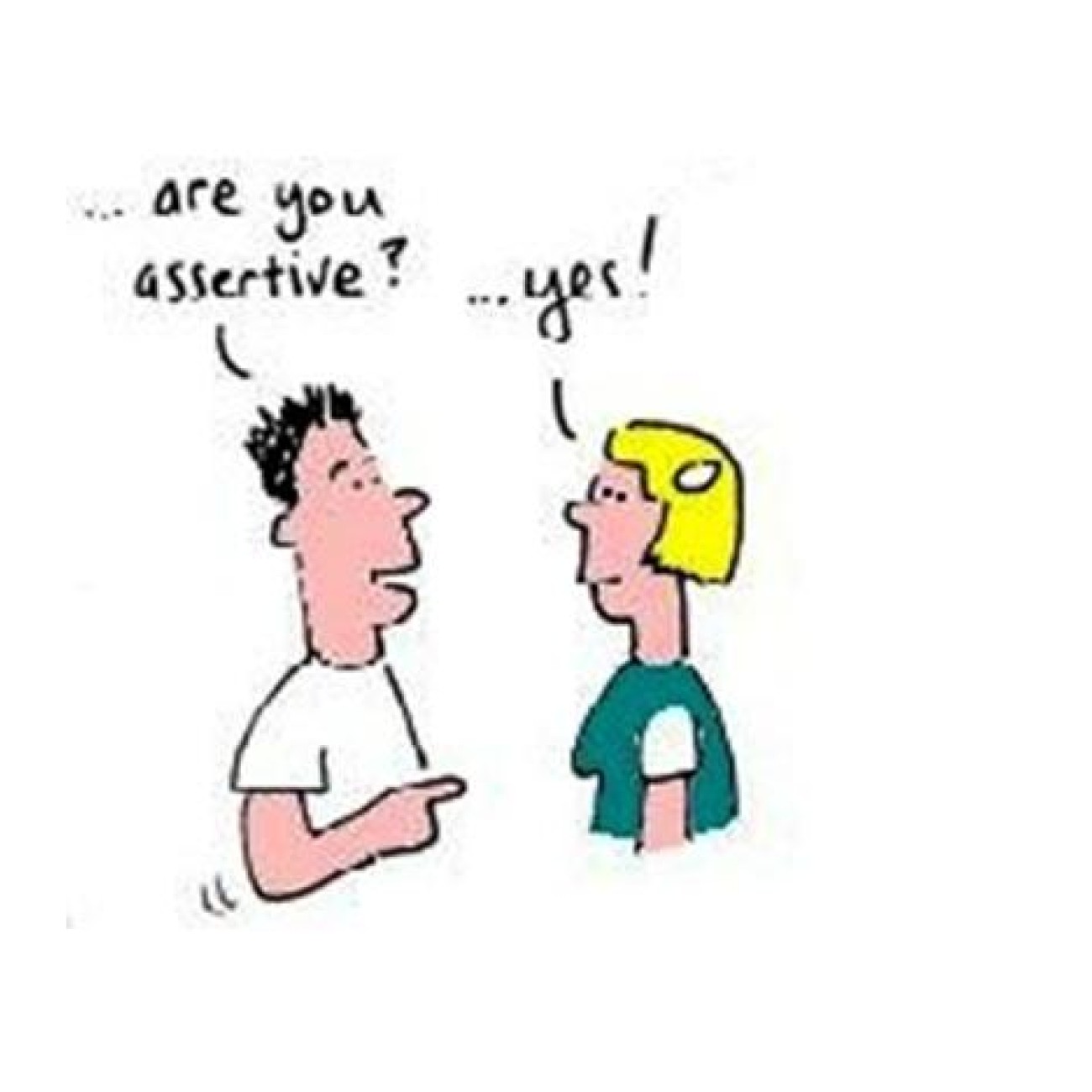 If you have difficulty saying no to people or have trouble voicing a difference of option assertiveness is for you!
I recently attended a workshop on assertiveness and was surprised with what I learned about honouring my own needs. Assertiveness can be defined as "Behaviour and communication demonstrating respect for your own and other's wants and desires." This is important in all parts of your life including your personal life and work life. So why should we be more assertive? The key reasons are to: achieve more control in your life while having your needs understood; experience less conflict; and improve relationships where both parties feel respected and heard.
A big part of assertiveness is setting boundaries.  Boundaries are limitations, rules or guidelines based on your values, wants and goals.  They can be formal or informal, explicit or implicit and directs every day human interactions.
So why don't we set boundaries for ourselves?  What came to mind for me immediately was that I often don't set boundaries because I don't want to cause conflict/anger or at times I don't want to hurt other peoples' feelings. This is probably common for lots of people.  Other possibilities is that we might feel selfish or guilty or we want others to like us
Assertiveness is really about clearly expressing your feelings, asking for what you want and saying no to what you don't want. This is very different from being passive, where you are always giving in to what others want or being aggressive where you are hostile and use intimidation or coercion. Assertiveness is also very different from being passive-aggressive which is more indirect and concealed hostility.
Some tips on how to be assertive:
Understand that  both sides  are equally important; you and me
Identify your own needs and wants
Challenge yourself; if you are a people pleaser, be more assertive and learn to say "No"
Identify what situations in your life that you could be more assertive
Be aware that guilt may be come up in the process, but don't let that deter you
PRACTICE! PRACTICE! PRACTICE! (i.e. sharing your own needs, setting appropriate boundaries and non-verbal behaviours such as staying calm, maintaining eye contact and maintaining open posture)
The biggest takeaway for me was that it is ok to say YES to yourself and NO to others and to accept guilt as part of the process. By approaching assertiveness in a respectful way that appreciates and acknowledges both parties we can improve our interpersonal relationships within our communities. When a situation arises in your life where you could react aggressively, choose to be assertive!