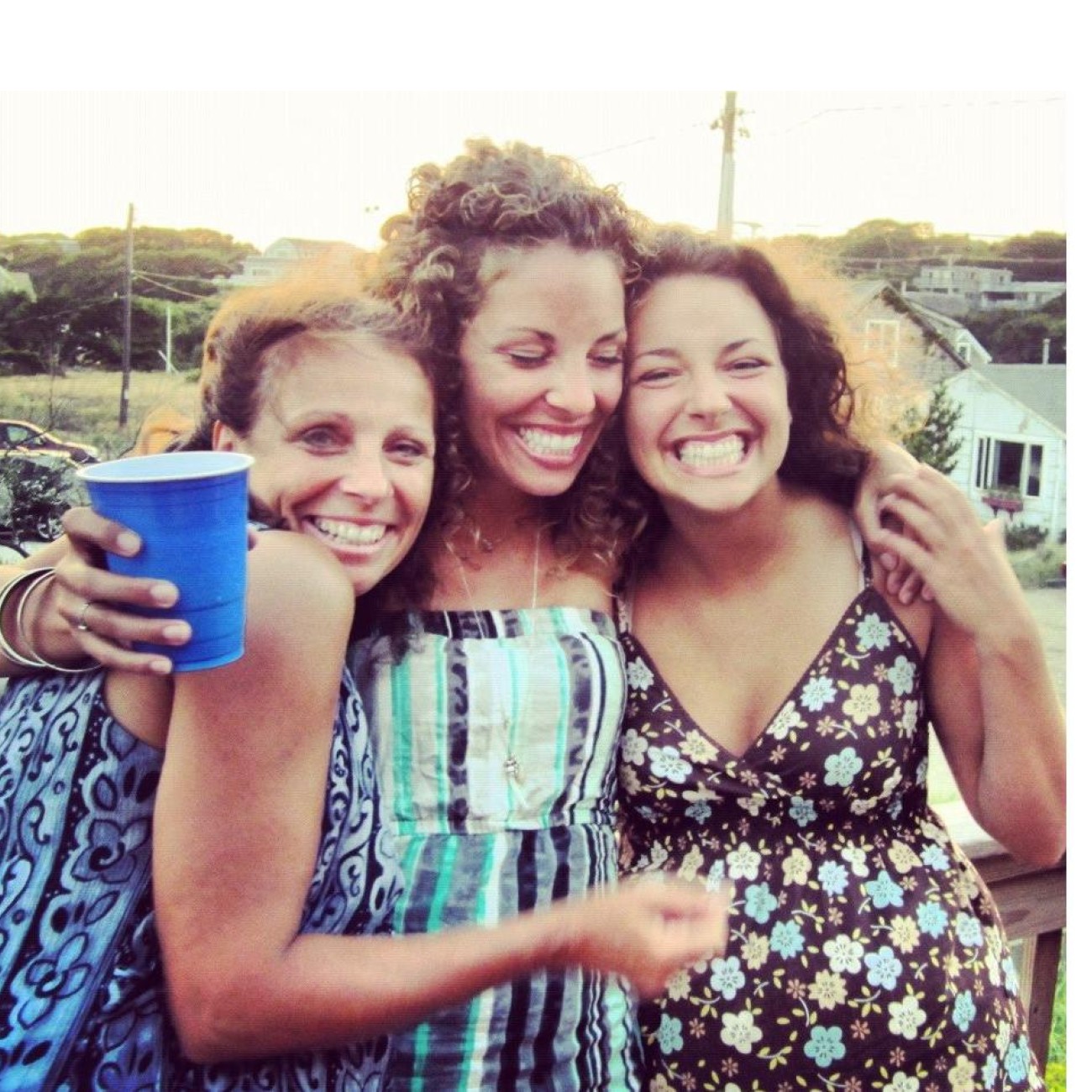 With Mother's Day coming up, I thought it would be fitting to write a blog post about appreciation of moms, and more specifically, a personal reflection on the relationship between mothers and daughters.
If you do a quick search for "mothers and daughters" on the internet, you get an interesting mix of content that seems to fit into two main categories:
(1) Soft, loving quotes about how mothers and daughters have a very special bond - they are like best friends who can always depend on one another, and are always in each other's hearts.
(2) Articles about mother-daughter conflict – what is it all about, why is it so common, and how can we manage it??
This contrast was immediately intriguing to me, as I can definitely relate to both the experience of having conflict with my mom, but also of the unconditional love, support and strength that she has shown me throughout my life. So what is it about mothers and daughters that makes for such extreme opposing sides to their relationships? Do most mothers and daughters find themselves sitting on either the "special bond/best friend" or the "conflict" side, or do they feel like I do - floundering somewhere in the middle?
For as long as I can remember, I've compared my relationship with my mom to the connections that other girls my age had with their mothers. My mom is an amazing person – a smart, funny, warm, loving, compassionate, caring person. I have never doubted that my siblings and I are utterly and completely loved by her; she'd do anything for us! And yet, I don't think I would ever have described my mom as "my best friend", or someone that I shared everything with. In that regard, I don't think I was a very easy kid to relate to. Sure, I was basically a good kid, as far as keeping out of trouble and doing well in school. But I was also pretty shut off. "So very PRIVATE!" as my mom would say. In my teenage years I didn't share much of my life with my mom, and as a result, I think that she often felt very disconnected from me. Since I moved away from home a few years ago, and now live across the country, our communication these days is limited to a couple of trips home each year, and semi-regular phone calls. I sometimes wonder whether the physical distance between us has increased that sense of disconnection, and I often feel guilt over my role in creating that distance, both physically and emotionally.
A recent phone conversation with my mom reminded me of how nice it is to truly connect with her, and also that I need to be more kind and thoughtful about our communication. One thing I've learned is that I need to set realistic expectations for our relationship with one another. While we may not always describe our bond as being the "super special/ best friend" kind, it doesn't mean that we have a bad relationship, or that we've failed each other in some way. However, it also doesn't mean that we shouldn't take the time to try and address conflict when it does arise, or do our best to openly share our lives with one another as best as we can. One of the tips in an article that I read which really resounded with me was the suggestion to work on harmonizing individuality and closeness. The purpose was to strike a balance between staying connected and being true to yourself. I feel like this is a really positive way to convey that mothers and daughters may disagree on certain things, or need to take space to discover their own voice and identity, but that this doesn't mean they can't stay closely connected and communicative while they do this.
That balance is still something I'm working on, but it's a challenge I'm willing to accept. As an adult, I've come to see my mom as an individual who exists outside of her role as a parent, and I can recognize and appreciate that being a mother is a REALLY tough job. While my mom and I have many differences, there is also so much of her that I see in myself, and I'm grateful for (and proud of!) the parts of herself that she's imparted on me, and that have become integral to who I am as a person today.
So Happy Mother's Day to all of the moms out there!! And a special thanks to my mom – I am who I am today because of you!
For further reading on mother-daughter relationships, visit:
PsychCentral: 15 Insights on Improving Mother-Daughter Relationships
WebMD: Mothers vs Daughters – Why can't we just get along?