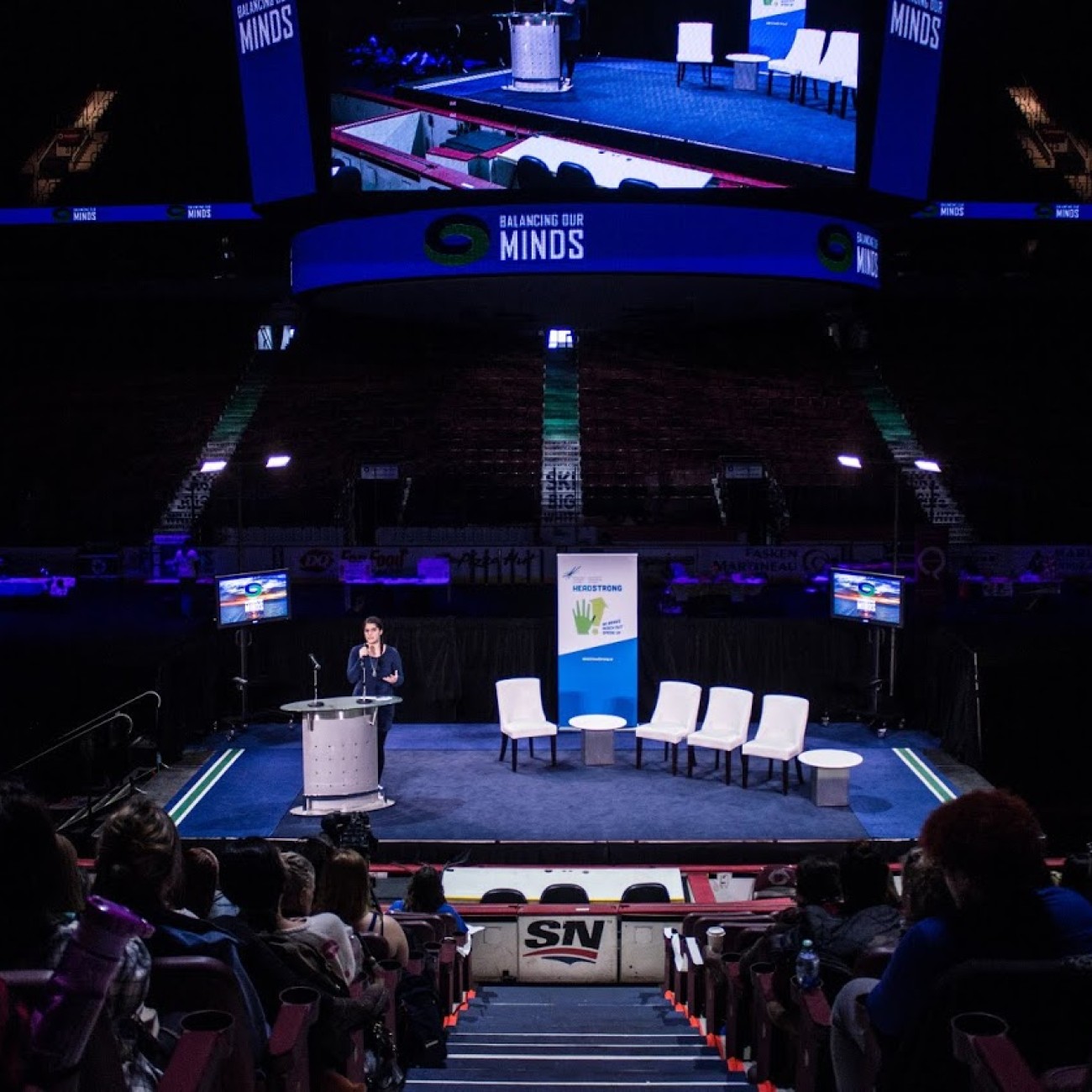 It was here. It was finally here. After months of brainstorming, planning and e-mailing back and forth, it was the day of the Youth Summit and as excited as I was, my stomach was doing cartwheels and my throat felt like it had a massive lump in it. I walked through the doors of Roger's Arena, gate 16 and bumped into a few of the speakers and volunteers for that day. I was a bundle of nerves and I still can barely remember the way the morning went. I do recall going into the shower area of the bathroom we had access to and practising my speech, praying nobody walked in to find me muttering to myself.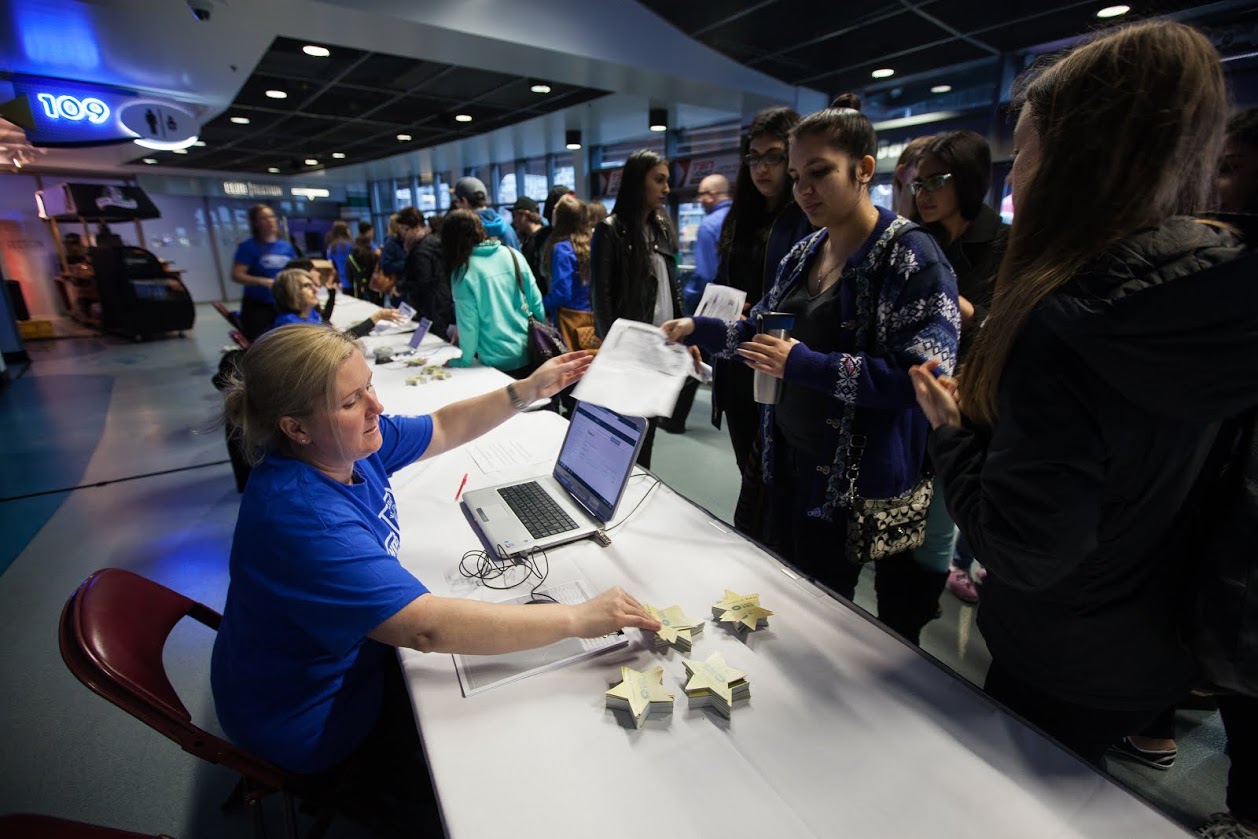 Youth and adults began to filter in and the more people crowded the resources tables the more nervous I became. The Kelty Centre where I work had its own table and a few of my co-workers were there to give me a friendly face and encouraging words to help me get past my jitters. At 9:45 Sarah Irving and Brent Seal started the day by introducing Gabriel Grant, proud son of Neil and Luceta Grant and Shane Point, proud member of the Point family. Both members of the Musqueam Indian Band provided a message of acceptance to all the Youth Summit participants, welcoming them to the land that the Youth Summit was being held on which is considered traditional Musqueam territory. Before Gabriel and Shane had taken to the stage, Shane shared with a few of us in the speaker's room that back in his day, calling someone 'crazy' was commonplace and as big an insult as you could get. He expressed how happy he was at how much progress had been made with mental health awareness and how excited he was to be here today. They were followed by Lydia Luk and Vanessa Bui, community developers at PeerNetBC who established a community agreement with the participants of the day, having everyone agree to work towards establishing a supportive environment that everyone felt comfortable in. Vanessa finished that off with some beatboxing that wowed the crowd and made me burst out laughing in delight despite the feeling I had of my heart trying to crawl its way into my throat.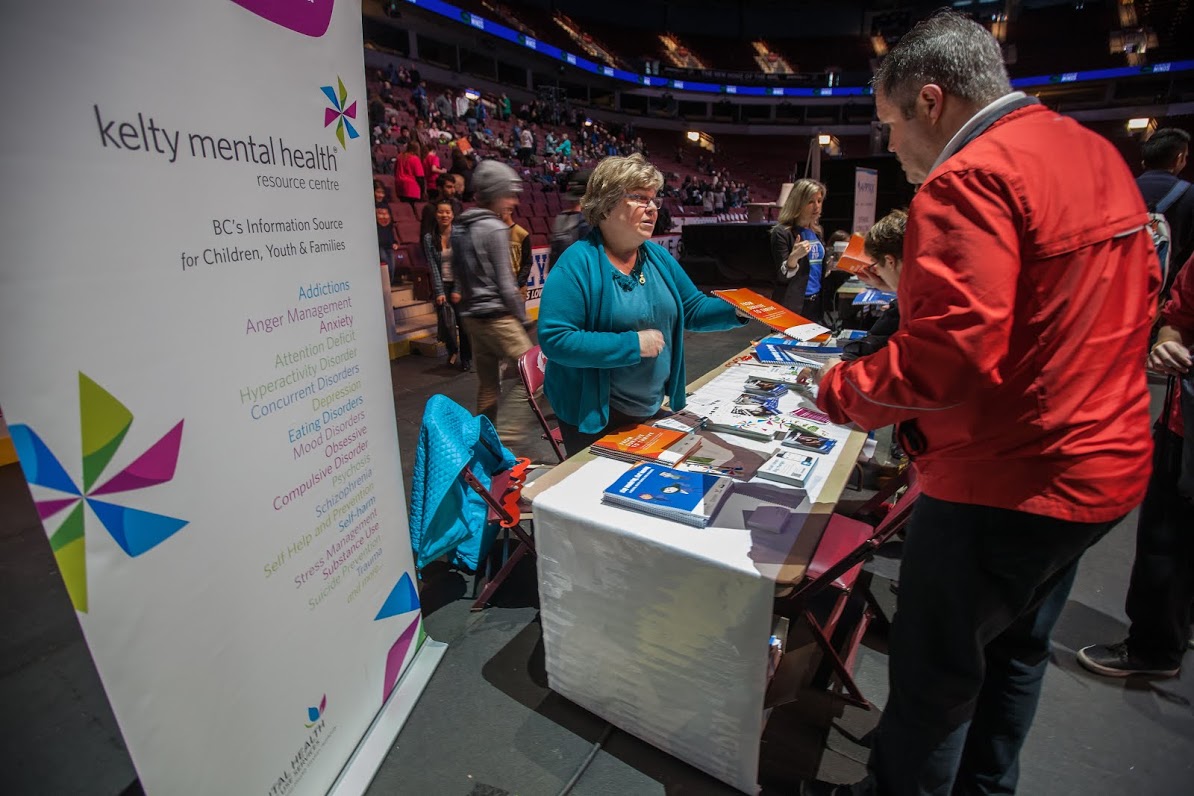 Before I knew it, it was time to head up on the stage and give my speech. I'd decided to give it the title of "Let's Talk about It" because that was the main message of my speech, that we needed to talk about our challenges, especially the ones surrounding mental health. Seeing Brent and Sarah's familiar and welcoming faces as they introduced me helped. In a single moment, all of my worries and fears over the past few months faded into the background as I launched into my speech. At one point, when I said the words "under no circumstances can you hate yourself into a version of yourself that you love" everyone started clapping and I couldn't help but break out into a huge smile. It was a phenomenal crowd to be speaking in front of and I consider myself so incredibly lucky to be given the opportunity to speak in that kind of supportive environment. After me, Charlene King, or "Char" as she's known, went up on the stage to talk about the incredible mindcheck resource "Stop Wondering, Start Knowing" (find the videos of it here: https://www.youtube.com/watch?v=ppM6EOPDgHw&list=PLLwfgM44XD5mdA3nJZSJxn21ROUA_wghR) Char had been one of the people who'd given me my speaker training and her bubbly nature that had set me so at ease during my training made her captivating on the stage.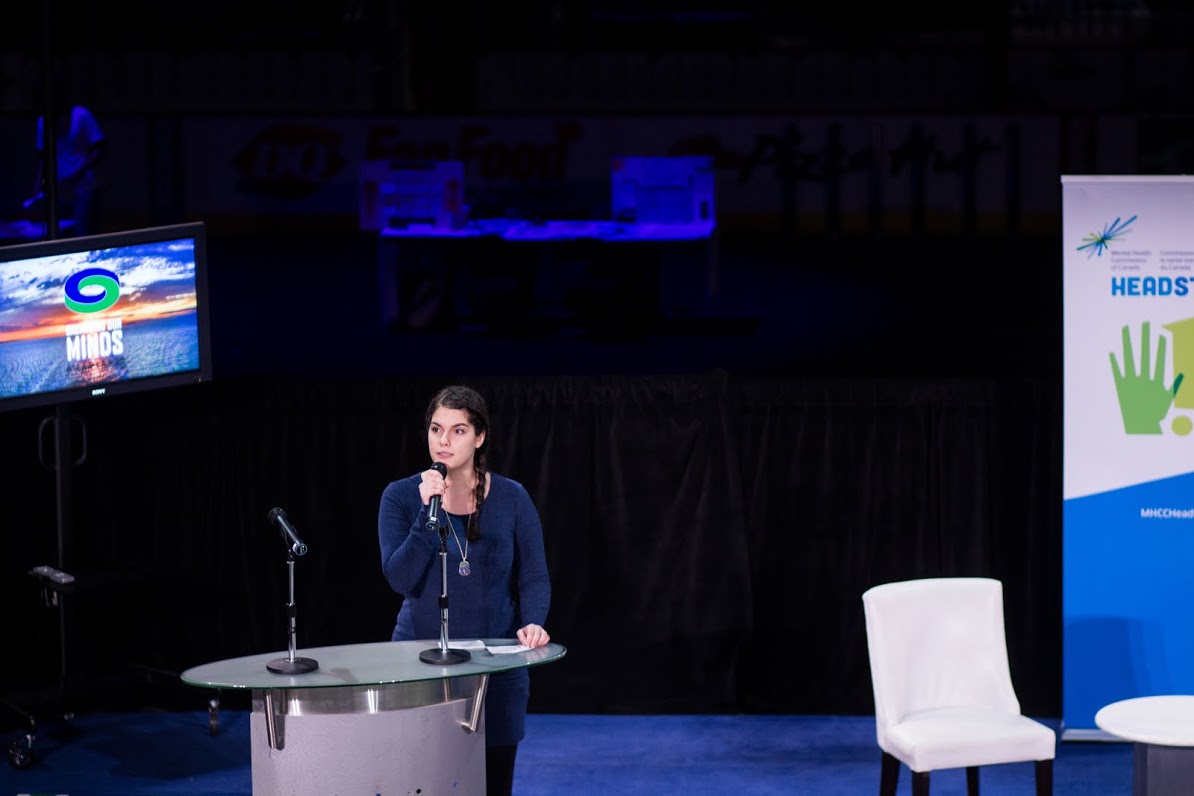 The Youth panel, moderated by Paul Irving, the BoM 2015 Youth Coordinator and also a speaker trainer, involved incredibly brave youth opening up about their mental health challenges. Paul, Reham Cojuangco, Tyler Exner and Jasmine Rakhra all shared their stories with incredible courage and poise, discussing incredibly difficult topics such as depression, abuse, health issues and struggles with treatment with unflinching perseverance. I sat in the crowd with other youth as they spoke and I could see people's faces as they were hit with the impact of the stories of those speaking on stage. Following the panel it was time for a bit of a lighter approach and Dr. Kasim Al-Mashat took everyone through a session of laughter yoga; we all began genuinely cracking up as we went through the motions of laughing.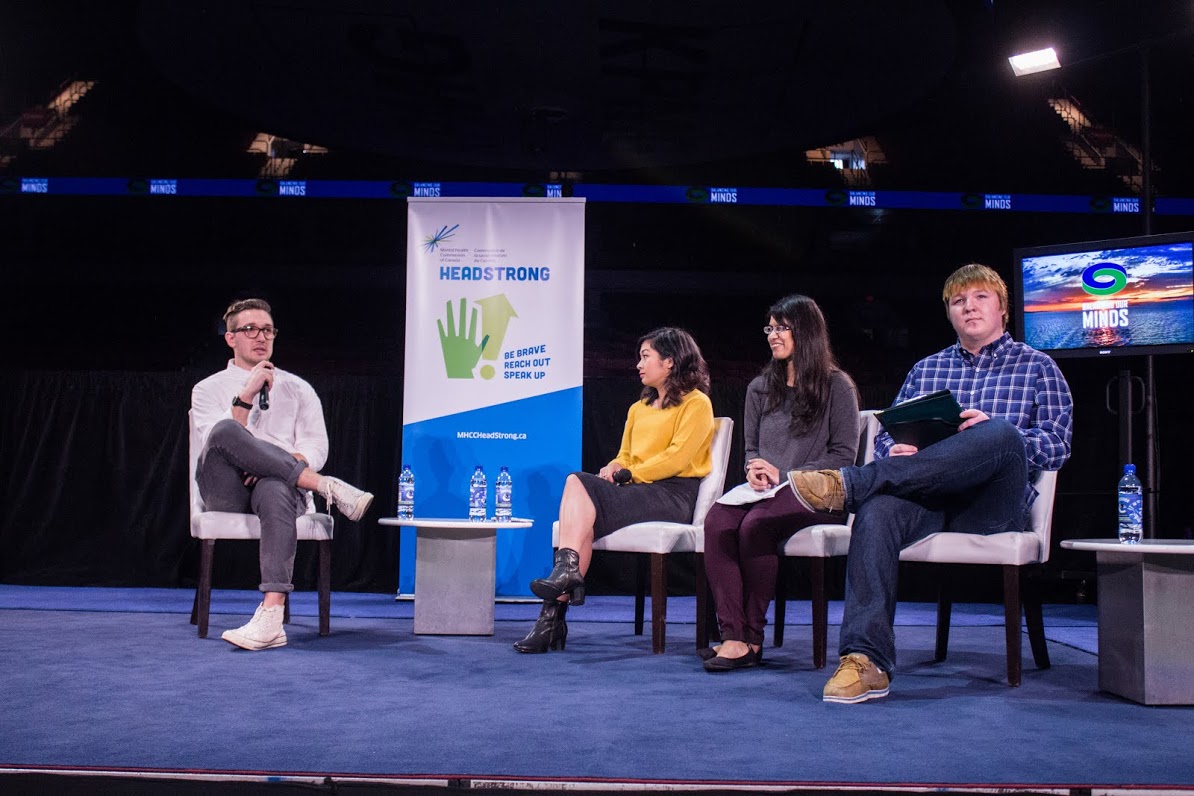 Lunch was next and it was also time for the resource fair and myself and the other speakers from the morning had the chance to meet some of the youth sitting in the stands. I was awestruck by how many youth and adults came up to me and opened up about their own struggles. I felt incredibly vindicated… all the time I'd spent being nervous and terrified of getting up on the stage was worth knowing that by opening up, I had given others the green light to do the same.
After lunch we were treated to a musical performance by Alannah Clark and Jonathan Fairbank who lit up the stage with their talent. I had goosebumps as the crowd began to sing along with them and, after the performance, I had the chance to chat with Alannah and Jonathan who are, along with being incredibly talented, also incredibly sweet and lovely to talk to. Check out Alannah on youtube: https://www.youtube.com/channel/UCELNTXJVdHH3Y6Bdlx4dY3Q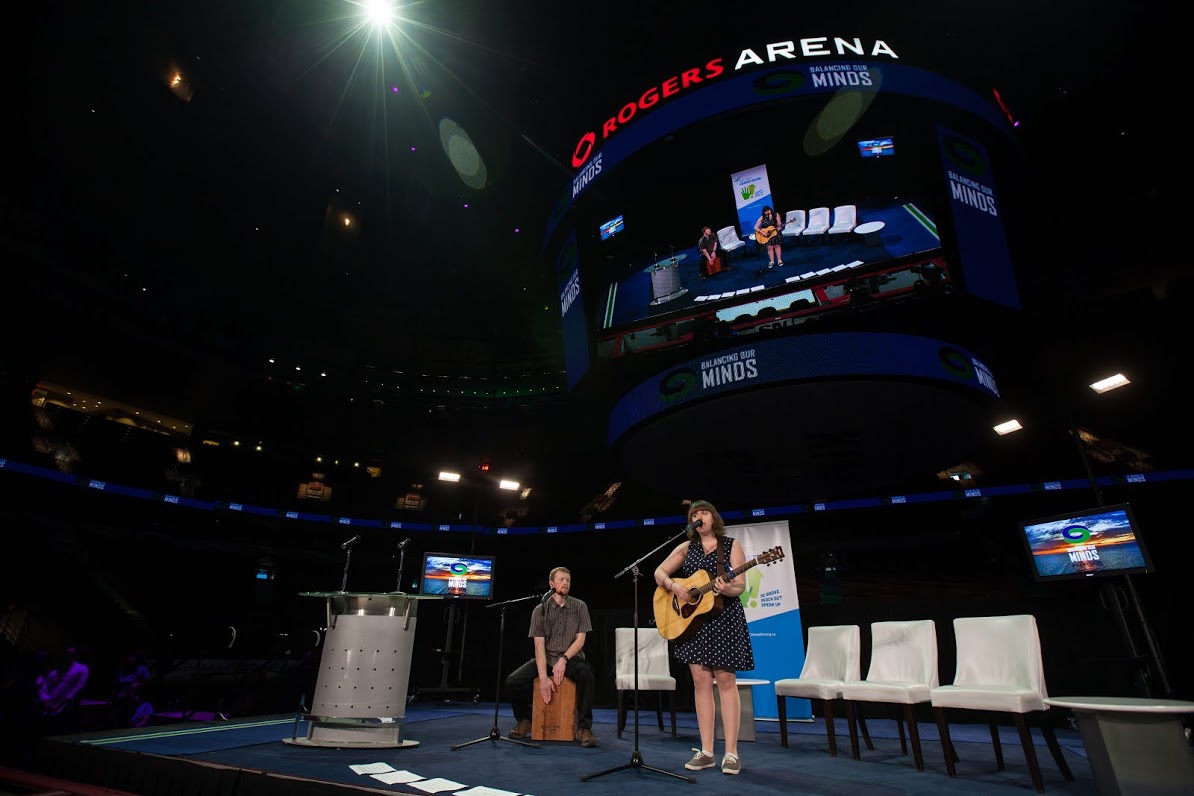 The next speakers were all Community Wellness Champions, individuals who had done work within their communities to improve awareness and reduce stigma around mental health. Aidan Scott, founder of SpeakBOX (http://www.speakbox.ca/), was the first of them to speak and he shared his story of childhood sexual abuse, opening up to those around him and receiving the support he needed. He was inspirational and continues to be so through his work with SpeakBOX, by showing youth that it IS possible to overcome past struggles and that it's worth it to open up about them. I'll also forever be indebted to him as he helped me stay calm as I waited to present my speech. Ashley Wiles, founder of Sole Girls (http://www.solegirls.org/) was next and she shared how her program empowers girls through physical activity and teaches them about self-esteem, confidence, bullying, being a positive peer, goal-setting and success and healthy living, setting the stage for a lifetime of healthy habits and thinking patterns. Myles Mattila, a high school athlete and mindcheck advocate, spoke after Ashley-- at only 16 he has done incredible work around bringing awareness around mental health and mental health resources and supports for those who need it to his community of Prince George. I had a chance to speak with him after his speech for a few minutes and in that short time it was very clear to me how thoughtful and conscientious a person he is. Following Myles, the students from Southpointe Academy presented. Aliyya Rashid rocked the stage with her spoken word poem about what depression looks like. Amrita Sunner and Prabjhot Dhillon then talked about the mental health initiatives they'd undertaken in their schools, giving youth in the crowd an idea of what they could do in their own schools and communities.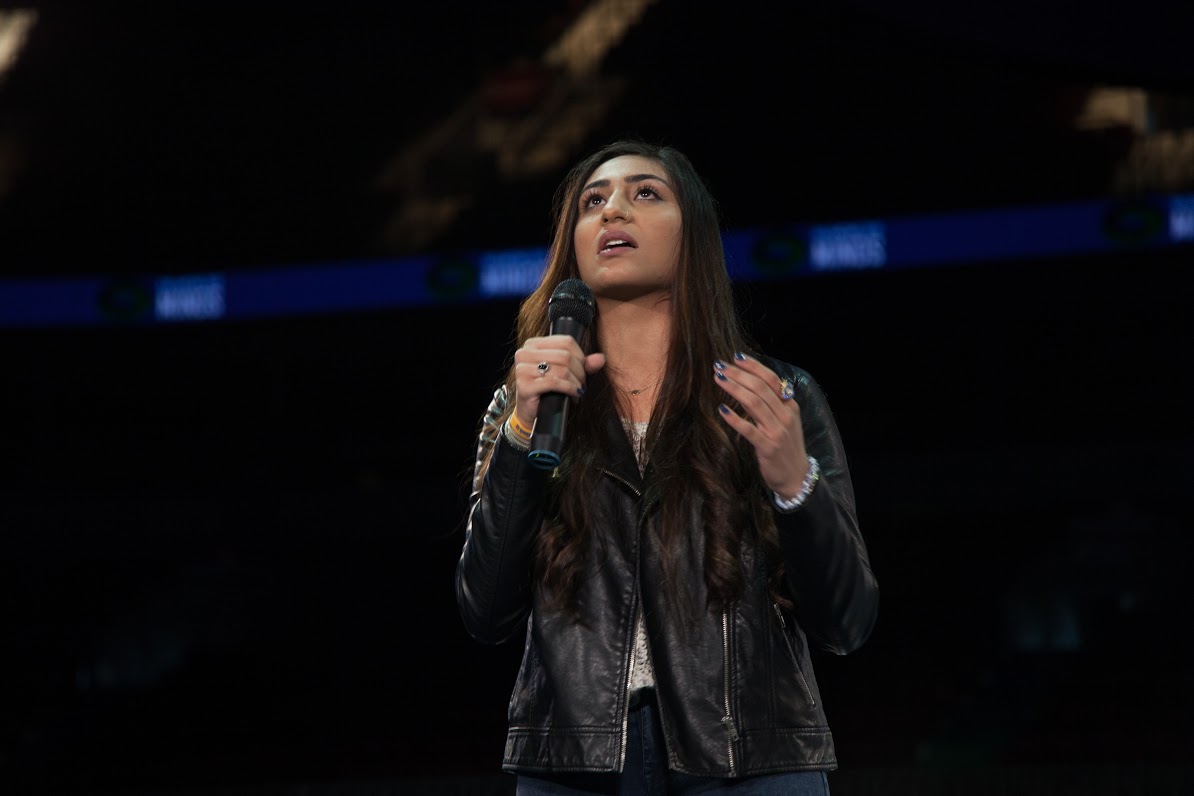 The day was wrapped up with a speech by TC Carling, Vice President of Hockey Administration, Canucks Sports and entertainment discussing the legacy of Rick Rypien and the importance of talking about mental health. A video paying tribute to Rypien's struggle and lasting impact on mental health awareness played and I won't lie… I cried throughout most of it. The fact that the tragedy of his struggles gave rise to mindcheck, Hockey Talks and numerous other mental health awareness campaigns and resources made the tribute hit that much closer to home.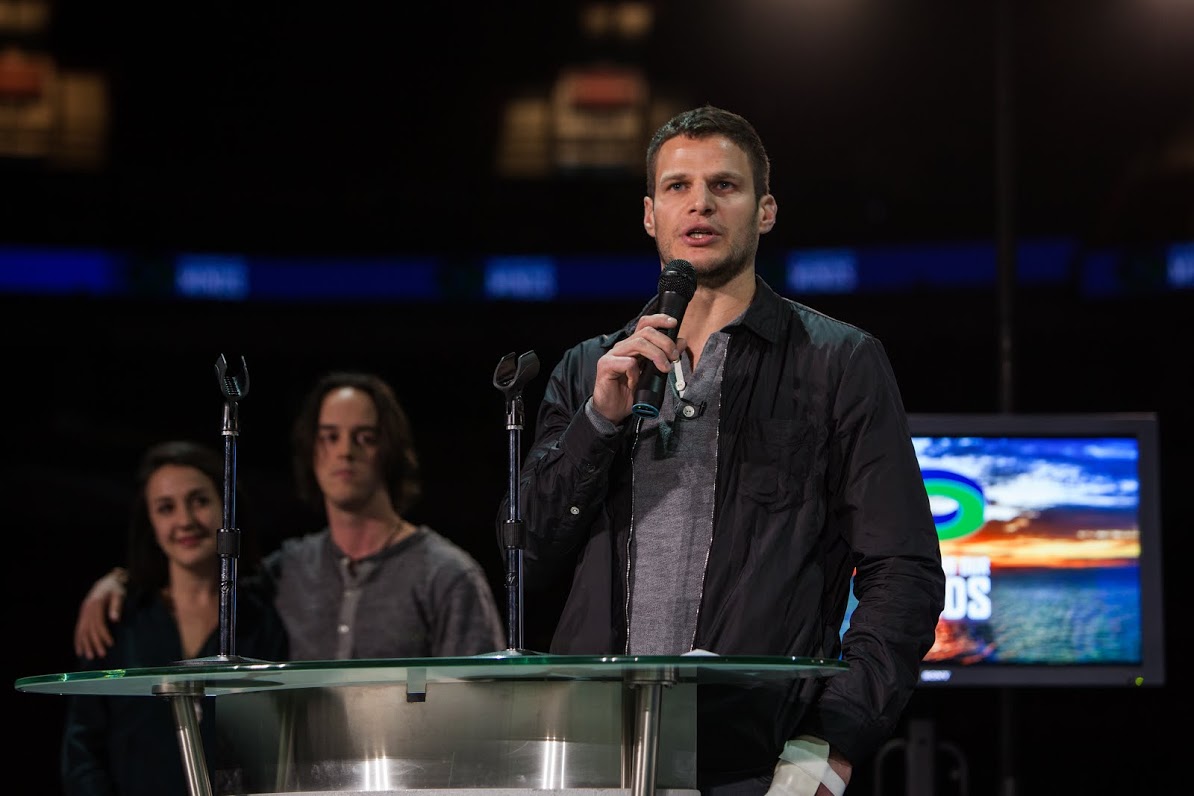 Kevin Bieksa and Wes Rypien then came forward to present this year's Champions of Wellness with their awards. This was the first year for the Champions of Wellness awards, geared towards recognizing the work of youth in the field of mental health. Connor McCracken was recognized in the category 'Community Involvement,' Sarah Balderson in 'Sharing Your Story' and Dan Nixon for 'Supporting Others'. All winners received signed Canucks jerseys, a medal designed just for the event and the chance to see the Canucks play the next night in the very same arena the Youth Summit was in.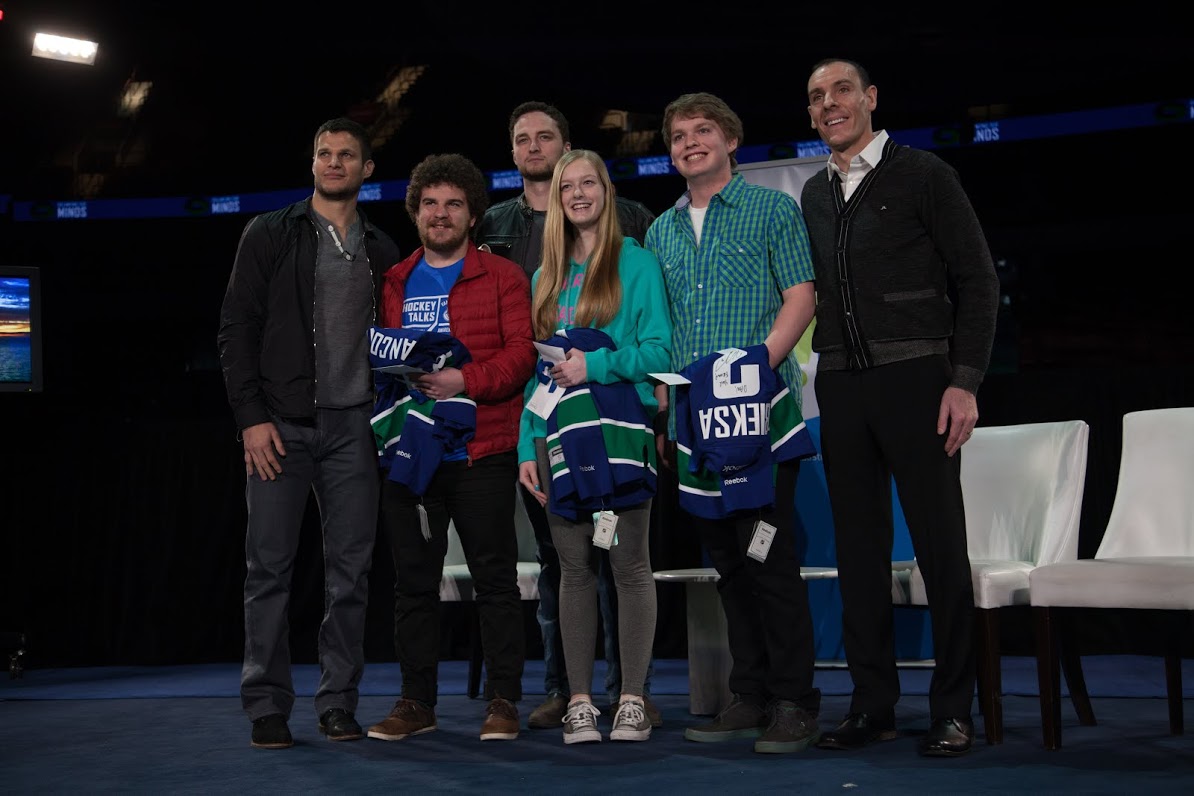 With that, the Youth Summit was over and I couldn't believe that all those months of planning had culminated in such an incredible day. It was empowering to see so many people open up and share their stories, struggles, successes and thoughts on mental health and wellness and I can't wait for next year. See you at BoM 2016!!!