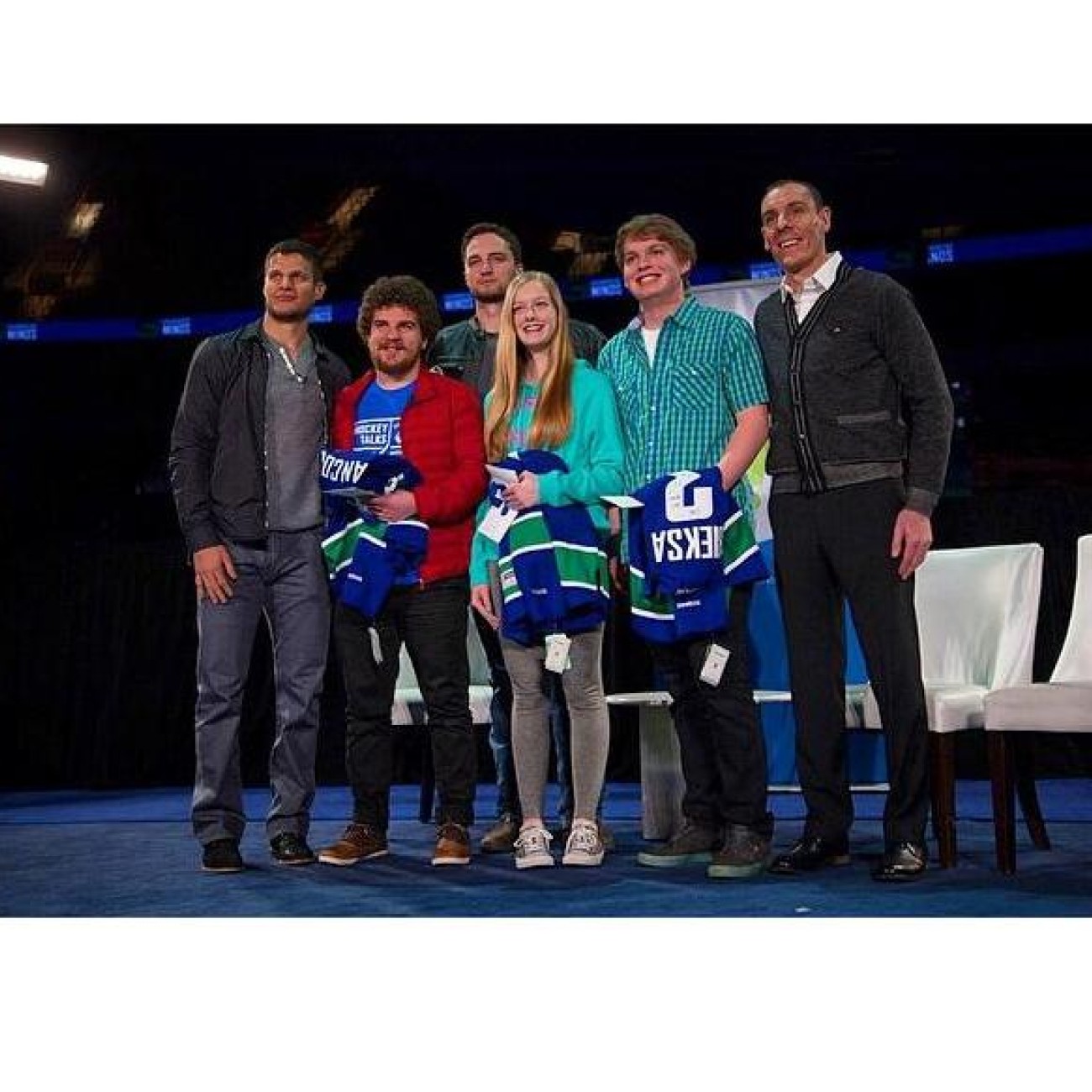 On Feb 12th 2015, 1,500 youth from across BC attended our 3rd annual Balancing our Minds (BOM) Youth Summit! The day was energized by our partners, the Vancouver Canucks and the Mental Health Commission of Canada (MHCC). BOM 2015 is a regional youth summit that supports a larger MHCC national initiative to confront mental health stigma head-on called HEADSTRONG.
The theme of the day was "Everyday Champions of Wellness" where a Champion of Wellness is defined as an individual who takes positive action to promote and support mental wellness in themselves, another, or the community at large. "Everyday Champions" refers to the fact that youth can be a champion every single day and also that anyone can be a champion of wellness. Speakers throughout the day highlighted the champions in their life, including friends, family members, teachers, counselors and their community and described how this shaped how they are champions for others. The day built up from sharing your story, to supporting others and then finally to community wellness champions. The presentations demonstrated that every individual in our communities can play a role in building mental wellness in themselves and others.
Highlights of the day included returning hosts Brent Seal and Sarah Irving; inspiring speakers sharing their story and providing advice to other youth; engaging activities such as Laughter Yoga and Mindfulness; a moving musical performance by Alannah Clark and Jonathon Fairbank; and presentations from the Vancouver Canucks, including presenting the first Champion of Wellness awards!
Throughout the day youth participated in thoughtful discussion that included questions about how to encourage more conversation about mental health and what kinds of ideas the participants had that they could take action on with the peers that they came with.  The day ended with a call to action to all participants to be innovative and use their imagination in being a champion of wellness! If you are hoping to organize your own summit or want to access additional information and resources please go to bom.foundrybc.ca
The day could not have happened without the tireless work of our planning committee, our wonderful hosts, the resource tables, our volunteers, our captivating speakers, support from Passive Give and of course our partners the Vancouver Canucks and the MHCC. We are all looking forward to BOM 2016!