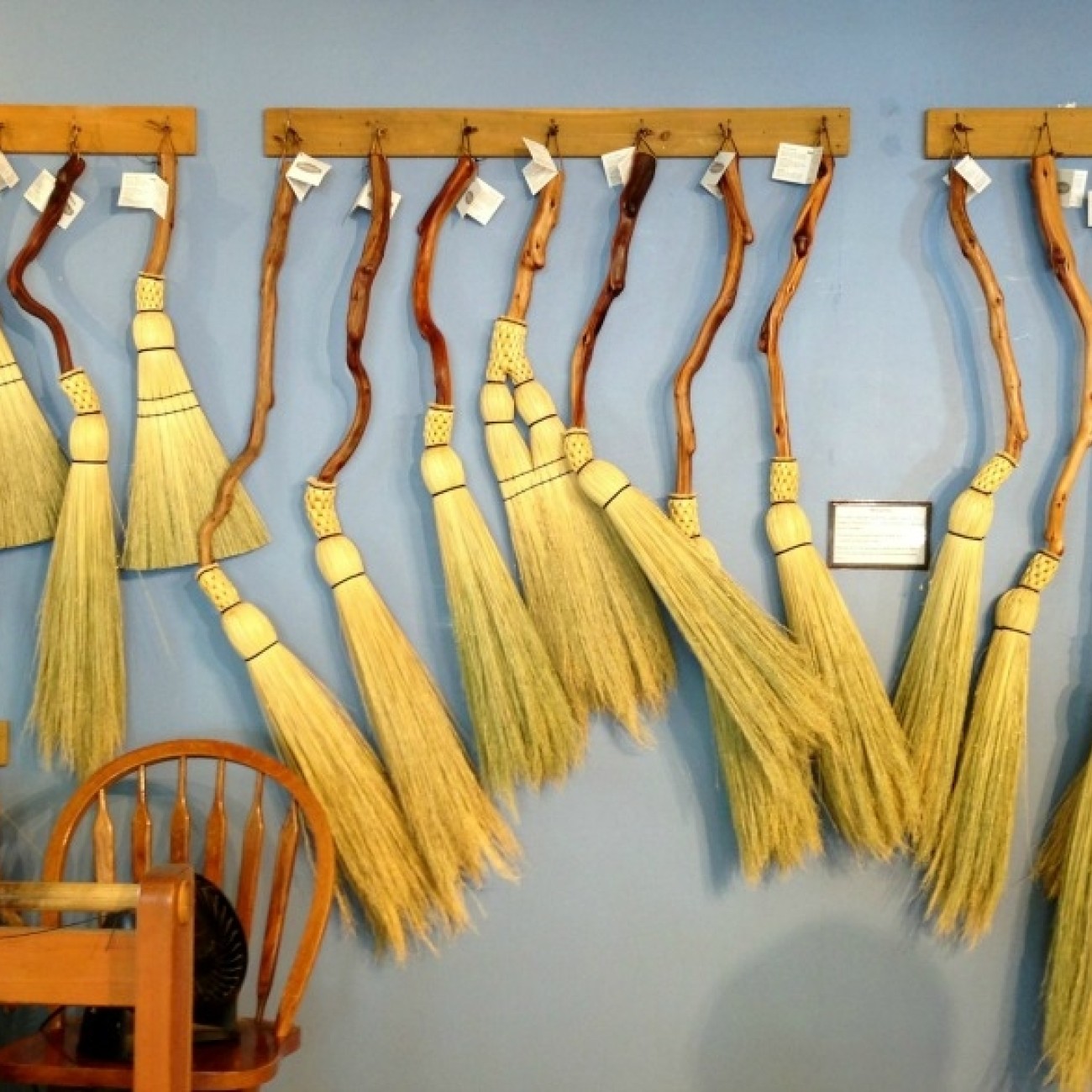 What does your physical space look like? When you look around, whether it be at your school, office or home, are you surrounded by a feeling of calmness or a feeling of chaos? Right now I am living in chaos, mostly because my husband and I are moving to a new apartment this week.
But the truth of the matter is that sometimes I find it hard to make the time to organize my surroundings. With the busyness of everyday life, putting things in their place is a low priority for me. But do you ever have those days when you simply must organize your space before you can get on with your day?
When I was a teenager, my sister and I would joke that our family needed to go on a television show called Clean Sweep.Families get assistance in clearing out seriously cluttered homes by sorting things in "Keep", "Sell" and "Throw Away" piles. My mom grew up in a family where you didn't throw anything away and my childhood home also reflected that. Fast forward a decade or so and I've discovered I have a similar pattern of clutter in my own home.
As we pack our lives away into boxes I am struck by how much STUFF we have accumulated in only 2 years of living in our current apartment. What's more is how much of that STUFF we haven't used, not even once, in the past 2 years. I've made resolutions in the past to be more organized but somehow it hasn't quite materialized in the way I would like.
What about people who claim organized chaos is a good thing? Is there some scientific basis for living clutter free? There is actually! Researchers from the Princeton University Neuroscience Institute published an article that directly relates to how clutter can affect you. They found that clutter in your environment limits your brain's ability to focus and process information. Clutter can make you distracted and annoyed which can wear down your mental resources causing frustration.
Katie Rogers, a fengshui consultant, explains that cluttered homes can drain your energy whereas an organized environment can uplift us and boost our energy. Rogers says the single most important thing we can do to improve our home space is to declutter and organize. But sometimes, this is not as simple as it sounds. For a lot of us, it can be hard to let go of objects we have formed emotional attachments to. To help with the de-cluttering process, Rogers suggests starting small, with one closet, or room and to ask yourself 3 questions about each object: Do I love it? Do I use it? Does it raise my energy? If you answer yes to two of these questions then keep it. If not, out it goes.
For me, my move provides me with an opportunity to use some of these tips to de-clutter my own physical space. I am excited and up for the challenge!
How does your space make you feel?